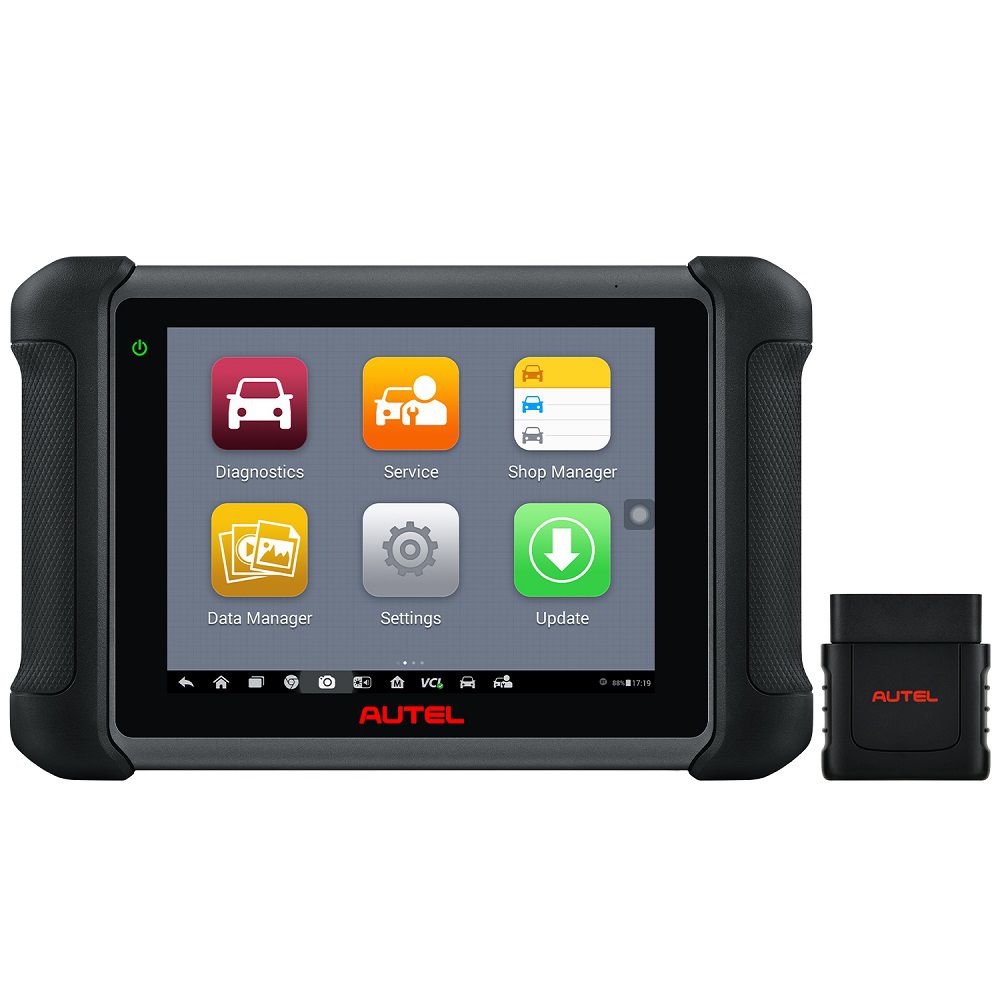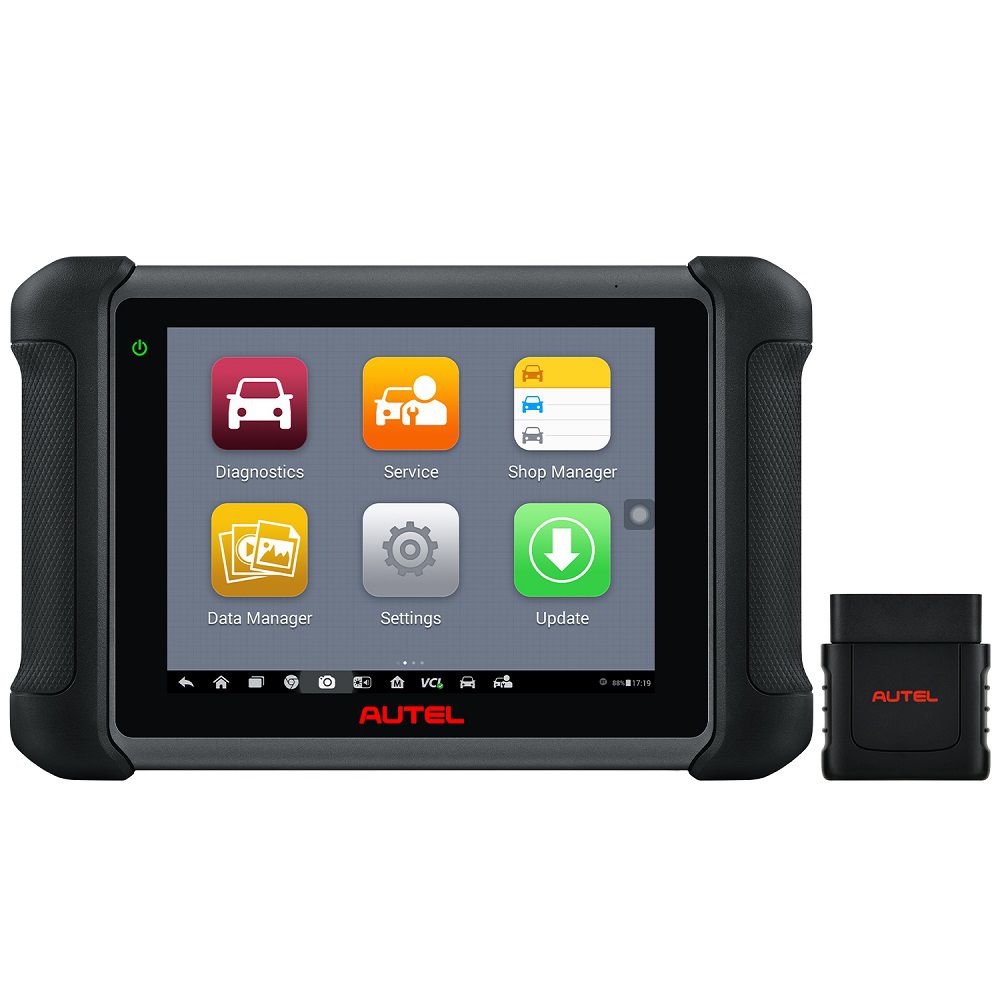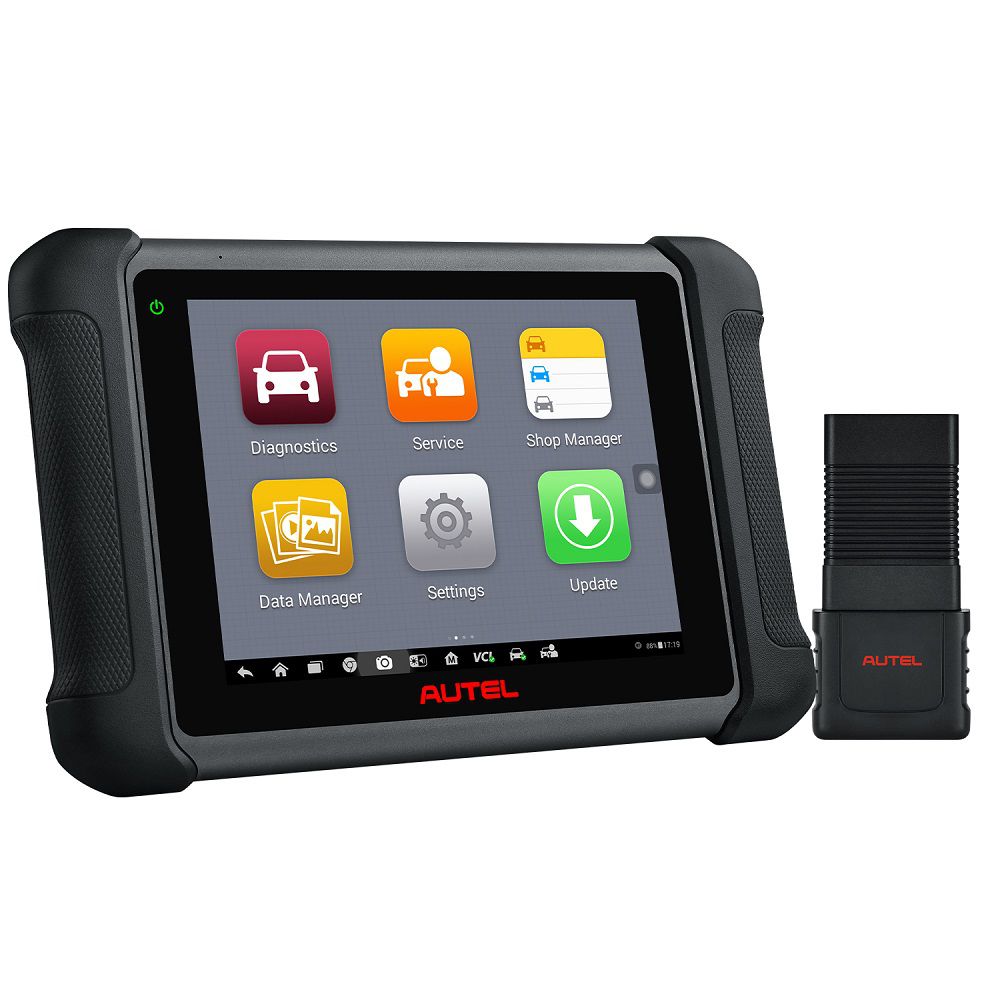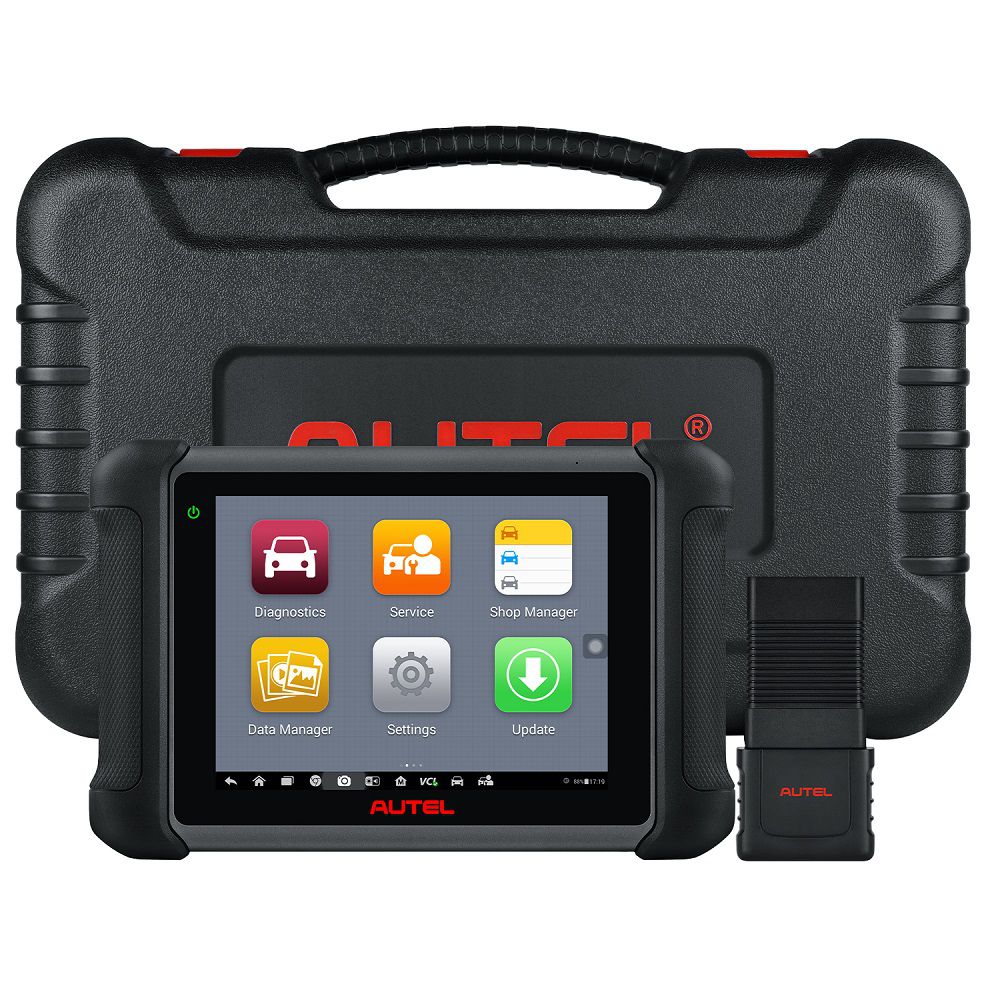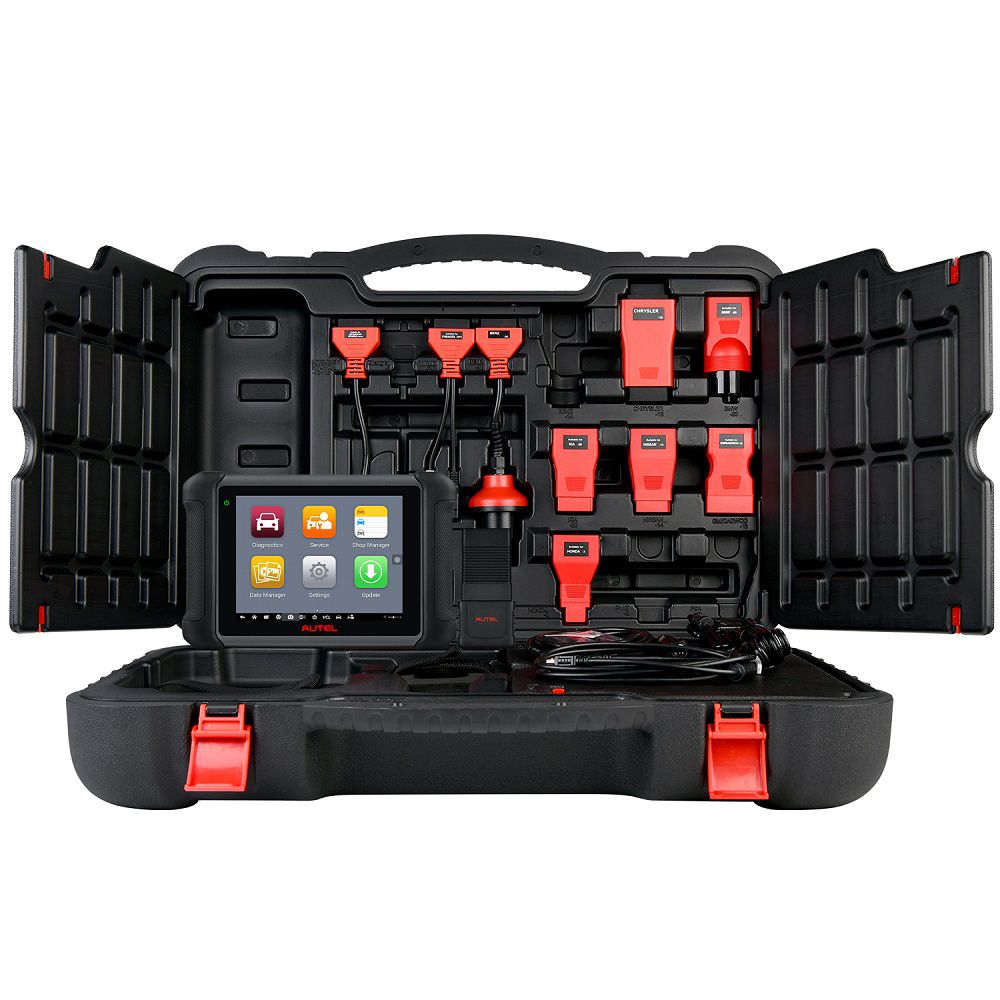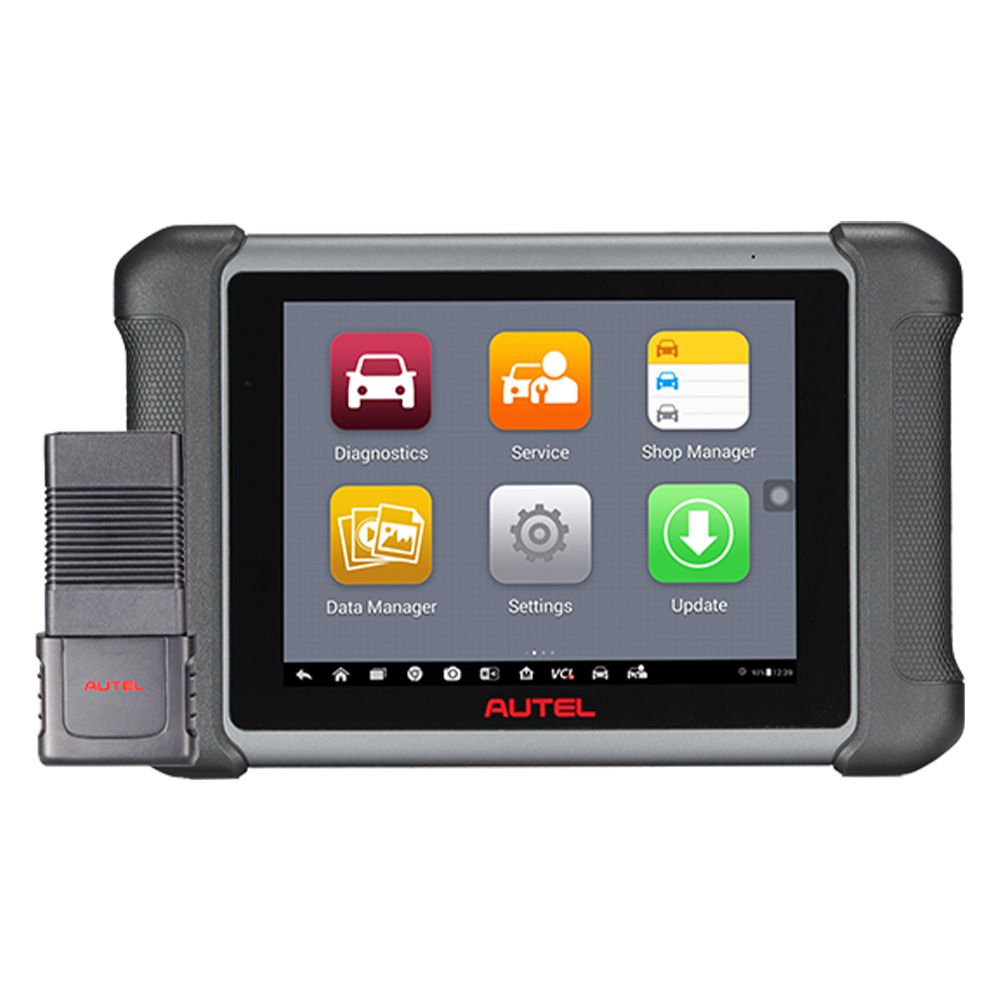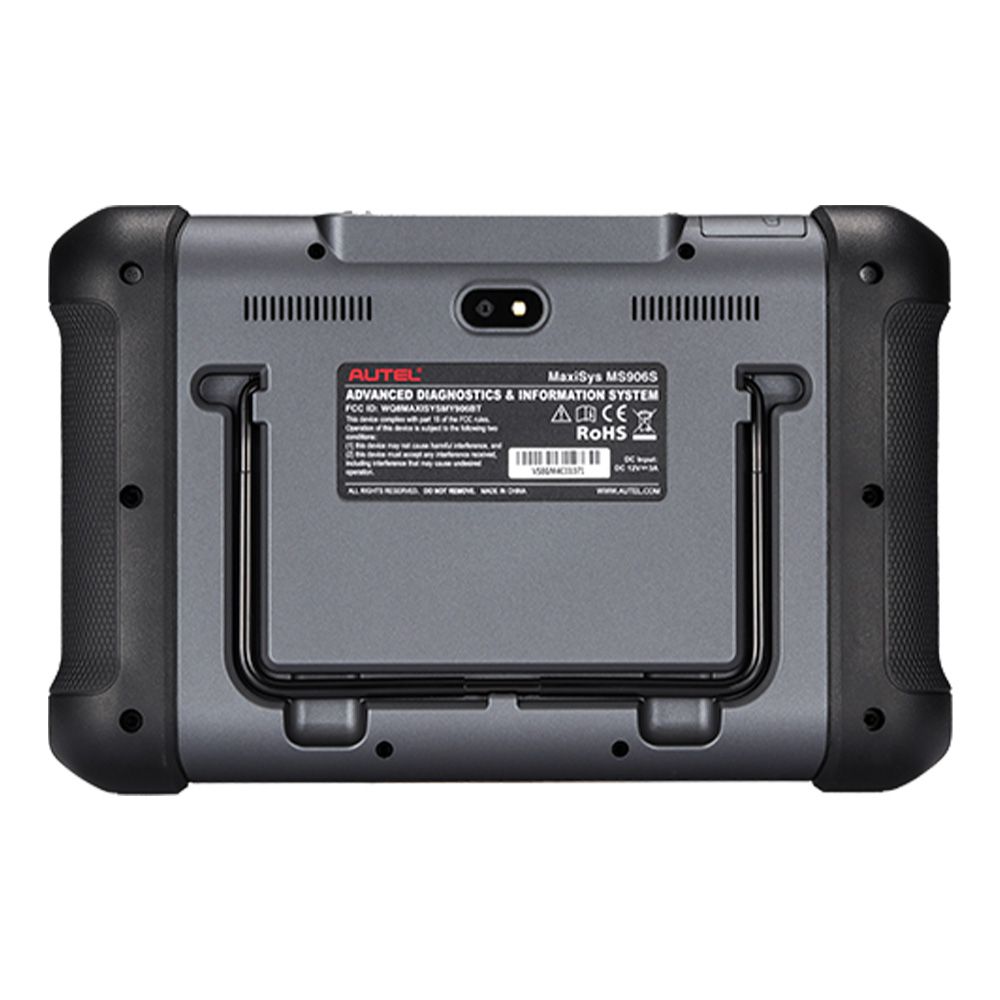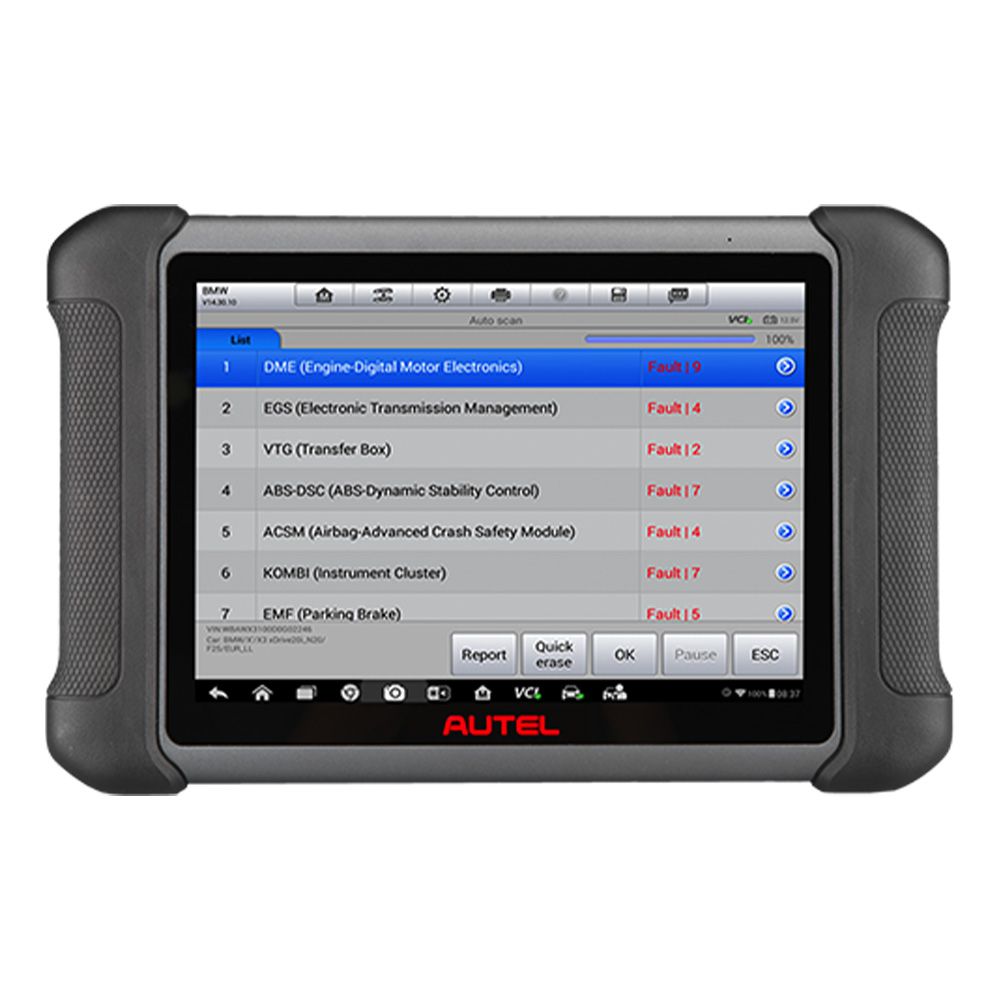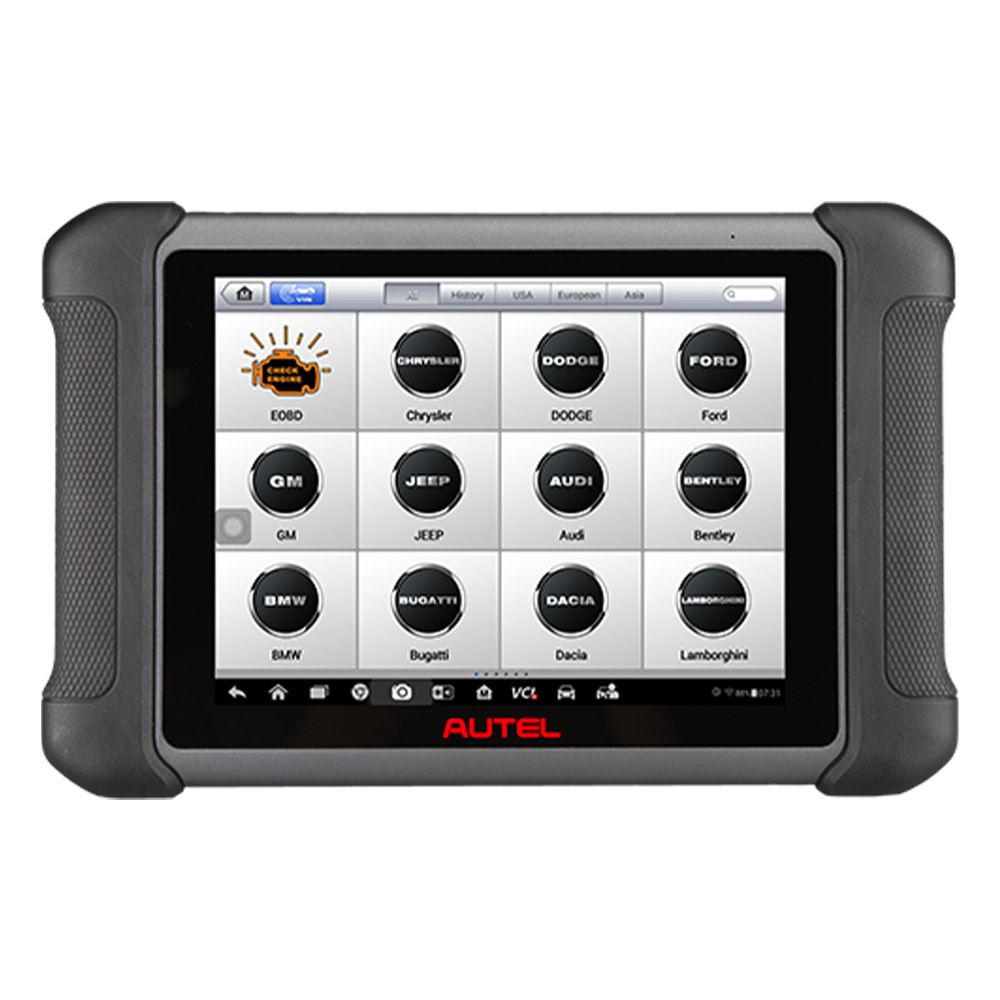 2022 New Autel MaxiSys MS906S Automotive Wireless OE-Level Full System Diagnostic Tool Support Advance ECU Coding Upgrade Version of MS906
Autel MaxiSYS MS906S is an 8-inch touchscreen Android-based advanced diagnostic tablet powered by a hexa-core processor. It features 64GB memory and the Bluetooth-enabled VCI Mini with extension for easier OBDII port attachment. The MS906S comes with doubled battery capacity (10000 mAh), 64G Memory and Germany wireless technology, integrades advanced ECU coding (same as MS906BT MK908P MS908)
Shipping:

Express Shipping Service


Estimated delivery time: 3-15 Days.

See details »

Returns:

Return for refund within 7 days,buyer pays return shipping.

Read details »

Support:
Product Details

Product's Reviews
Original Autel MaxiSys MS906S Automotive Diagnostic Tool
MaxiSys MS906S is an advanced diagnostic tool developed for mechanics looking for a scanner with ultra-convenient and modern design while delivering ultimate performance. Featuring the Samsung 6-core processor, an 8.0 inch LED capacitive touch screen,
Android
multitasking operating system and the exceptional OE-level diagnostics, this diagnostic scanner MS906 is absolutely an ideal solution to manage your repair jobs smartly and conveniently with greater integration.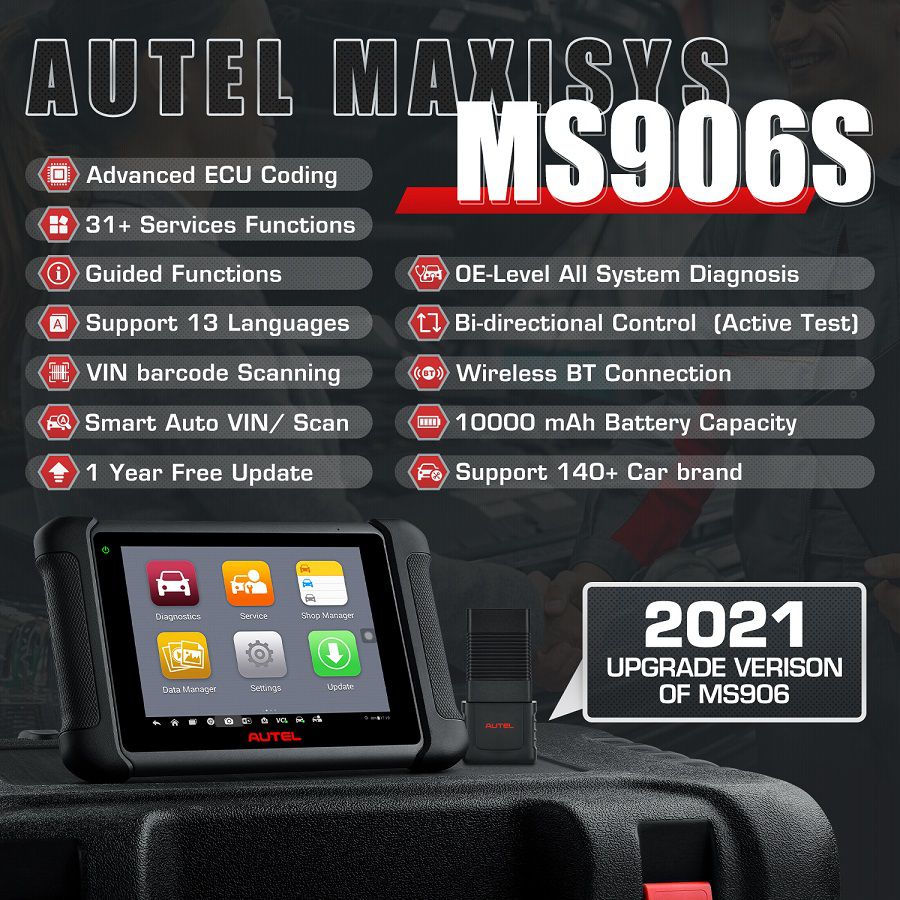 MS906S Highlights:1. Global Version, No IP Blocking Problem
2. One Year Free Update Online
on
Autel
Official Website
3. Upgraded Version of Maxisys MS906/ MaxiPro MP808K
4. Support Same Advanced ECU Coding as MS906BT/ MK906BT5. Wide Vehicle Coverage:
Work on More Than 80 US, EU, Asia Makes and Models, while its compatibility are varies on different vehicles.
6. Multi-Language Supported: English, German, Spanish, French, Polish, Italian, Dutch, Portuguese, Swedish, Russian, Japanese, KoreanNotice:
1.
Autel
MS906S Does Not Display Topology.
2. Nissan 16+32 ByPass Cable Adapter (Need to Buy Seprately) Required for
Nissan
Sentra 2020 and Newer models.
3. CAN FD Adapter (Need to Buy Seprately) Required for
GM
and Ford Vehicles Using the CAN FD.
General Functions:

1. OE-Level All System Diagnosis:
More cost-effective option to MK908P
With a wide range of capabilities, the MS906 will let you get more repair work done quickly and easily. Look what this diagnostic scan tool will bring to you.
1). Retrieve
ECU
information of tested control units including unit type, version numbers and other specifications;
2). Read all kinds of
DTC
s from vehicle's control systems to locate problem areas, and offer possible solutions;
3). Erase the codes easily after
DTC
s retrieving and certain repairs have been carried out;
4). Live data of each parameter item displayed in analog, text, waveform graph, digital, or full screen display modes;
5). Active test used to access vehicle-specific subsystem and component tests.
2. Advanced ECU Coding: Powerful & Cost-Effective
Autel MaxiSys MS906S allows you to enjoy the same ECU coding functions as MS908 & MK908P
ECU Coding: Compatible with
Volkswagen
,
BMW
,
Seat
,
Porsche
,
Renault
, etc.
Reprogram the adaptive data for certain components after repair or replacement.
Flash the hidden features(auto start-stop, reverse tilt mirrors, foldable mirrors, and customizing interior lights, etc.).
Customize the OE-settings(setting alarms, doors locking, etc.).
Enhance the vehicle performance(provide a solution for power loss, fuel efficiency, etc.).
Online ECU Coding: Compatible with
Volkswagen
,
BMW
,
Seat
,
Porsche
, etc.
Obtain the online data from the server and no need to match ECU manually.
Code your car fast and easily via Internet to solve your car's problems.
Restore the vehicle functional status after replacing the on-board modules.
ECU Module Replacement: Compatible with Asian cars like Honda,
Nissan
, Toyota,
Hyundai
, Kia, etc.
Introduce the new ECU module replacement to the car system and make the cars running smoothly.
3. Various Maintenance & Reset Services: Win You More Business
As one of the newest Autel scanner in 2022, Autel MS906S has gone through thousands of test on various of car models including some of the latest model 2021. Autel MaxiSys MS906S features comprehensive vehicle maintenance options like Reset, Relearns, Adaptations, Initialization, Matching to help mechanics, technicians, repair workshops to win more business.
1).
Oil Reset
: Turns off
oil light reset
and service
mileage
as well.
2).
EPB
: Finds fault in the brake pad system.
3). SAS: Performs steering angle adjustment and clears steering sensor fault memory.
4). BMS: Perform battery management reset in case of a new battery.
5).
DPF
: Diagnoses the exhaust system to stabilize the filter performance.
6). Throttle Adaptation: Adjusts the throttle position for controlling the volume of intake air.
7).
EPB
Reset: Maintain the electronic braking system safely and effectively by deactivating and activating the brake control system, setting brakes after disc or pad replacement, etc.
8). Suspension: Adjust the vehicle height sensor for level calibration when replacing the vehicle height sensor or control module in the air suspension system.
*
VW
&
Audi
Guided Functions: Even a DIYer can perform some complicated functions according to prompt of the scanner step by step via this function.
*
VW
&
Audi
Customization: You can use this function to fold the rearview mirror, get multi-function steering wheel and atmosphere lamp, etc.
4. User-friendly Functions & Tech Support APP
1) Remote Desk: What if I have some issuing in operating the MS906S? No worries, Autel MS906S allows remote desk help. By working with TeamViewer, a mechanic or an Autel Support can operation your
Tablet
by remote control to help troubleshoot the question.
2) Data Logging: Keep records of all sent and unsent data logs in the diagnostic system
3) MaxiFix: Gives you access to a vast database of repair and diagnostic tips along with proven filed fixes
4) Data Printing & Sharing: Convenient diagnostic report generation, storage, print & sharing (Via E-mail)
5) Academy: Autel provides tutorials and technical bulletins written by top-notch technicians and product experts
6) Remote Expert Services: support remote expert service with which you can get high stability and low latency expert guidance without additional equipment and with software upgrades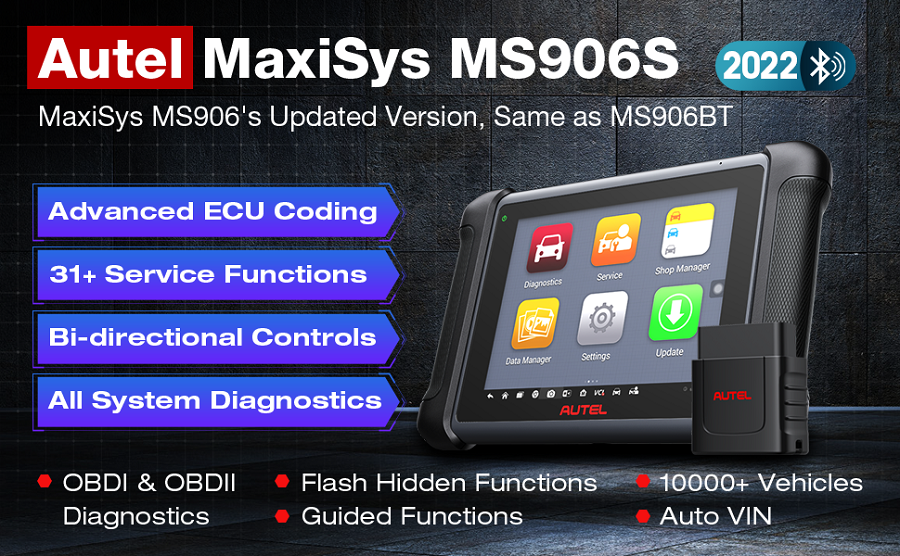 New-Added Functions:
When it comes to high quality, multi-function, convenience, and accurate diagnostics, Autel MS906S is undoubtedly the best choice in your heart and mine. This time it has brought some surprising advanced innovations that will take your diagnostic career to the next level.
1. Battery Test:
With BT506, Autel MS906S can perform comprehensive battery-related functions such as battery type check, battery analysis, and in-car and out-of-car tests.
2. Online Account Login Service:
Help you skip passwords and access the operating authority directly. Compatibility with
VW
/
Audi
/
Skoda
/
Seat
, etc.
3. Guided Functions:
Provide on-screen OE level instruction to simplify the diagnostic process and improve diagnostic efficiency. Compatible with VW / Audi /
Skoda
/ Seat etc.
4. Power Balance:
Check the stability of cylinders and the working of components to ensure the balance of cylinder power output. Only for diesel cars. Compatible with
Chrysler
/
GM
/ Ford / etc.
5. Flash Hidden Functions:
Disable some annoying functions, or unlock high-end car features: Auto Start-stop, Auto Locking, Reversing Tilt Mirrors, Foldable Mirrors, Customizing Interior Lights, Lock/Unlock Seatbelt Warning Sounds, Customer Personalization, 3-time Flashing Setting, etc. Compatible with VW / Audi /
Skoda
/ Seat /
Jeep
/ Fiat /
Peugeot
/ Citroen /
Nissan
etc.
6. Component Matching:
Match new ECU module with on-board systems and make the car running smoothly. Compatible with VW / Audi / Skoda / Seat / Ford /
Opel
/ Mazda /
Chrysler
/
Jeep
/ Honda / Nissan /
Hyundai
/ Kia /
Subaru
/
Mitsubishi
etc.
7. Remote Expert Service:
Unlike old MaxiSys MS906, MS906S support remote expert service with which you can get high stability and low latency expert guidance without additional equipment and with software upgrades, so when you run into trouble in repairing your car, you can send online order for seeking more professional mechanic to solve your problem

Product Features:
8-inch Wireless Touchscreen Diagnostics
Tablet
Compatible with U.S., Asian and European Vehicles, 1996 and newer
Advanced Diagnostics, Bi-Directional Control and Active Tests
Expansive Service Function Menu
FCA Secure Gateway Access with AutoAuth subscription
Scan VIN optical VIN
Barcode Recognition for Quick Vehicle Identification
FCA Secure Gateway Access with AutoAuth Subscription
Pre/Post-Scan Customizable Reports
Forthcoming Cloud Data Management and Repair & Diagnostic Database.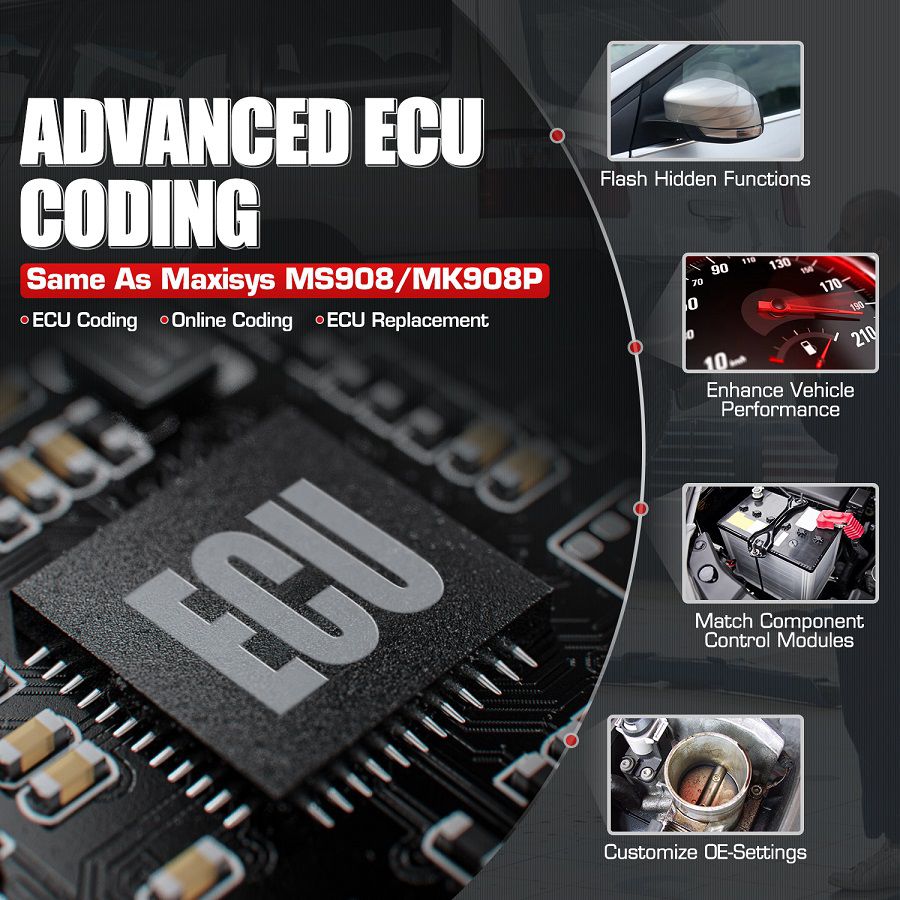 Product Specifications:
| | |
| --- | --- |
| Operating System | Android™ 4.4.2 Operating System |
| Processor | Samsung Exynos 5260 hexa-core(2*A15 1.7G + 4*A7 1G) |
| Memory | 64G Memory |
| Display | 8" Touchscreen with 1024*768 resolution |
| Connectivity | Includes Bluetooth VCI Mini |
| Camera (rear) | 8MP Rear Camera |
| Power and Battery | Rechargeable 10,000mAh Battery |
Package Includes:
1pc x VCI Mini
1pc x
OBD
Extension Adapter
1pc x Adapter for Honda-3
1pc x Adapter for Nissan-14
1pc x Adapter for Kia-20
1pc x Adapter for
Benz
-38
1pc x Adapter for VW/AUDI-2+2
1pc x Adapter for
GM
/Daewoo-12
1pc x Adapter for Fiat-3
1pc x Adapter for PSA-2
1pc x AC/DC External Power Adapter (12V)
1pc x Mini USB cable
1pc x Strap
1pc x User Manual
1pc x Quick Reference Guide
1pc x Soft Cloth
1pc x Carrying Case
1pc x Packing List