Fcar-F3-W (World Cars) Multi-functional Intelligentzed Automotive Scanner
F3-W is the newest version of multi-functional intelligentzed automotive scanner
1. It is specialized to design for the diagnosis of petrol engine electronic control systems by FCAR Company.
2. Free update for 1 year, after 1 year cost 600USD/year
3.multi-language
Price:

US$1,800.00

/

piece
Discount Price:
Shipping:

Express Shipping Service


Estimated delivery time: 3-15 Days.

See details »

Returns:

Return for refund within 7 days,buyer pays return shipping.

Read details »

Support:
Product Details

Product's Reviews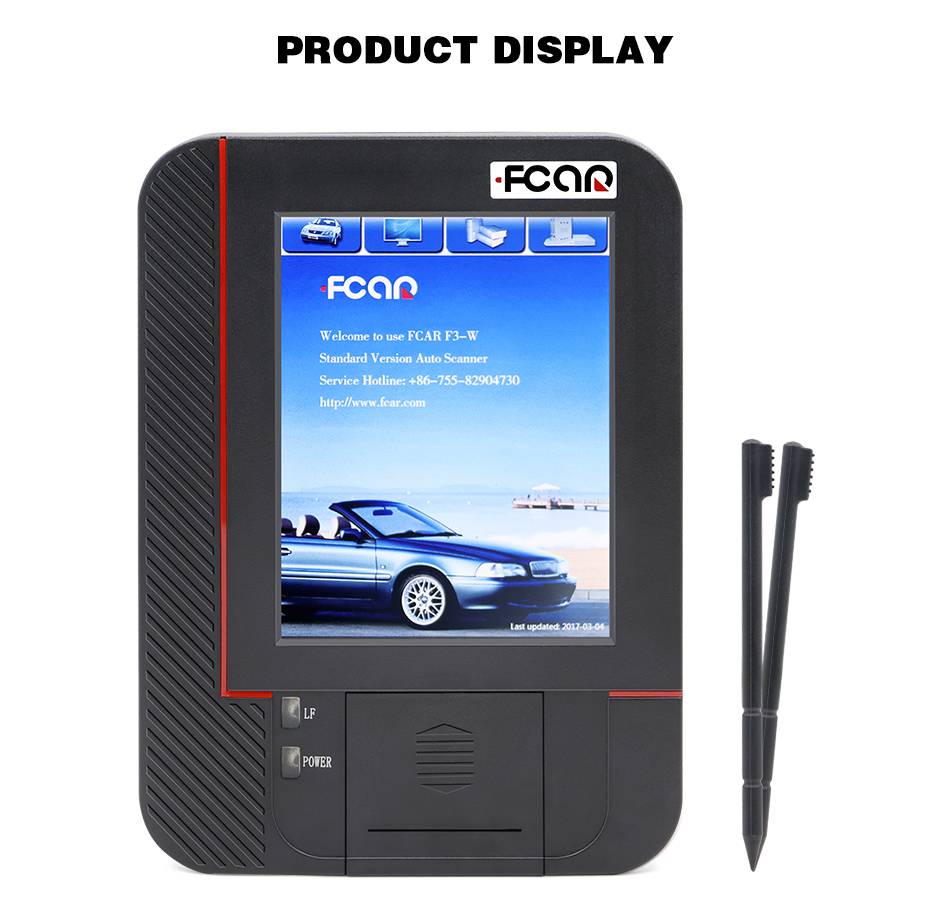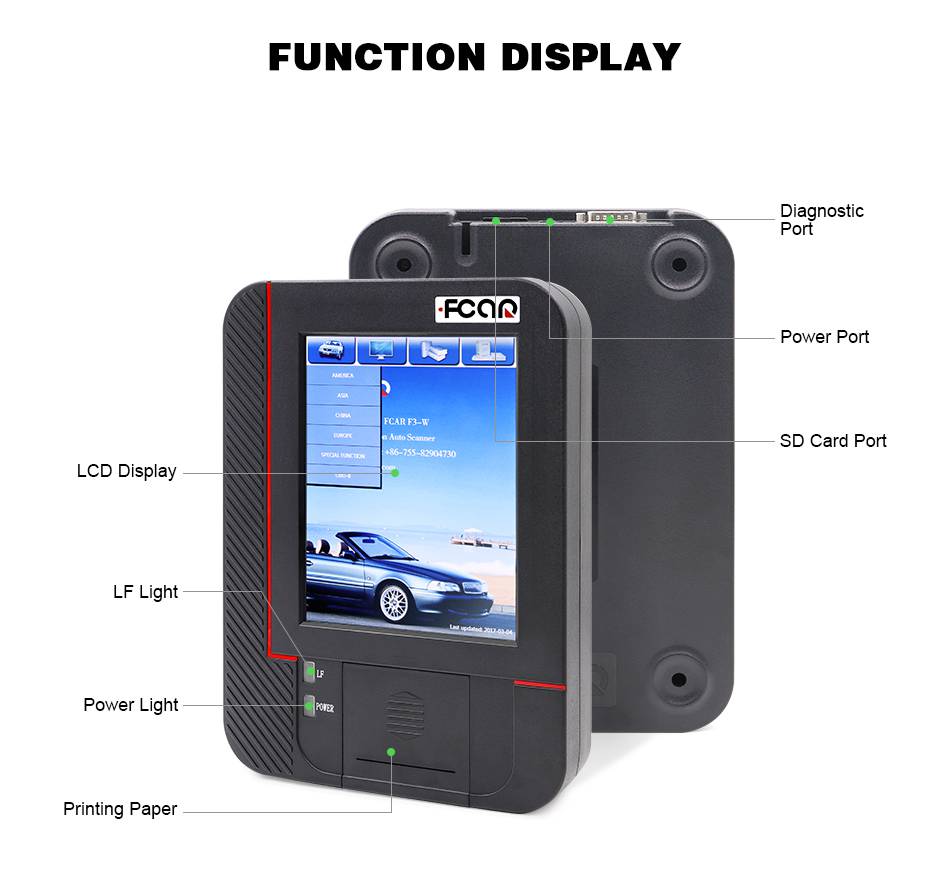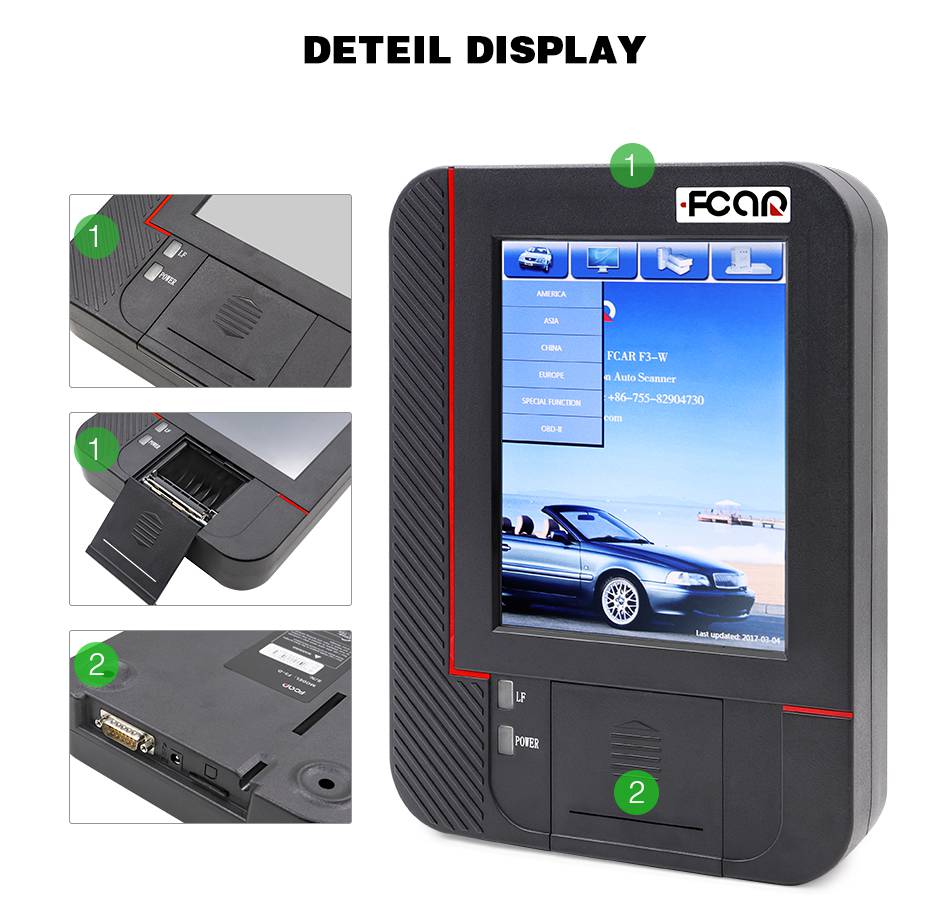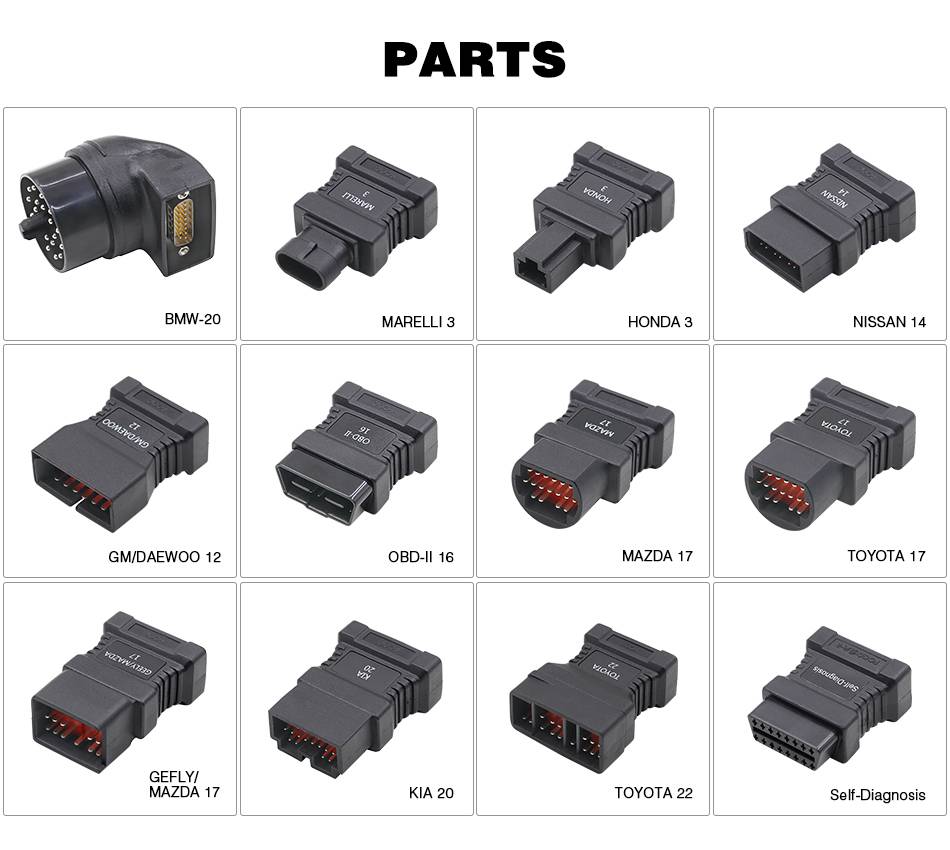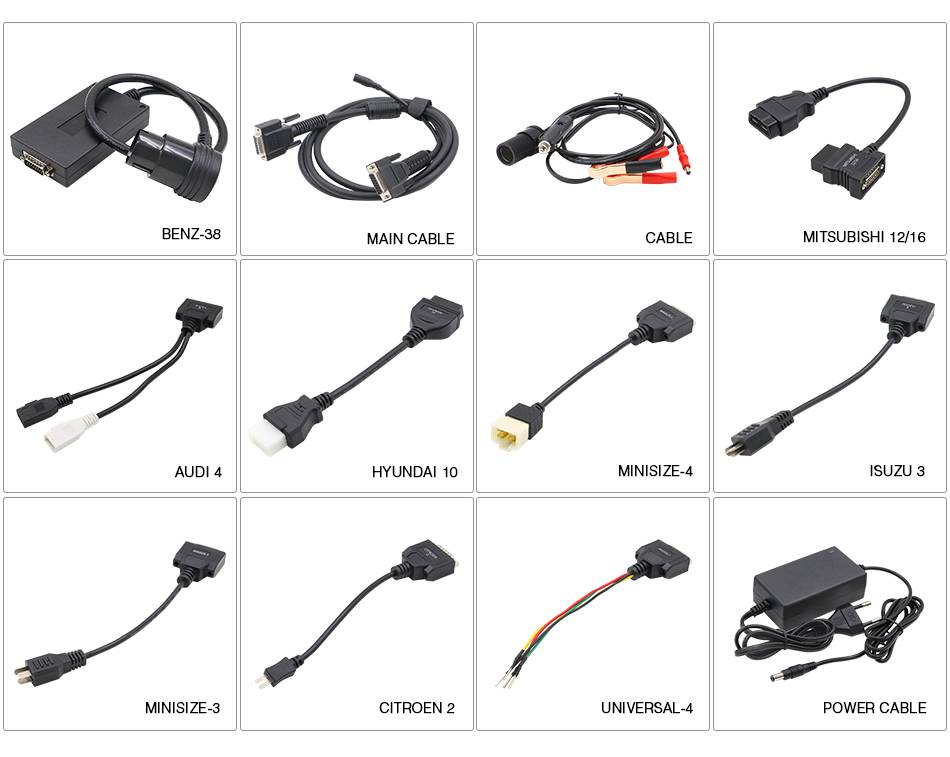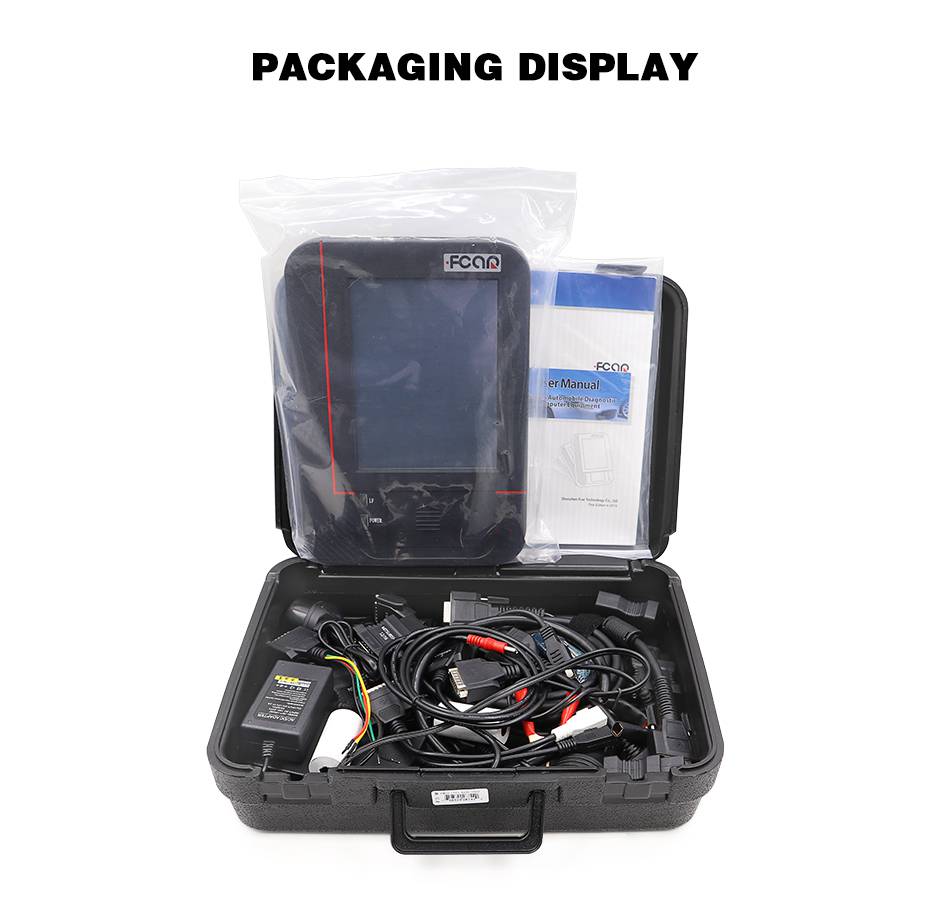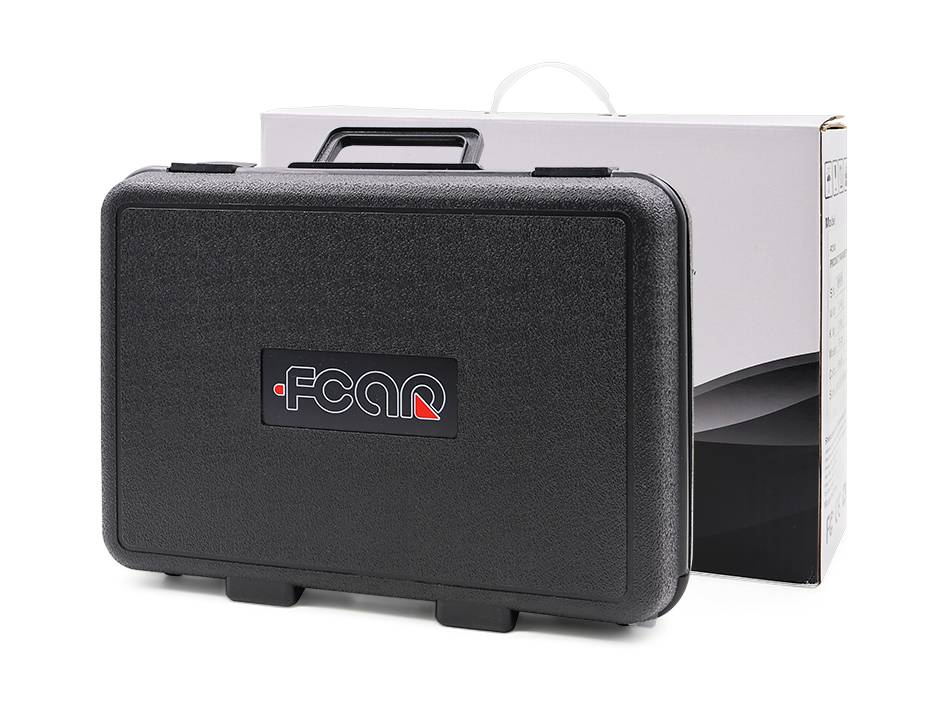 Fcar-F3-W (World Cars) Multi-functional Intelligentzed Automotive Scanner
F3-W is the newest version of multi-functional intelligentzed automotive scanner which is specialized to design for the diagnosis of petrol engine electronic control systems by FCAR Company.
Product have been warmly welcomed since coming into the market. It is used widely in various maintenance companies, auto manufacturers, repair stations, petrol engine manufacturers and energy-based enterprises etc..
Fcar-F3-W follows the international standard design and adopts the advanced modularized design technology. It can diagnose all kinds of petrol control systems quickly and easily, especially available for China, Europe, America, Japan, Malaysia and Korea and so on. It provides multi-language platform to meet different customers'demands. Its wide touch color screen, exquisite look, integrated structural design, single-track working and operation model with super touching screen, these special designs make you feel cozy and freely.
Function:
Testing the global mainstream gasoline + 12V diesel vehicles, reaching to the same effect with the OEM scanners. Built-in high and low speed CAN-BUS,one diagnostic connector can test all the CAN-BUS vehicles. Support almost all
OBD
-II protocols.
Vehicles Supported

Europe/ America:

BM-W, Ben-z, Ro-ver, Vo-lvo, O-pel , SA-AB, Sa-ab, M-G, Peuge-ot, Por-sche, V-W, A-udi, Chry-sler, Fo-rd, G-M, BM-W,

Benz

, Rover, Vol-vo, Op-el , SA-AB, Sa-ab, M-G, Peug-eot, Pors-che, V-W, A-udi, Citr-oen, Sk-oda, , Rena-ult, Fi-at;

Japan and Korea:

Mits-ubishi, To-yo-ta, Nis-san, Isu-zu, Le-xus, Hon-da, Su-baru-, Maz-da, Hyu-ndai, K-IA, Dae-woo, Ssan-gyon-g;

From China:

Shanghai Vo-lkswa-gen, Shanghai G-M, FAW-

Volkswagen

, FAW Pentium, Tianjin FA-W, Dongfeng Citro-en, Guangzhou Ho-nda, Guangzhou Toy-ota, Zhengzhou Nis-san, Red Flag, BYD, JAC, HuaChen, Ge-ely, Che-ry , Rong Wei, Liebao, Hafei, Gre-at Wall, Lifan, Chung-tai, Changan, Changhe, JMC, Young-Man...

Support system:

Support Function:

Readout DTC, Readout Engine Model, Readout Computer Edition Information, Readout QR code, Readout System parameter number, Readout Data Stream, Clear

DTC

, Read-in QR Code, Component test, Break Cylinder Test, Compression Test, Injector Test, Maintenance Help, Study on line and so on.
Product features:
Exquisite Display: superlarge 8-inch color display

Advanced Technology: ARM32 digits compare to hardware configuration of industry level

se Conveniently: Completely touch operation platform

Comprehensive Configurations: equipped with various interfaces and micro- printer

Detect automatically: Can detect engine electronic control system automatically

Diagnose automatically: Can diagnose the relevant software and hardware automatically

Simply and practicably:Can Support almost all OBD-II protocols with one

OBD

Connector

Upgrade quickly: Can upgrade software data and maintenance data randomly every week

Function uniquely: Unique data stream to select quickly for the display and comparison function

Use widely: Can be applicable to training institutions and engine service enterprises

Study Conveniently: Built-in operation manual and help system
Package parameters:
1.Products with Main Unit, Diagnostic Connectors, Testing Cables and other accessories attached
2.Overall size with Extra protection box) for 1pcs: 56CM*55CM*20CM ;
Overall size with Extra protection box) for 2pcs: 56CM*55CM*37CM
3. Weight: 1pcs: 11kg
Host Parameters:
Host Parameters

01

CPU

SAMS-UNG ARM2410A,203MHZ

02

SD card interface

insert/ pull out high-capacity SD card

03

Work Power

DC9-28v/3A

04

Port

DB15

05

Memory

2G

06

Display

8-inch TFT LCD touch display true color

07

Resolution

800X600, 16 bit true color color 65535

08

Print model

58mm thermo printer

09

External Dimension

290.7×207.3×45mm

10

Storage temperature

-30~45

11

Operating Temperature

-10~45

12

Humidity

<90