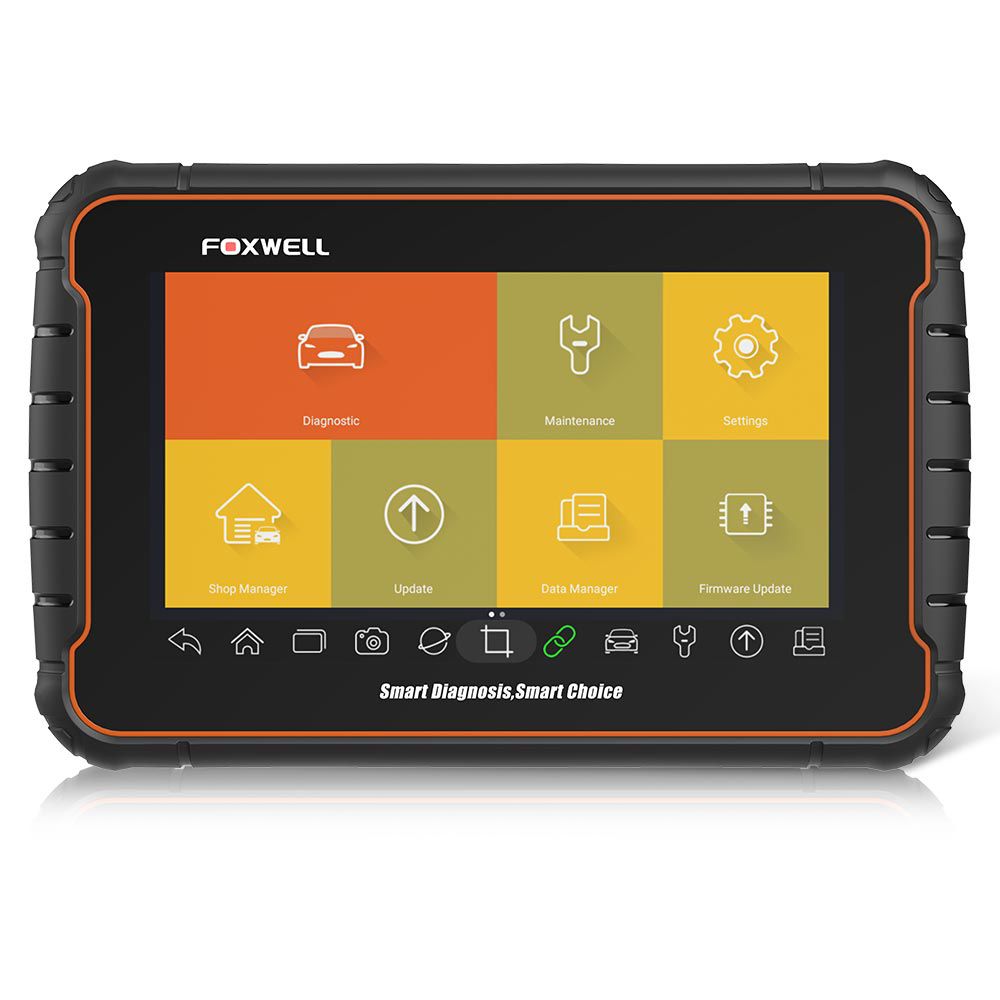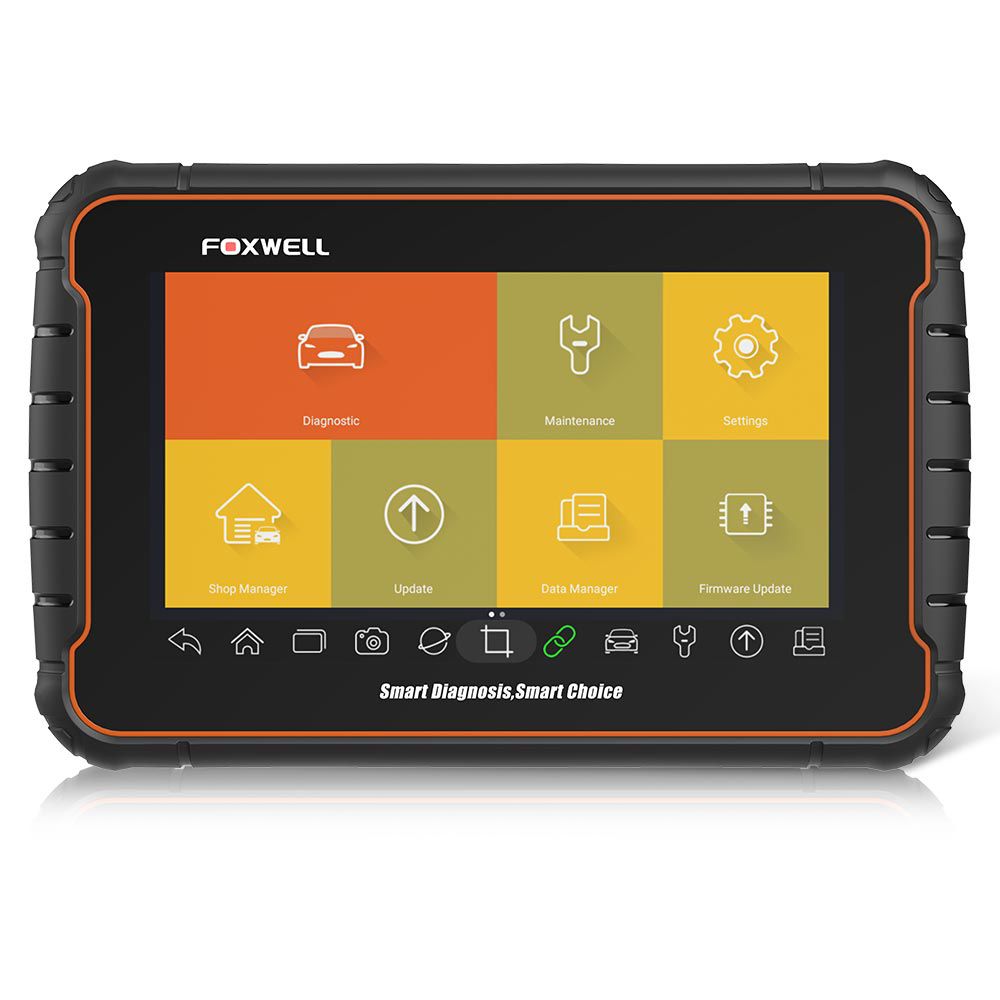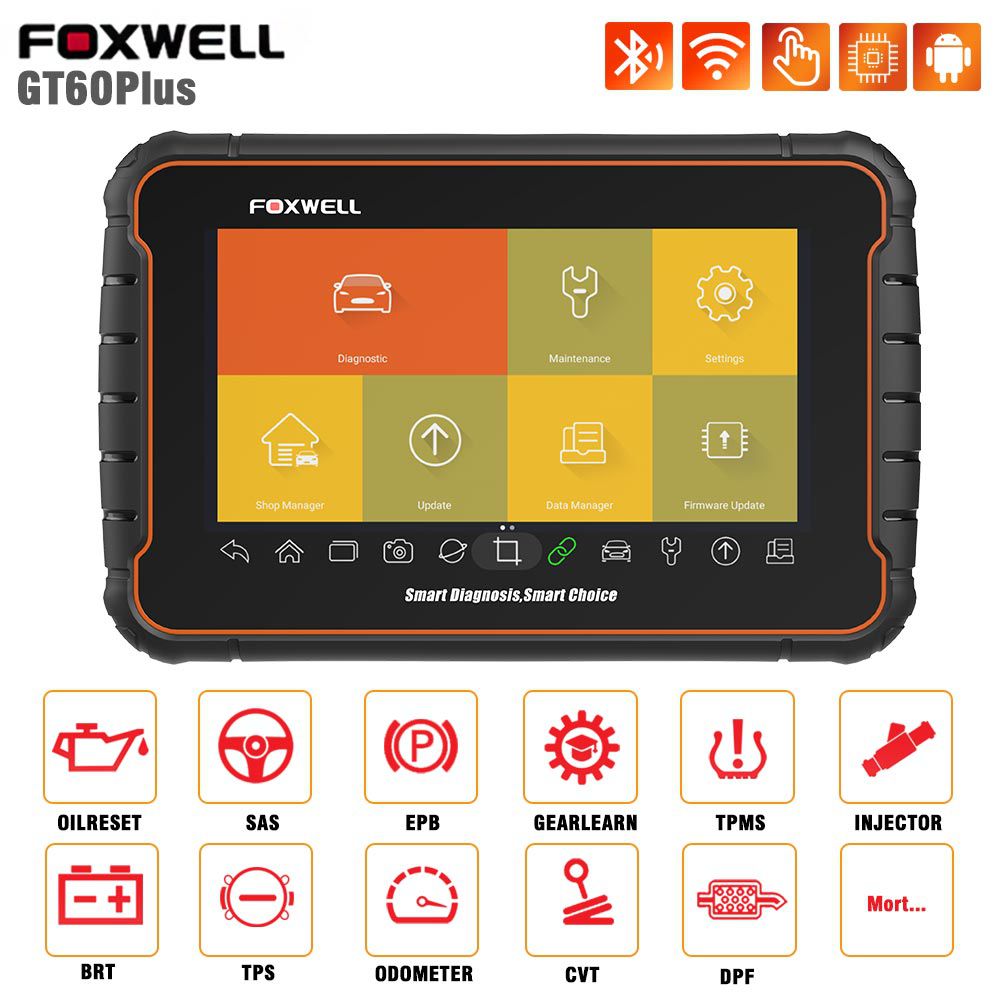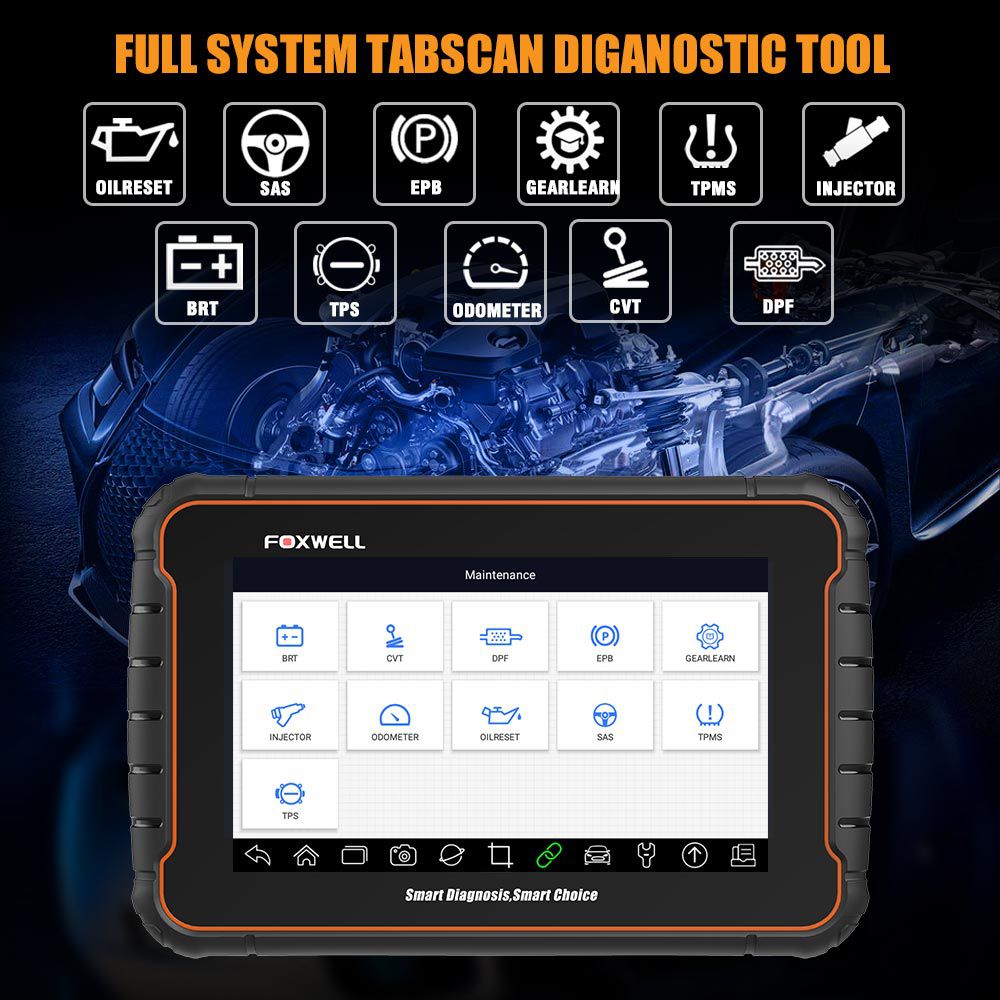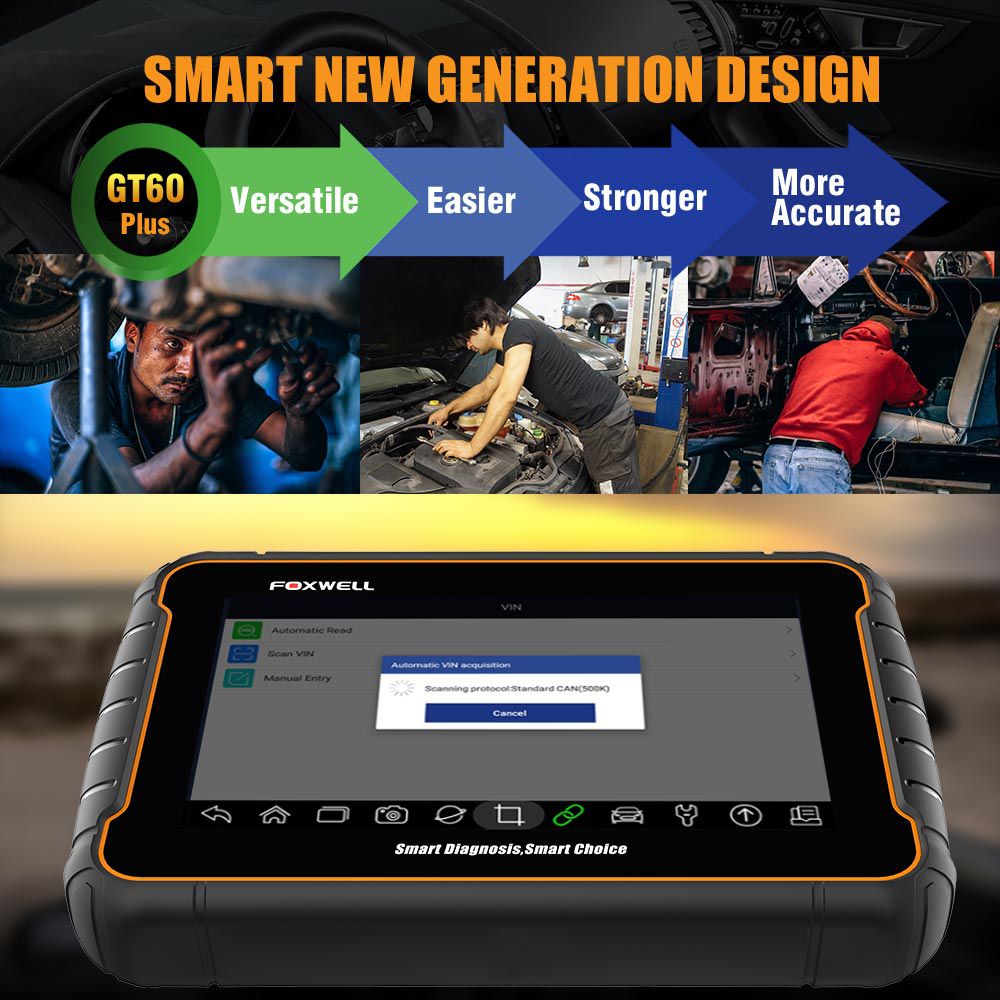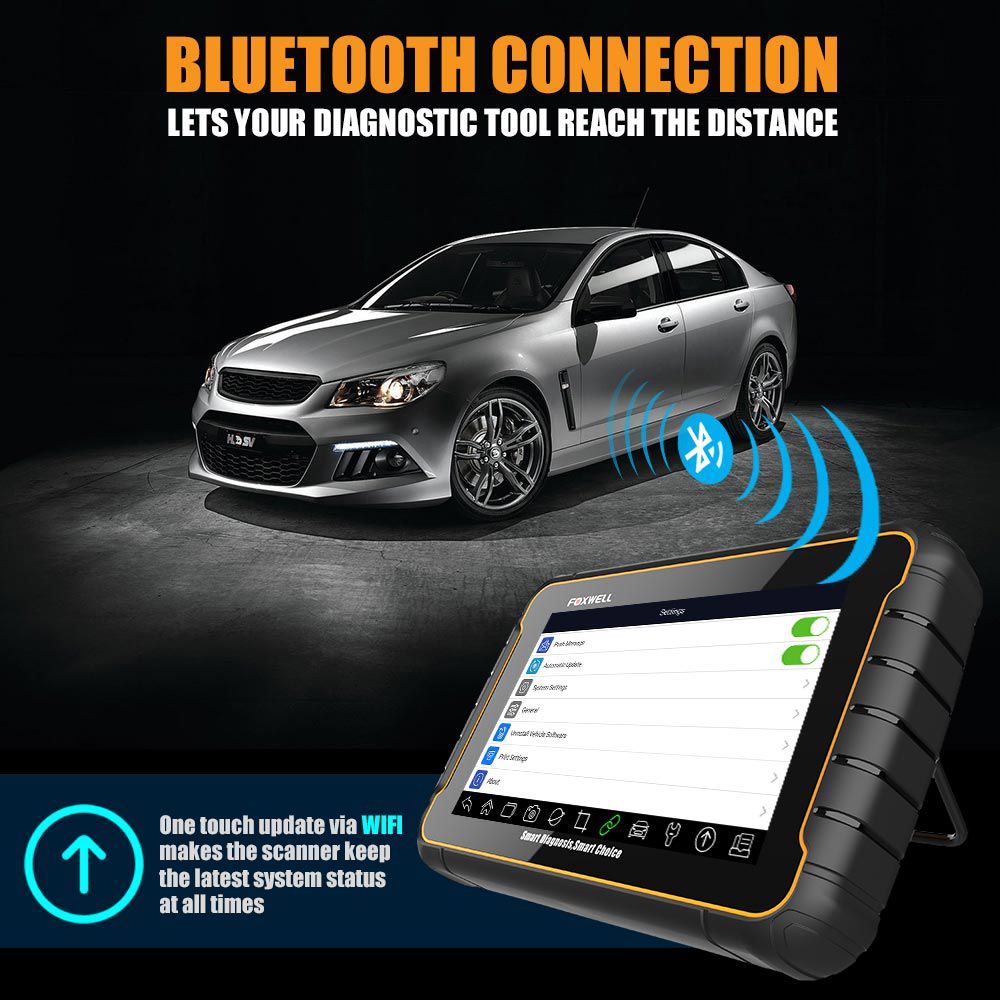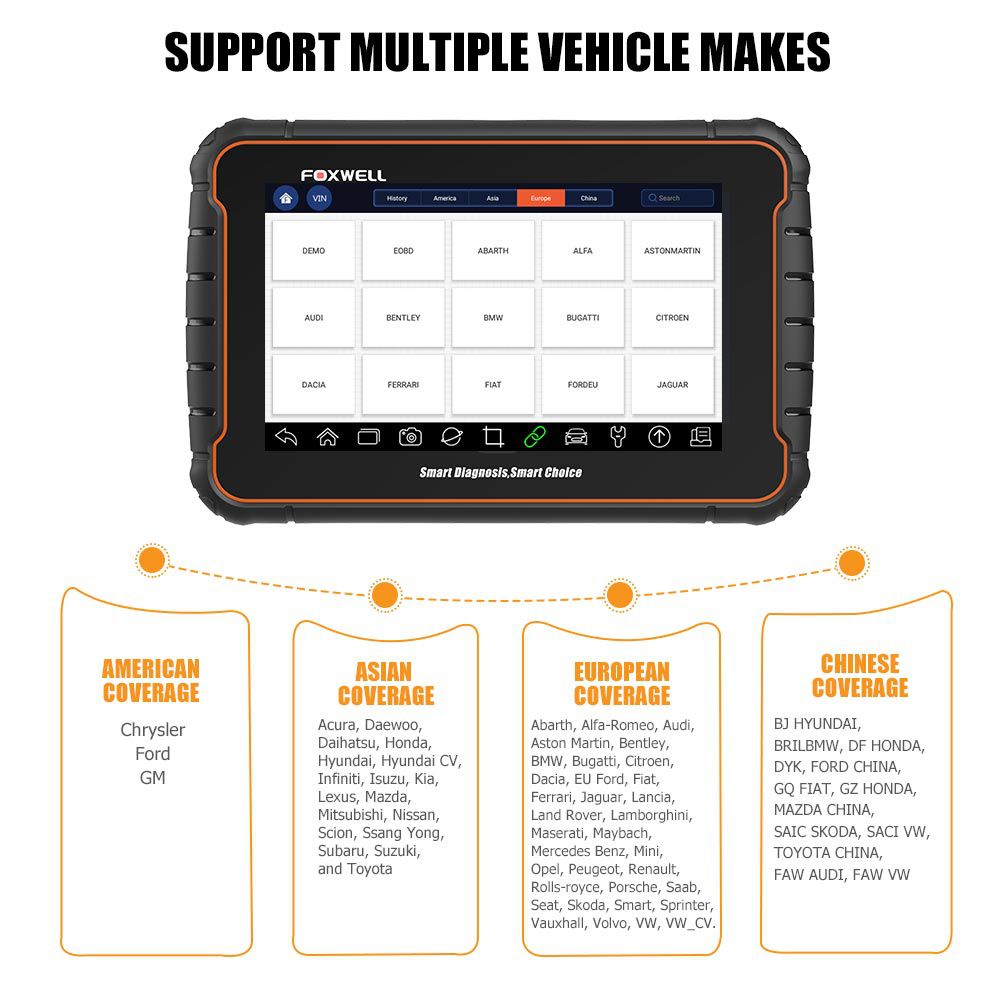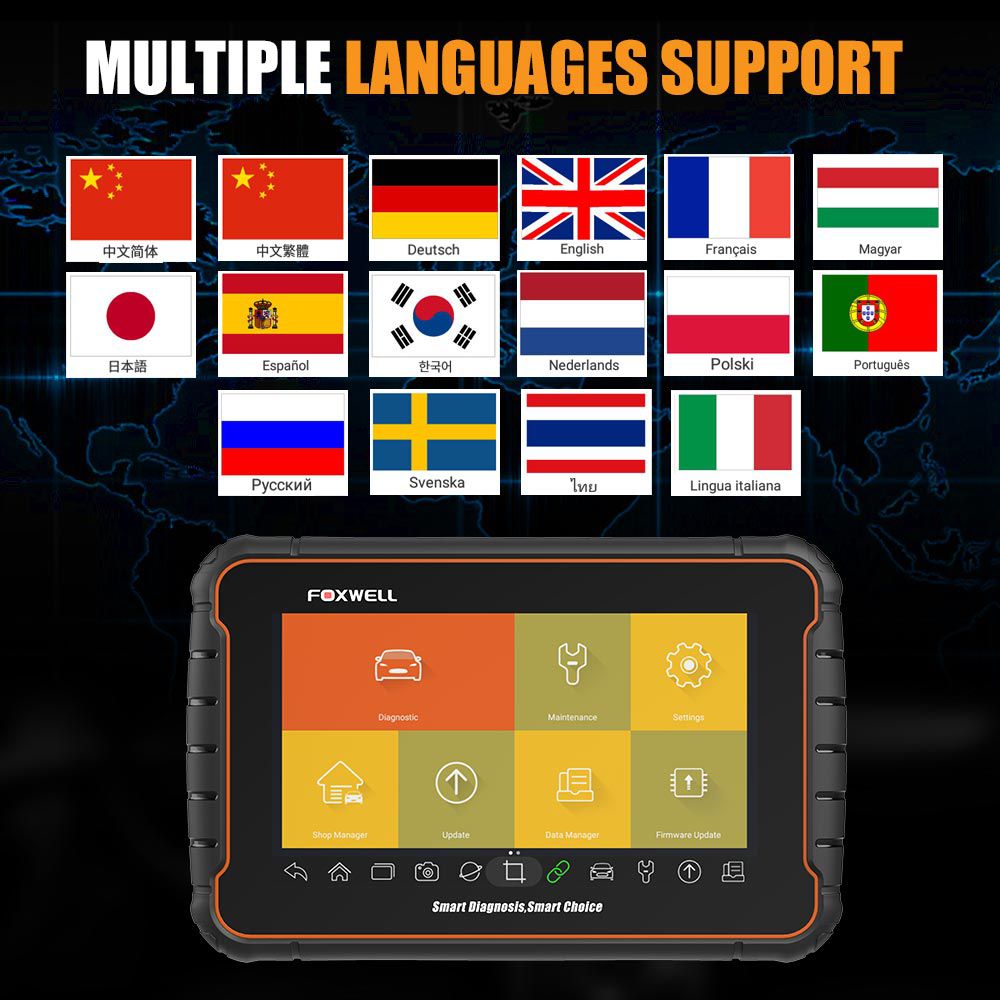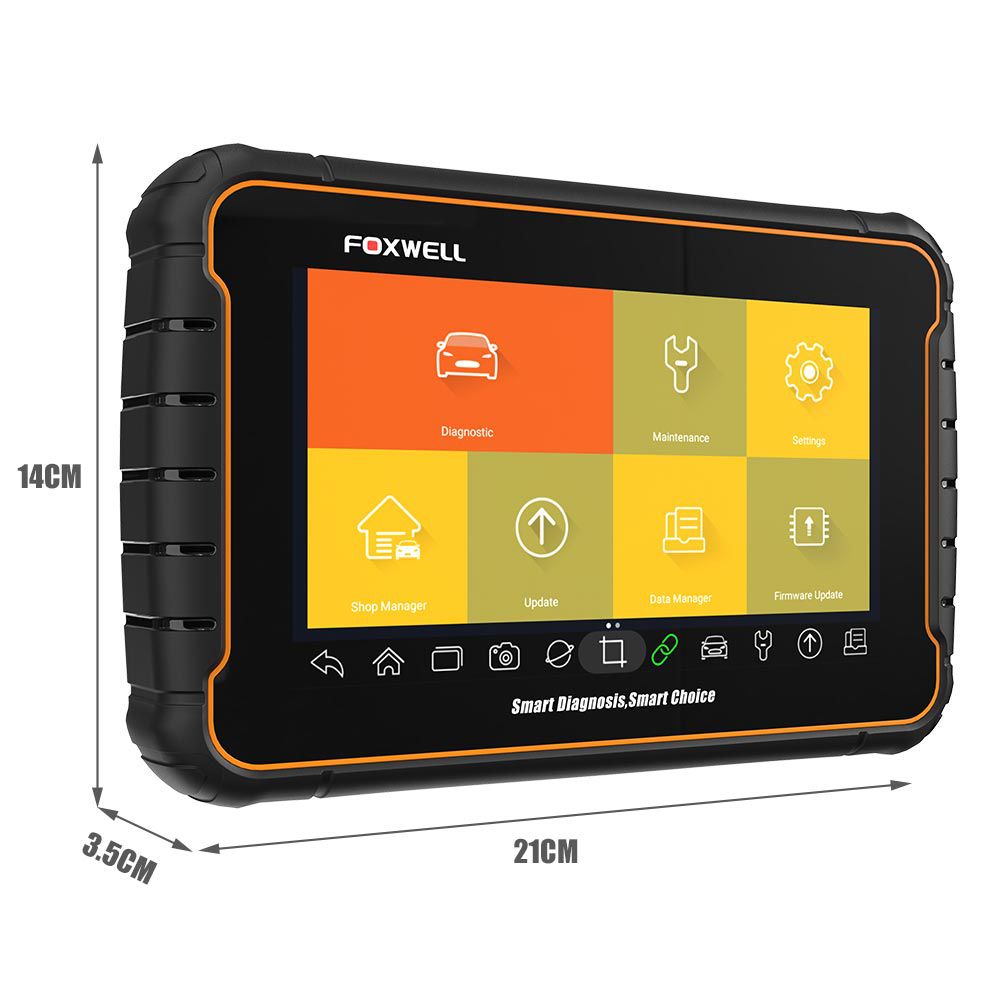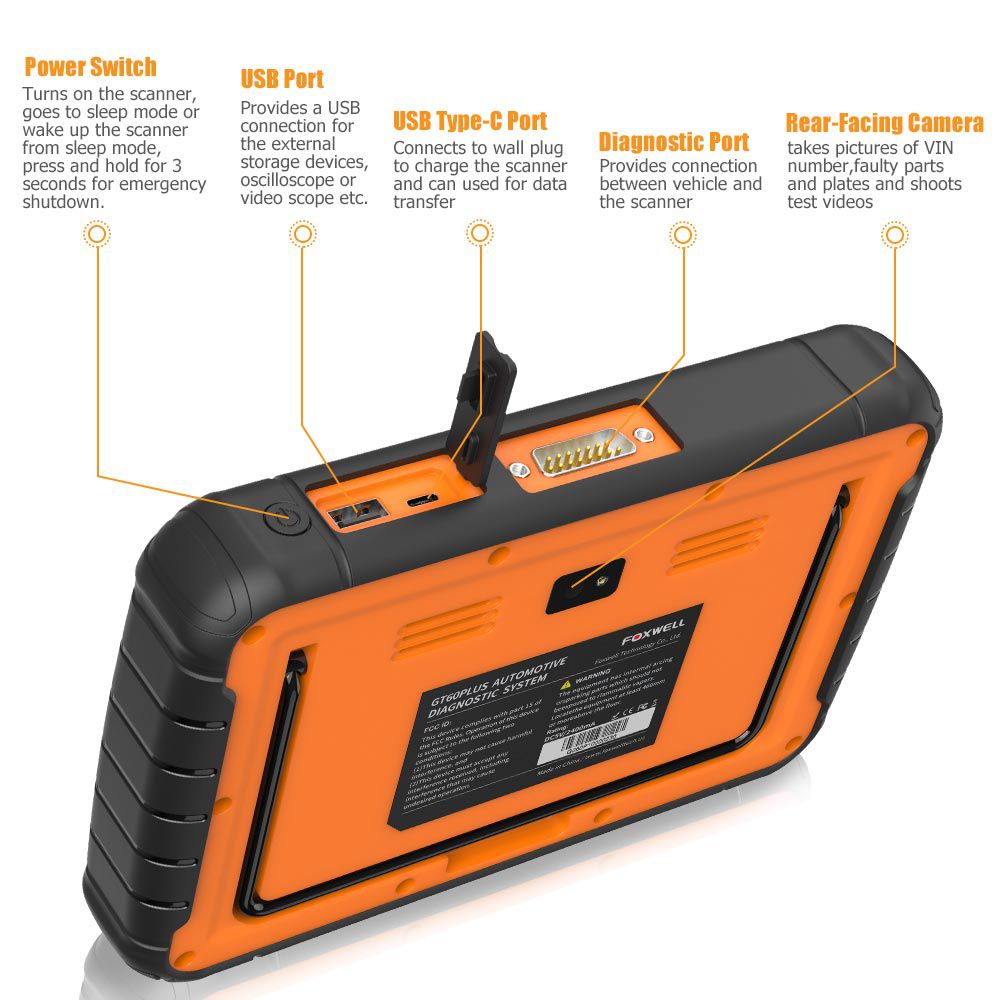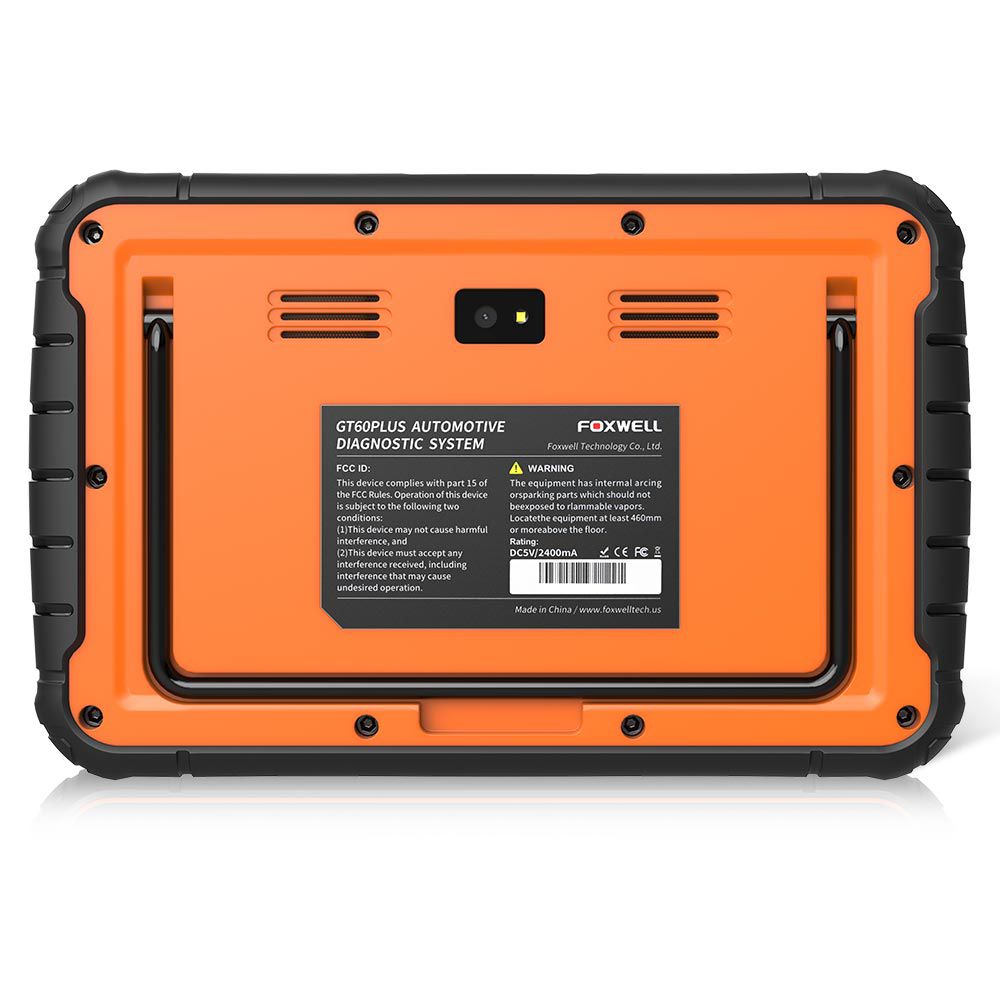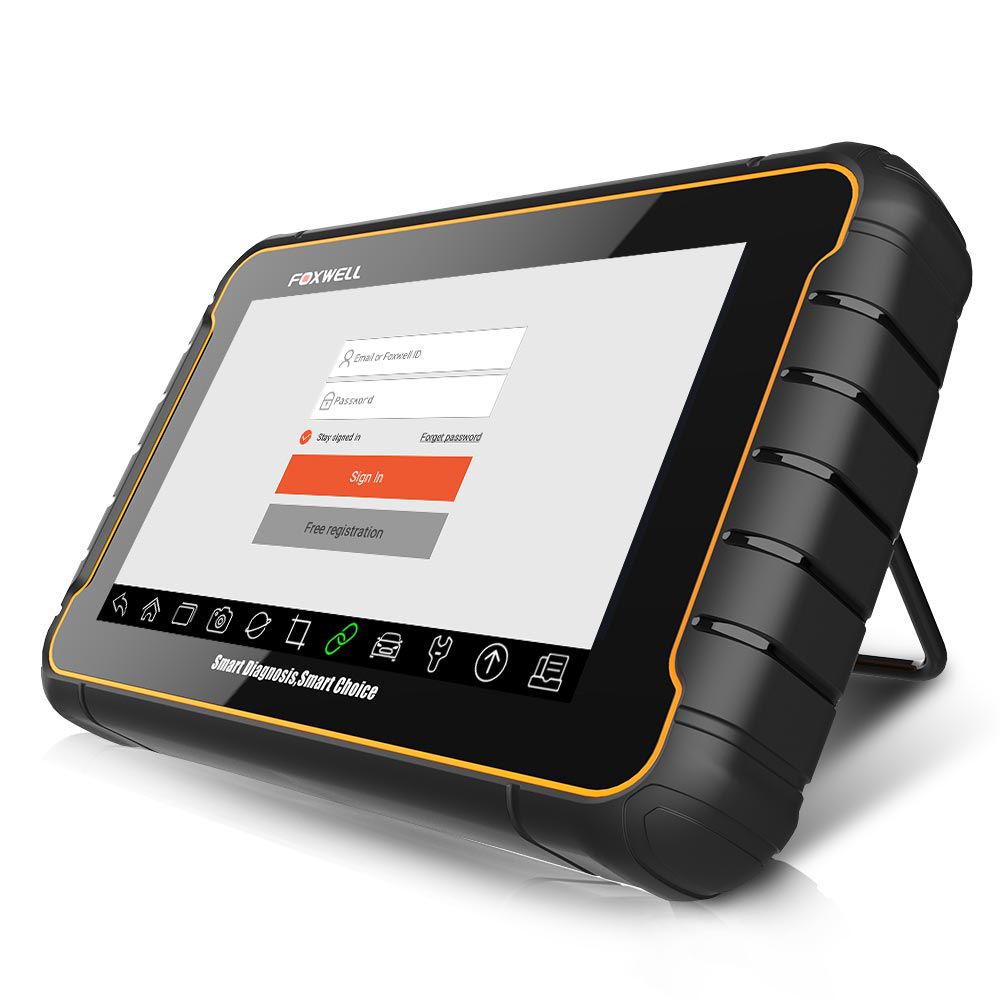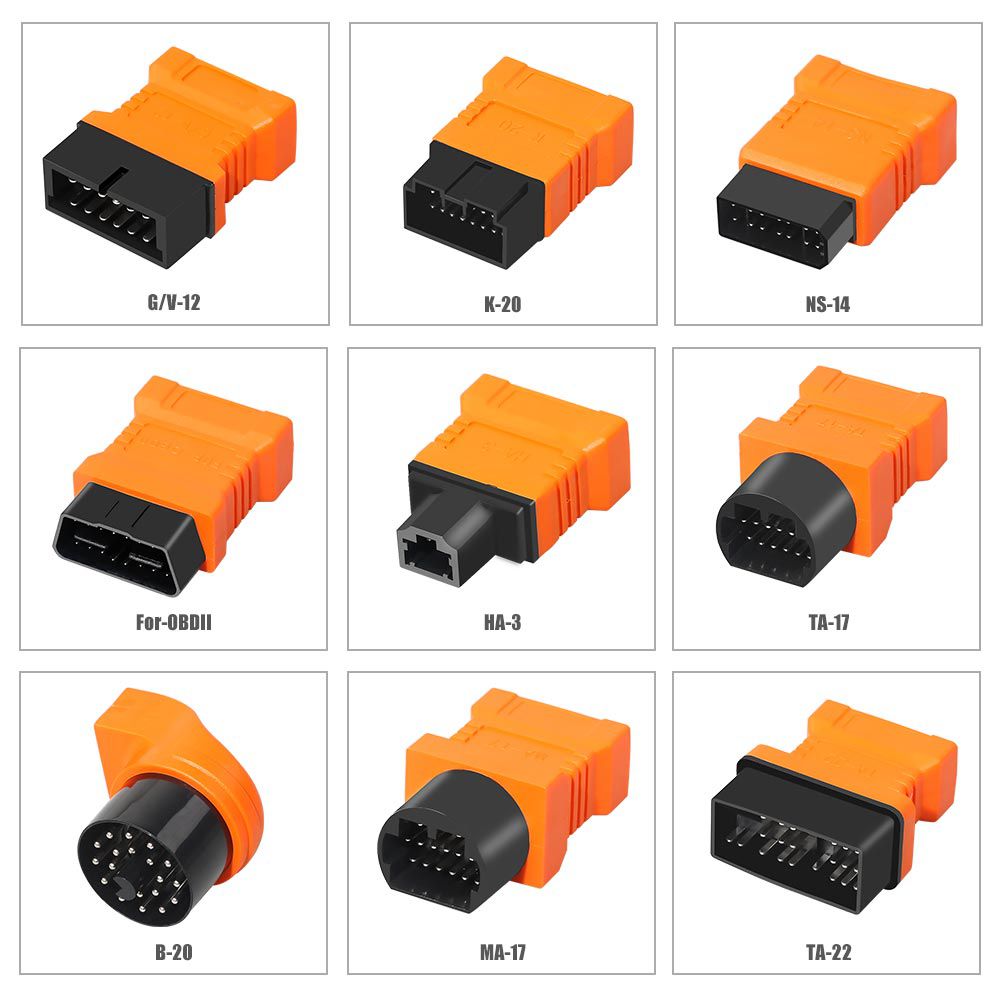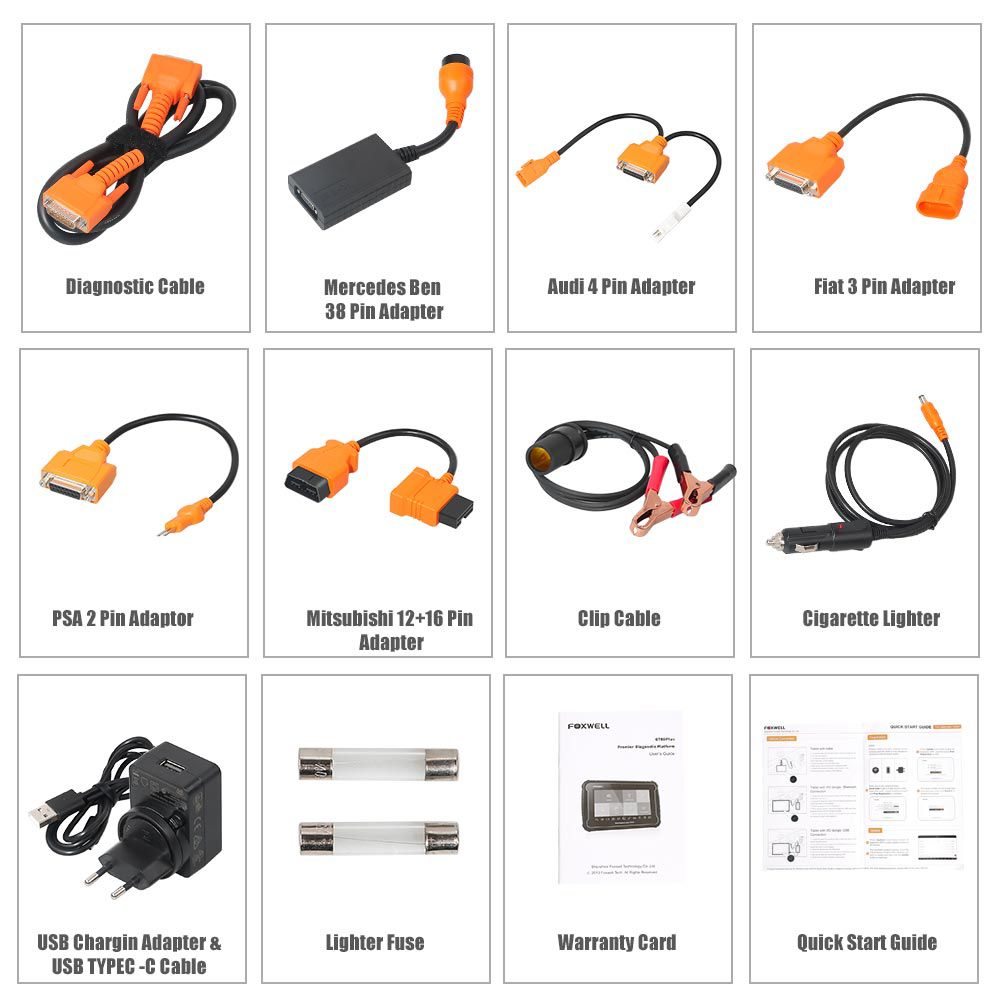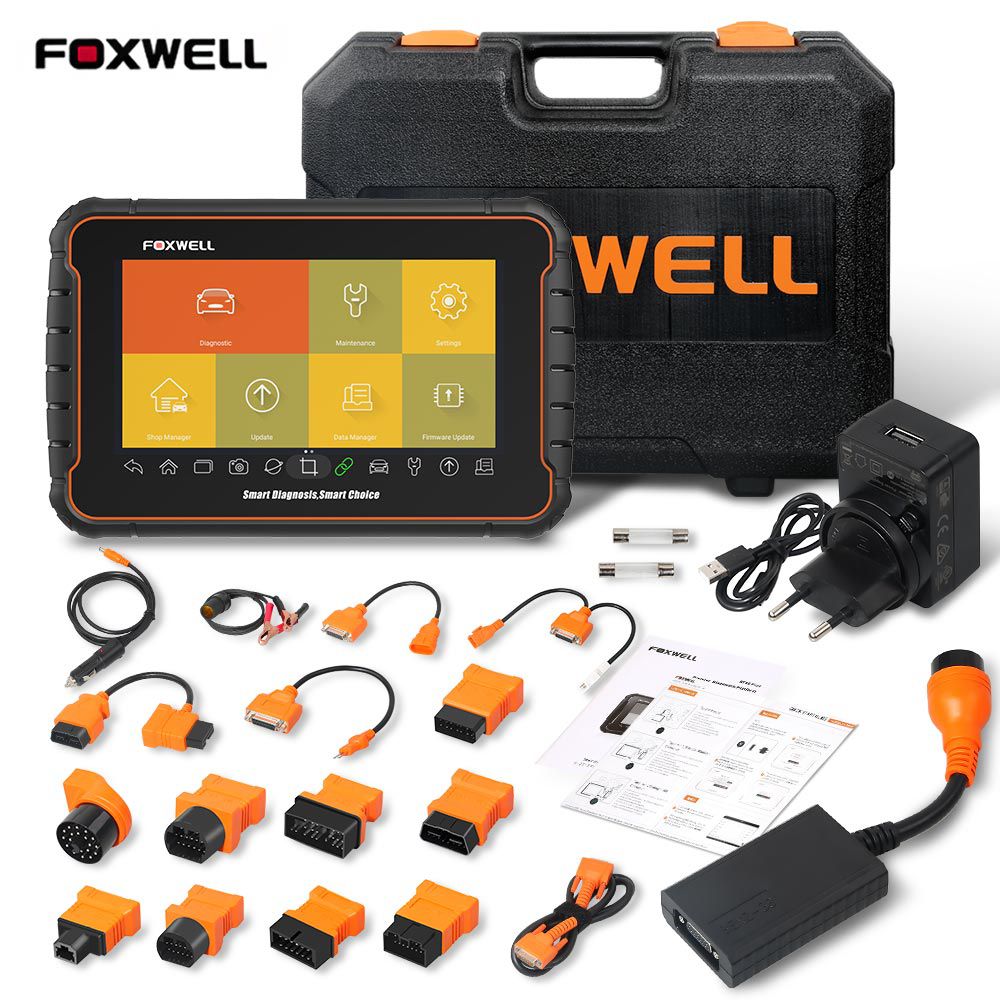 Foxwell GT60 Plus Premier Android Automotive Diagnostic Platform
Foxwell GT60 Plus Premier Android Automotive Diagnostic Platform
Shipping:

Express Shipping Service


Estimated delivery time: 3-15 Days.

See details »

Returns:

Return for refund within 7 days,buyer pays return shipping.

Read details »

Support:
Product Details

Product's Reviews
Foxwell GT60 Plus Premier Android Automotive Diagnostic Platform more stable than GT80 plus windows OS
Foxwell GT60 Plus is a brand new advanced automotive diagnostic tool based on the latest
Android
operating system and technology. It inherits the same
Foxwell
advantages in car fault diagnostic tech, such as multi manufacturer coverage, powerful test abilities, special functions and accurate test data.
Foxwell GT60 Plus is the perfect tool for the busy garages or workshops, who need the latest technology at unbeatable value.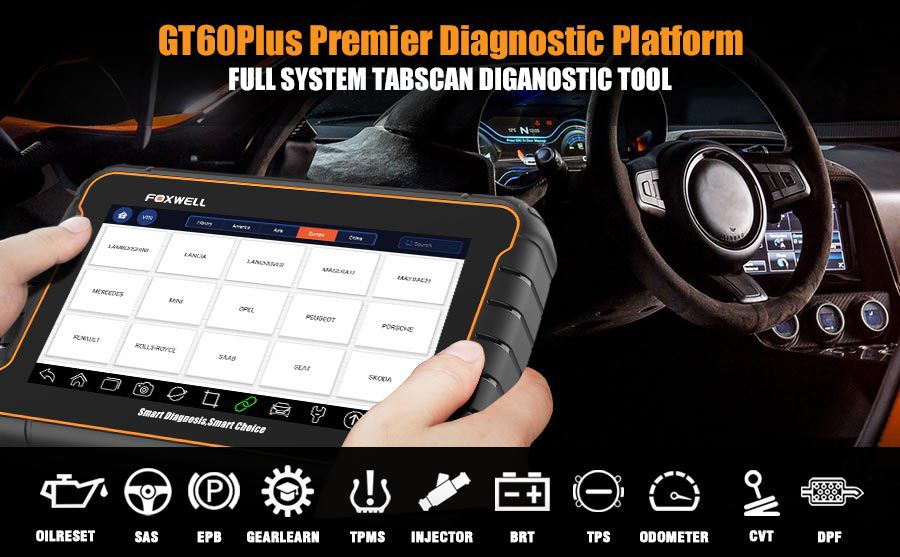 Foxwell GT60 Plus Features and Benefits:
•
Bluetooth
connection lets your diagnostic tool reach the distance
• Features a 7" TFT Capacitive LCD Touchscreen that will respond to glove use
• User friendly menu lets you quickly navigate through to find what you need to get the vehicle fixed
• Support multiple vehicle makes
• Compatible with the latest 2018/2019 models
• Compatible with both
OBD
I and
OBDII
cars, SUVs, minivans, light-duty trucks sold worldwide
• Identifies car quickly and easily with automatic VIN reading
• Auto Scan function scans vehicle systems in just seconds
• Reads and clears diagnostic trouble codes and resets MILs
• Views live vehicle sensors data in text, graph and gauge formats
• Merges interactive live sensor graphs for easy and intuitive diagnosis
• Live data self learning and alarm when live data over range
• Records and playbacks your data logs for off-vehicle review and analysis
•
Runs component/system bi-directional tests
• Supports adaptations and control module coding
• Key coding for several vehicles
•
Supports the most commonly required service features like brake deactivation, service resets, ABS bleeding, BCM/SIR setup, and transmission adaptations
• Unique Logging feature allows for quicker and more accurate fixes for your diagnostic troubles and bugs
• Instant support available from our technical team by TeamViewer remote control
• One touch update via
WIFI
makes the scanner keep the latest system status at all times
• Offers excellent shop management capability by keeping customer information and test records
Foswell GT60 Plus Function List:

Basic Diagnostic Functions:
Reading Codes:
Lets you read trouble codes found in the control unit.
Erasing Codes & Reset:
lets you to clear all current and stored
DTC
s from a selected control module.
Data Stream:
Reads and displays live
ECU
/PCM data stream, plotting functions graphically and stores freeze frame data.
I/M Readiness Status:
Shows whether the various emissions-related systems on the vehicle are operating properly and are ready for inspection and maintenance testing.
Read Live Data Stream:
Show the information of continuous data stream from a vehicle in live graphic (waveform) display.
View Freeze Frame Data:
Check the certain vehicle conditions which are recorded by the on-board computer at the time the emission-related fault occurs.
O2 Sensor Test:
Allows retrieval and viewing of O2 sensor monitor test results for the most recently performed tests from the vehicle's on-board computer:
On-Board Monitor Test:
Retrieves and displays test results for emission-related powertrain components and systems.
Read Vehicle Information:
Display the information such as VIN (Vehicle Identification Number), CID (Calibration ID) and CVN (Calibration verification number), etc.
Component Test:
Certain vehicle components can be actuated by commands sent from the scanner to test their operability
Scan VIN:
allows identifying a vehicle by scanning the VIN plate of the vehicle, barcode, QR code or photo recognition.
Special Functions:
---Oil Light Reset: This function is required when you are alerted that your vehicle is due for a service. It allows you to perform reset for a new calculation of Engine Oil Life system once changed the oil.
---
EPB
:It allows you to perform the service and maintenance, including deactivation and activation of the brake control system, bleeding,opening and closing brake pads, and setting brakes after disc or pad replacement
---TPS:Using the throttle position sensors in the throttle body, the
ECU
learns the full open and full closed positions through various states (idle, part throttle, WOT) known as a Throttle Body Alignment (TBA).
---TPMS:It service allows you to check the tire sensor IDs from the vehicle
ECU
and to perform
TPMS
programming and reset after tires and/or TPM sensors are replaced and/or tires are rotated.
---BRT: Battery Reset. The function lets you to validate new battery, clear faults from the dashboard and display current battery details of the vehicle such as
Audi
,
BMW
, Citroen,
Peugeot
,
Seat
,
Skoda
, Volvo,
VW
and
FORD
.
---DPF: This function specially works for Diesel Particulate Filter system with DPF regeneration, lets you perform the DPF cleaning to clear the blockage through continuous burning of the particulates captured in the
DPF
filter.
---SAS: helps clear the fault steering angle sensor memories and plays an important role in the steering angle sensor calibration.
---CVT, Continuous Variable Transmission, this function is used to reset the compensation code and initialize the ECT after a solenoid valve or valve body assembly has been replaced.
---Odometer: This function allows you to revise the date of odometer and write the original date into new
odometer
.
---Key Fob Programming Only works for older vehicles.
Foxwell GT60 Plus Vehicle Coverage:American Coverage
Chrysler
,
FORD
,
GM
Asian Coverage
Acura, Daewoo, Daihatsu,
HONDA
, Hyundai,
Hyundai
CV,
Infiniti
,
Isuzu
, Kia, Lexus,
MAZDA
,
Mitsubishi
,
Nissan
, Scion, Ssang Yong,
Subaru
, Suzuki, and
TOYOTA
European Coverage
Abarth, Alfa-Romeo,
Audi
, Aston Martin, Bentley,
BMW
, Bugatti, Citroen, Dacia, EU
FORD
, Fiat, Ferrari,
Jaguar
, Lancia,
Land Rover
, Lamborghini, Maserati, Maybach,
Mercedes
Benz
, Mini,
Opel
,
Peugeot
,
Renault
, Rolls-royce,
Porsche
, Saab,
Seat
,
Skoda
,
Smart
, Sprinter, Vauxhall, Volvo, VW,
VW
_CV.
Chinese Coverage
BJ
Hyundai
, BRIL
BMW
, DF HONDA, DYK, FORD CHINA, GQ FIAT, GZ
HONDA
,
MAZDA
CHINA, SAIC
Skoda
, SACI VW,
TOYOTA
CHINA, FAW
Audi
, FAW
VW
How to Update Foxwell GT60 Plus?
To update the diagnostic application:
1. Press Update from home screen or press update shortcut at the tool bar, and the update client starts up automatically.
2. The available updates display. Click the check box(s) in front of the software you wish to update and then click the Update button to download.
3. When all the items are updated, an Update "Done" message displays.
NOTE:
Please make sure your network works correctly and the tablet is fully charged or connect to external power supply.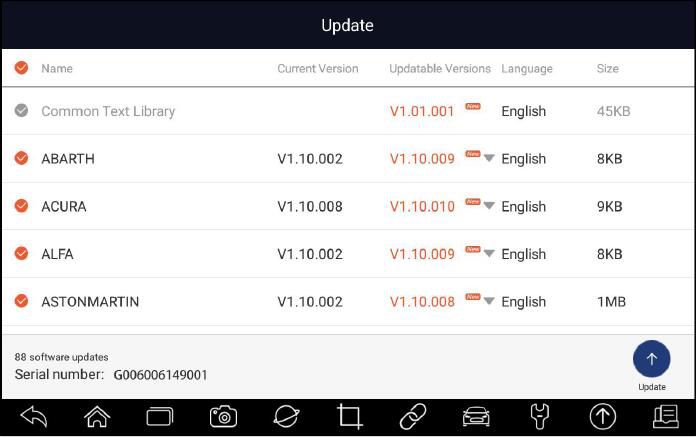 Foxwell GT60 Plus FAQs:Q1:
Will it support 2013 ml350 blutec to erase mass air flow sensor error code?
A1:
Yes, GT60 Plus
OBD
2 scanner tablet will work for 2013 ml350 blutec to erase mass air flow sensor error code.
Q2:
Can it do 2016
HONDA
odyssey
EPB
rear brake caliper opening and closimg?
A2:GT60 scan tool is able to perform
EPB
maintenance function on a 2016 honda odyssey.
Q3:
Can it perform crankshaft relearn on 97
GM
c yukon?
A3:
Foxwell GT60 plus could perform crankshaft relearn on 97
GM
c yukon
Q4:
Will GT60 plus support engine balance tests funciton?
A4:
Yes,GT60 plus can support engine balance tests.
Q5:
Will this work on a 2007 dodge sprinter 3500 including all functions,transmission function,
DPF
regeneration,
ABS
,srs & including
OBD
1?
A5:
Foxwell GT60 Plus is able to perform all system diagnostics on a 2007 dodge sprinter 3500, including transmission,
ABS
, srs, and so on. OBD1 is available but may vary on different vehicles. Concerning the car model you mentioned,
DPF
regeneration is availabel for SPRINTER 906, SPRINTER VITO/VIANO 639 up to 2008 and 2008.
Foxwell GT60 Plus Specifications:
Screen: 8" diagonal, daylight readable color LCD screen; 1280*800 pixel
Touch with Gloves: Supported
Operating System:
Android
system
Processor: MT 8163 (ARM Cortex, A53 x 4, 1. 3GH z)
Memory: 2GB DDR3L
Hard drive: 32GB
Communication Interface: Built-in
WIFI
802.11 b/g Wireless LAN
Micro USB 2.0 OTG, USB 2.0 HOST standard
Bluetooth
4.0 (10-20 m)
HDMI: Yes
Camera: 5 megapixels rear-facing
Battery: 8000mAh, lithium-polymer battery. Chargeable via 5V AC/DC power supply
Protocols: ISO9141-2, ISO14230-2, ISO15765-4, K/L lines, Double K lines, Double K Line, SAE-J1850 VPW,
SAE-J1850PWM, CAN ISO 11898, High-speed, Middle-speed, Low-speed and Single-wire CAN, KW81, KW82,
GM UART, UART Echo Byte Protocol, TP2.0, TP16, SAE J1939, SAE J1708, Fault-Tolerant CAN
Dimensions: 230*155*21mm
Foxwell GT60 Plus Kit Includes
GT60Plus Main Unit
VCI Dongle
Diagnostic Cable
OBDII
Adapter
Audi 4 Pin Adapter
Mercedes
Benz
38 Pin Adapter
TOYOTA
22 Pin Adapter
Fiat 3 Pin Adapter
GM/Daewoo 12 Pin Adapter
PSA 2 Pin Adapter
Kia 20 Pin Adapter
Honda 3 Pin Adapter
Nissan
14 Pin Adapter
Mitsubishi
12+16 Pin Adapter
BMW 20 Pin Adapter
Toyota 17 Pin Adapter
MAZDA
17 Pin Adapter
USB 2.0 Type A-B Cable
USB TYPE C Cable
USB Charging Adapter
Clipper Cable
Cigarette
Lighter
Lighter Fuse
Quick Start Guide
User's Guide
Warranty Card
Packing List