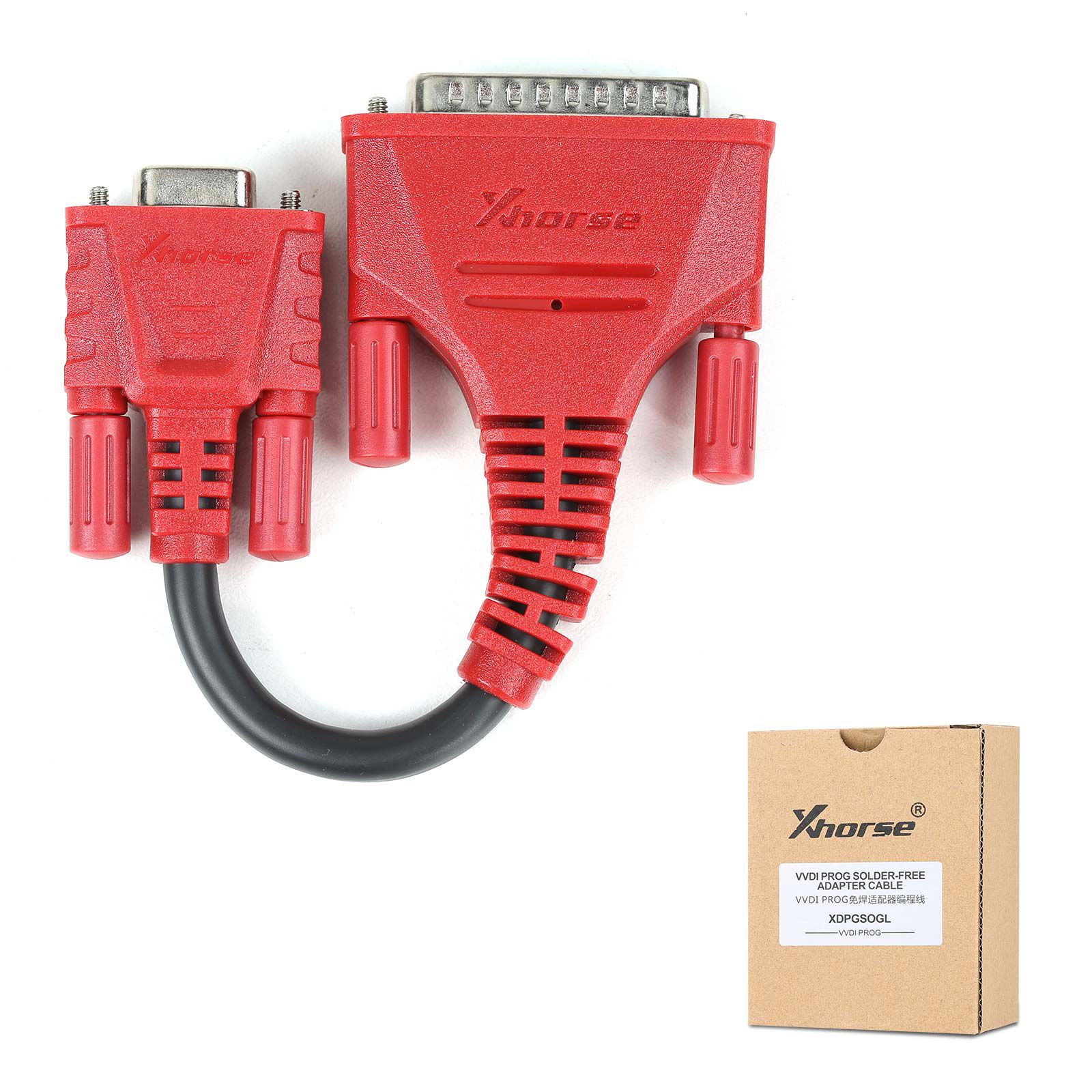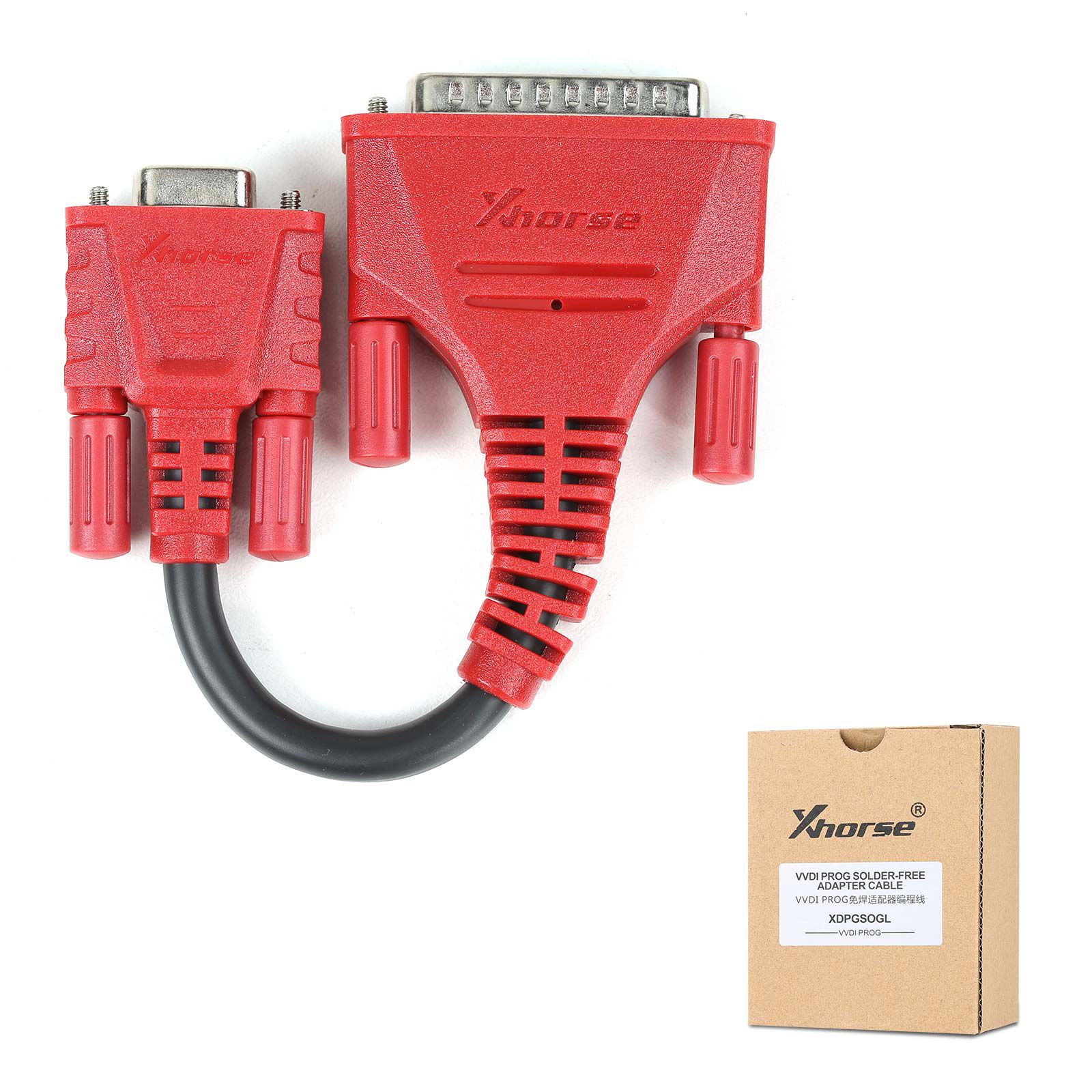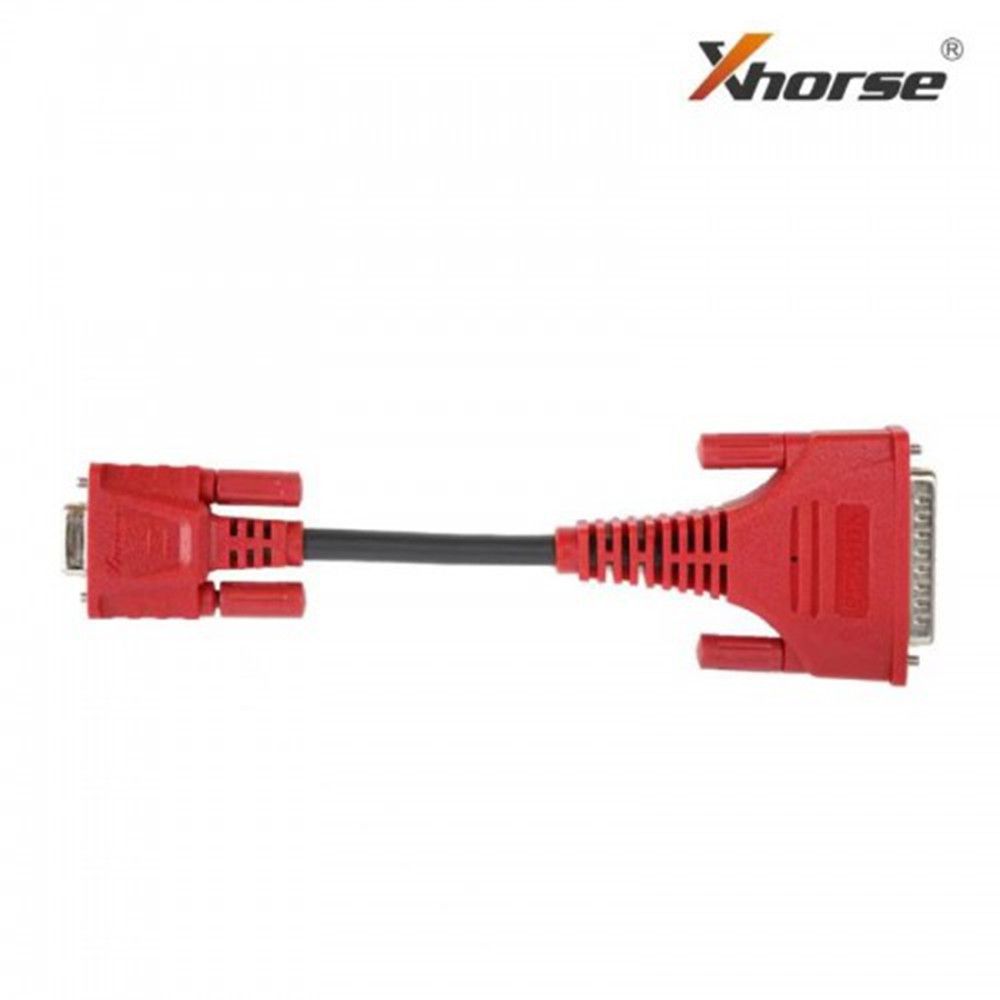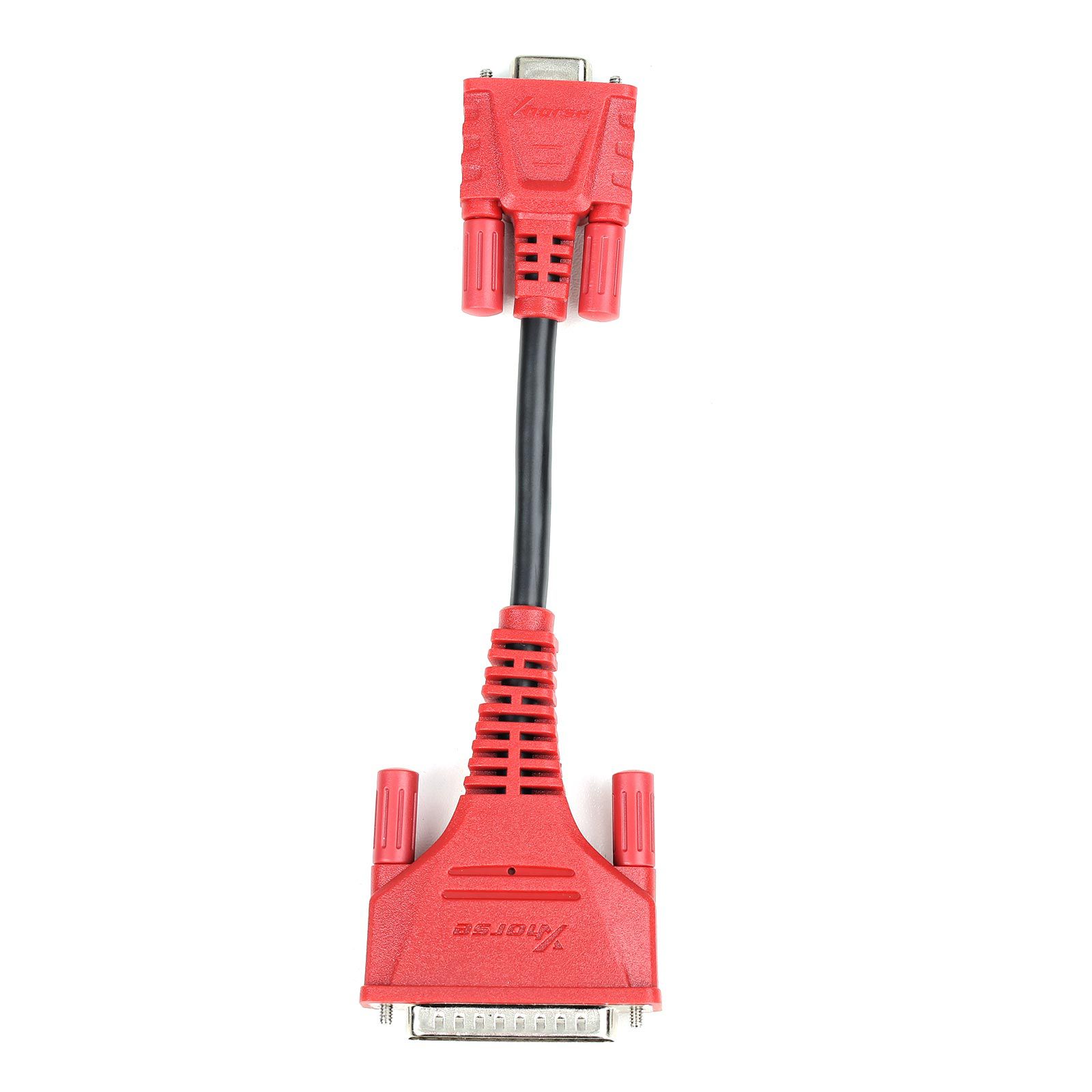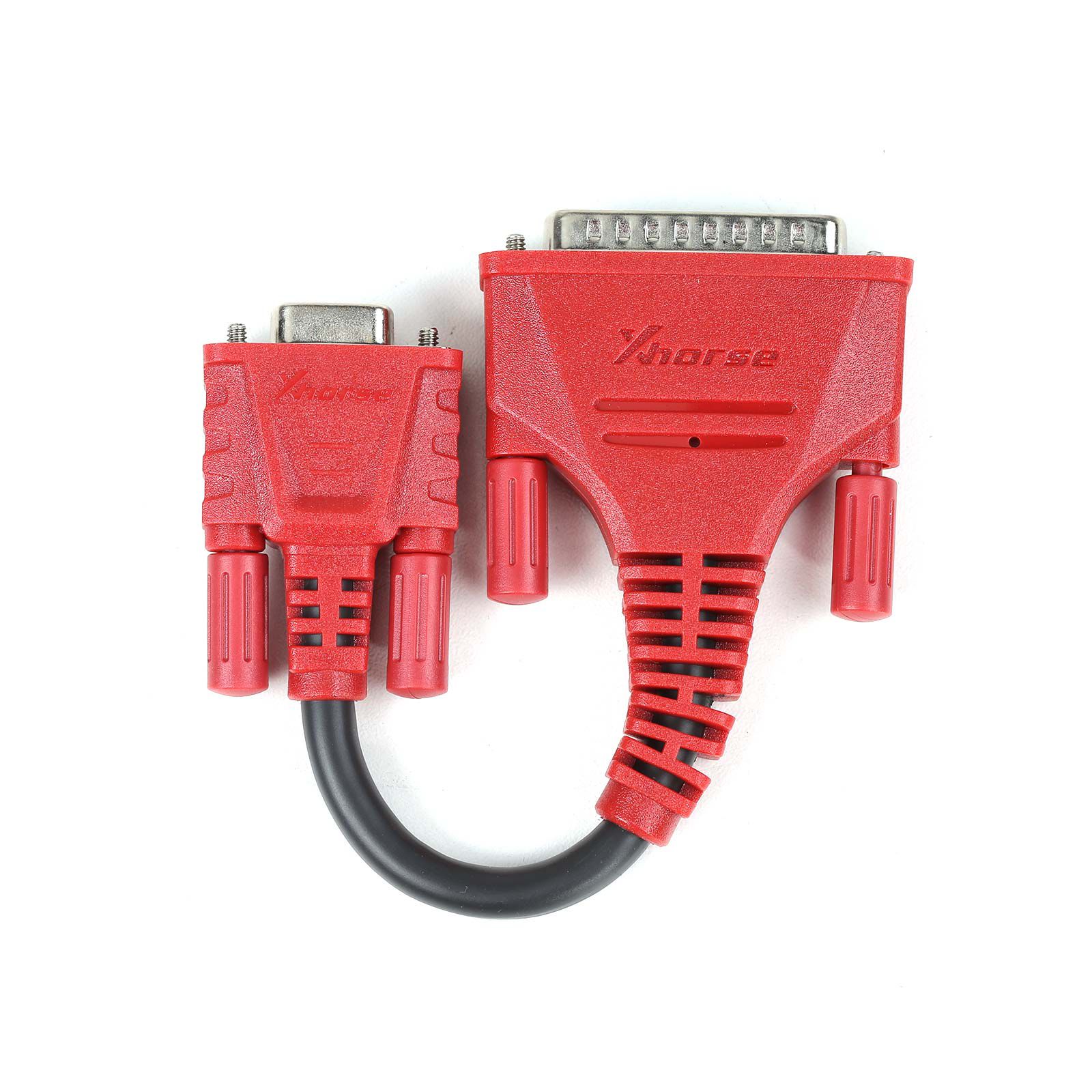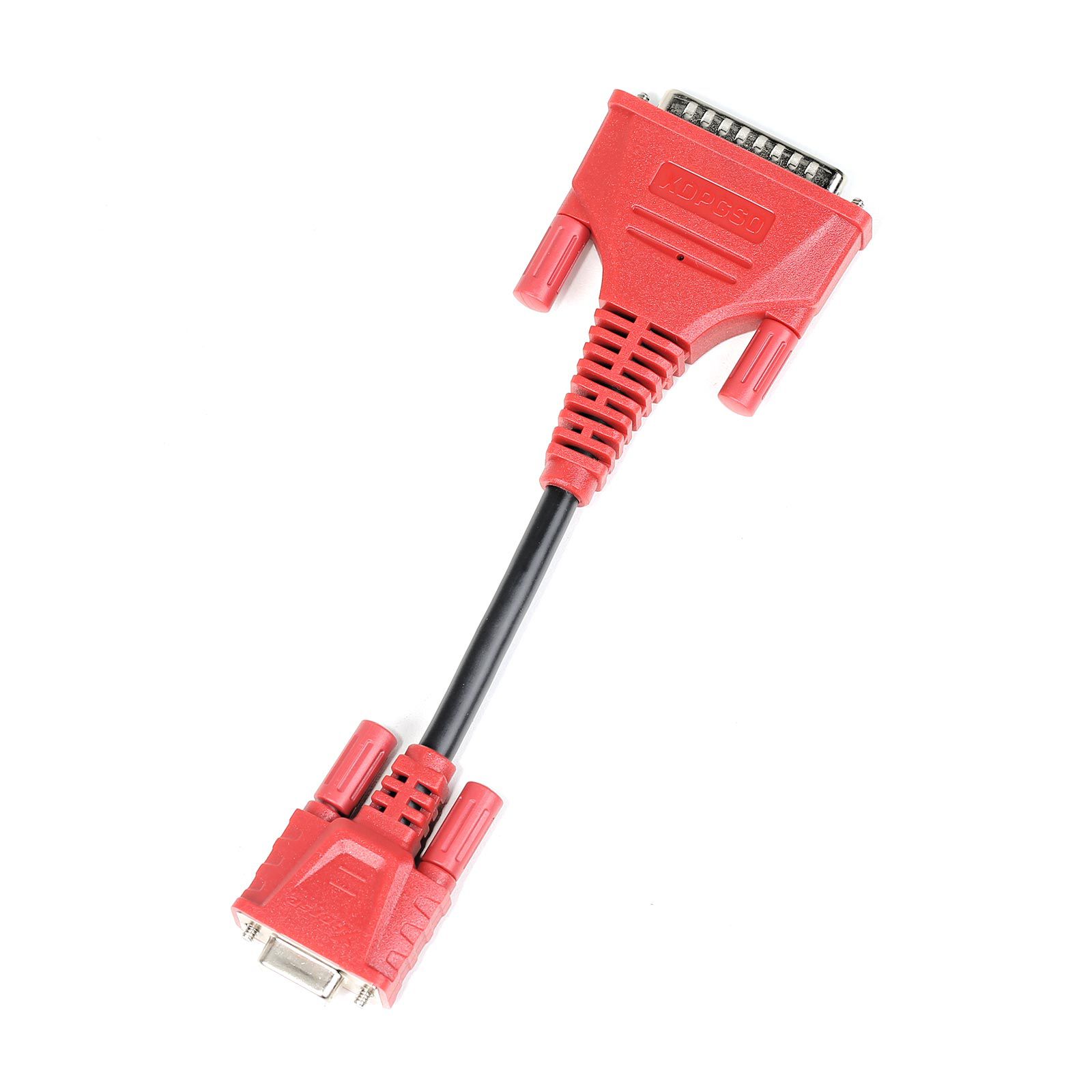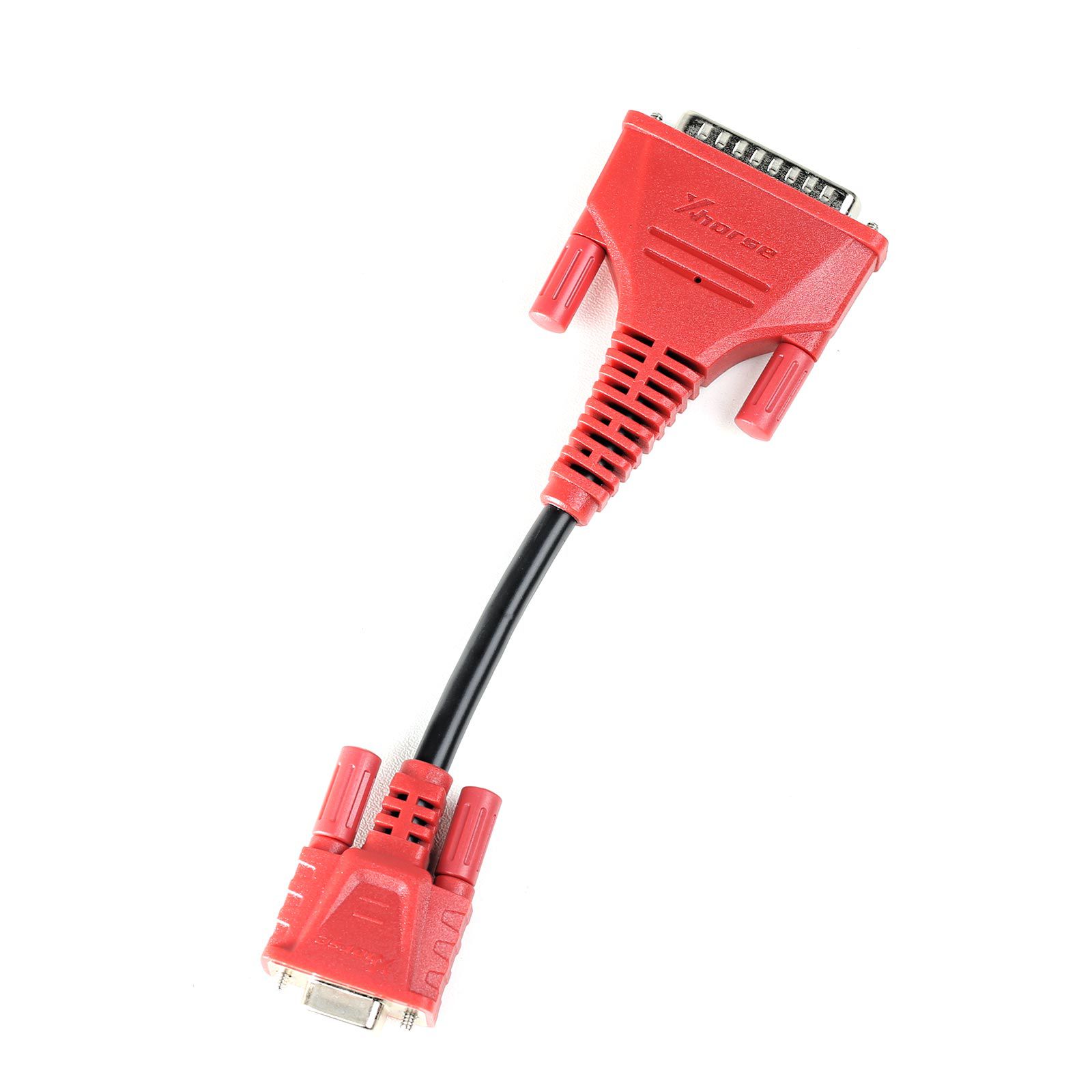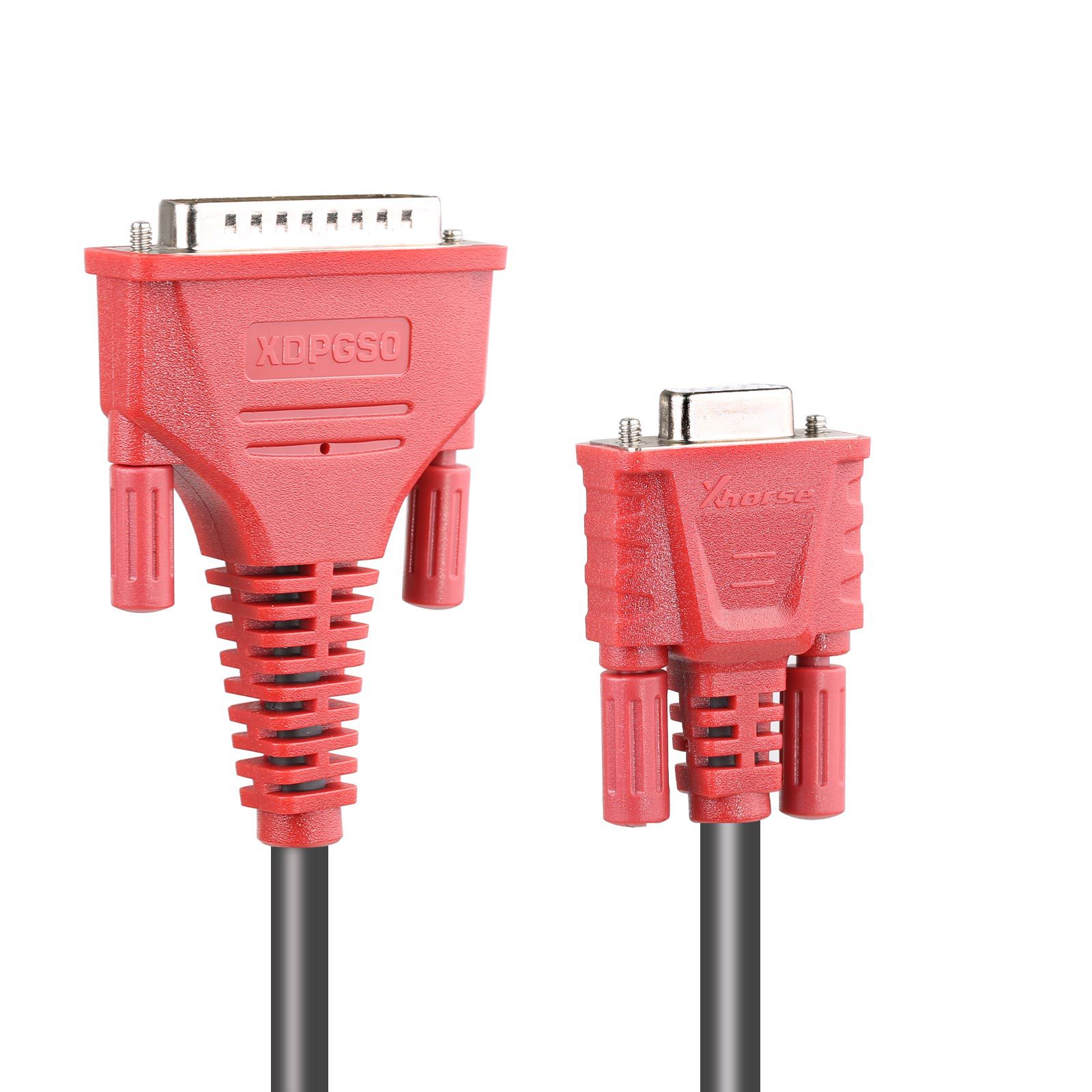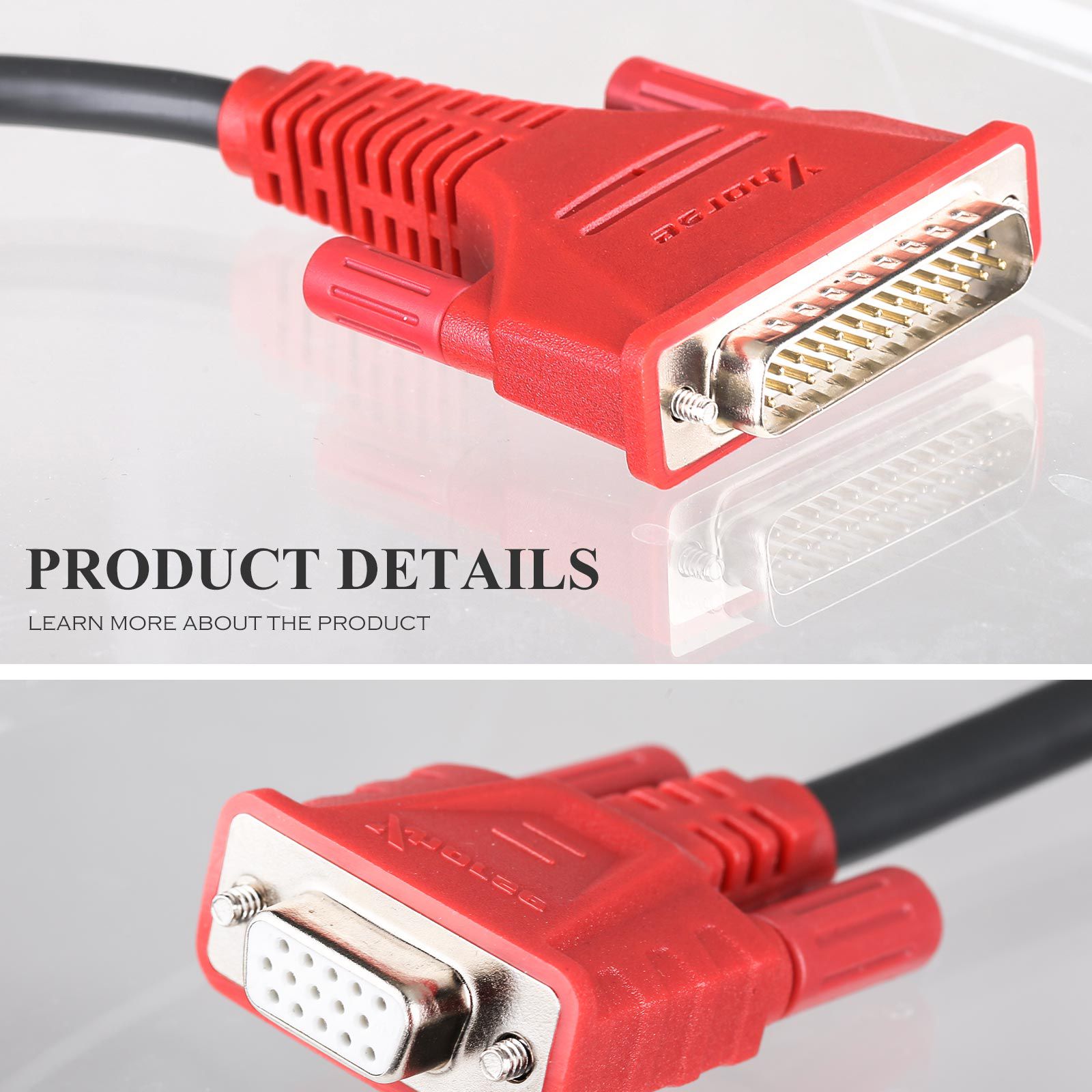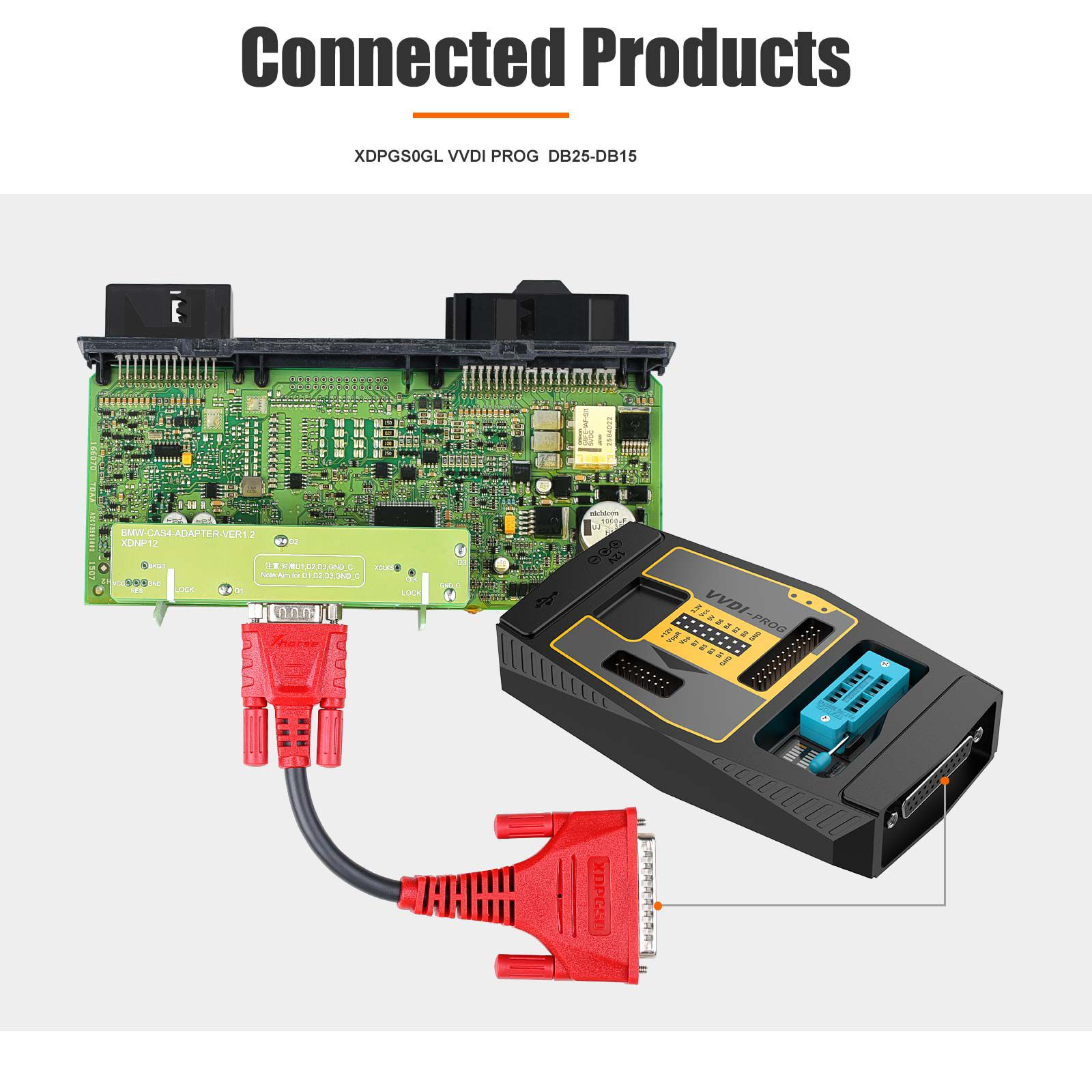 Xhorse XDPGSOGL DB25 DB15 Conector Cable work with VVDI Prog and Solder-free Adapters
Xhorse XDPGSOGL DB25 DB15 Conector Cable work with VVDI ProgConnect with key tool plus solder-free adapters, like: XDNP11 BMW CAS3, XDNP12 BMW CAS4, DELPHI,J518 Adapter
Shipping:

Free Shipping

Airmail Post


Estimated delivery time: 7-45 working days.

See details»

Returns:

Return for refund within 7 days,buyer pays return shipping.

Read details »

Support:
Product Details

Product's Reviews
Xhorse XDPGSOGL DB25 DB15 Conector Cable work with VVDI Prog and Solder-Free Adapters
Connect with key tool plus solder-free adapters, like: XDNP11 BMW CAS3, XDNP12
BMW
CAS4,
Delphi
, J518 Adapter etc.
Solder-Free Adapters Support List:
XDNP11 CAS3/CAS3+ Adapter for
BMW
XDNP12 CAS4/CAS4+ Solder Free Adapter for
BMW
XDNP18 Solder-Free Adapter for BMW FRM
XDNP13 DB9 Cable for
Benz
EIS/EZS Adapters
XDNP14 DB15-DB25 EWS4 Solder-Free Adapter for BMW
XDNP15 DB15-PS2 Adapter for Renew Adapters
XDNP16 Adapters Solder-free for Landrover KVM
XDNP54 Adapter for
HONDA
Civic
XDNP57 Adapter for
HONDA
VEZEL
XDNP19 for
MB
91F-FOR
HONDA
-FIT-H
XDNP20 for HONDA-FIT-L DASHBOARD ADAPTER
XDNP17 Solder-free Adapters for
Porsche
XDNP21 for SONATA DASHBOARD ADAPTER
XDNP25 for KIA K3 DASHBOARD ADAPTER
XDNP26 for KIA K5 DASHBOARD ADAPTER
XDNP27 for
VOLVO
KVM
XDNP28 for
VOLVO
CEM 1 Adapter
XDNP29 for
VOLVO
CEM 2 Adapter
XDNP48 Solder Free Adapter for
Delphi
XDNP45 Solder-Free Adapter for
Audi
J518
Audi
BCM2 Solder Free Adapter Set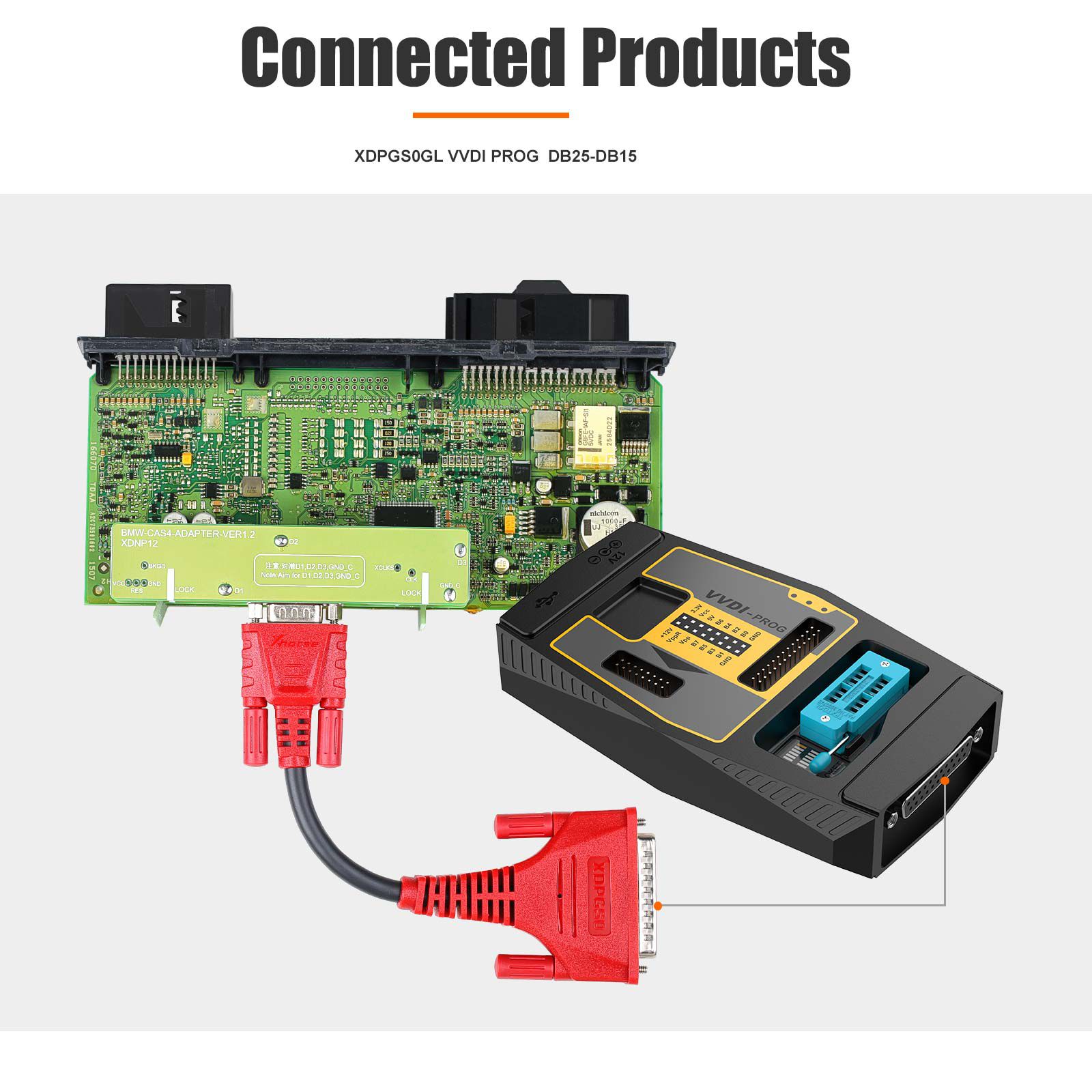 V5.0.9 VVDI Prog Update (2021-12-1)
+ Add J518(2010)(0L01Y)(ADAPTER), J518(1L59W/3L40K)(ADAPTER) options in <4-IMMOBILIZER>->
+ Add CAS3+-0L15Y(ADAPTER), CAS3+-0M23S(ADAPTER), CAS3-0L01Y(ADAPTER), CAS3-2K79X(ADAPTER), CAS4-1L15Y(ADAPTER), CAS4-1N35H-BACKUP(ADAPTER), CAS4-1N35H-FORCE-UL(ADAPTER), CAS4-1N35H-R/W/UL(ADAPTER), CAS4-5M48H-BACKUP(ADAPTER), CAS4-5M48H-FORCE-UL(ADAPTER), CAS4-5M48H-R/W/UL(ADAPTER), options in <4-IMMOBILIZER>->
+Add 48-IMMO(ADAPTER) option in <4-IMMOBILIZER>->
+ Add BCM-1L15Y(ADAPTER), BCM-1N35H-BACKUP(ADAPTER), BCM-1N35H-FORCE-UL(ADAPTER), BCM-1N35H-R/W/UL(ADAPTER), BCM-2M25J-BACKUP(ADAPTER), BCM-2M25J-FORCE-UL(ADAPTER), BCM-2M25J-R/W/UL(ADAPTER), BCM-5M48H-BACKUP(ADAPTER), BCM-5M48H-FORCE-UL(ADAPTER), BCM-5M48H-R/W/UL(ADAPTER), options in <4-IMMOBILIZER>->
+ Add CEM V50(2008)(MC9S12XDT512), CEM(R5F64524)((ADAPTER), CEM(R5F64525)(ADAPTER),
CEM1(R5F64524)((ADAPTER), CEM1(R5F64525)(ADAPTER), KVM(ADAPTER), options in <4-IMMOBILIZER>->
+Add FIT_H(MB91F061BS)(ADAPTER), FIT_L(
MB
91F061BS)(ADAPTER) options in <5-DASHBOARD>->
+Add SONATA(
MB
91F062BS)(ADAPTER) option in <5-DASHBOARD>->
+Add K3(MB91F067BS)(ADAPTER), K5(MB91F061BS)(ADAPTER) options in <5-DASHBOARD>->
+ Add FRM-E-SERIES(ADAPTER), FRM-E-SERIES_REPAIR(ADAPTER) options in <8-OTHER>->
+ Add RFA_SEC(9S12XEQ384)(ADAPTER), RFA_SEC(9S12XET256)(ADAPTER) options in <8-OTHER>->
Package List:
1pc x
Xhorse
XDPGSOGL DB15 DB25 Conector Cable