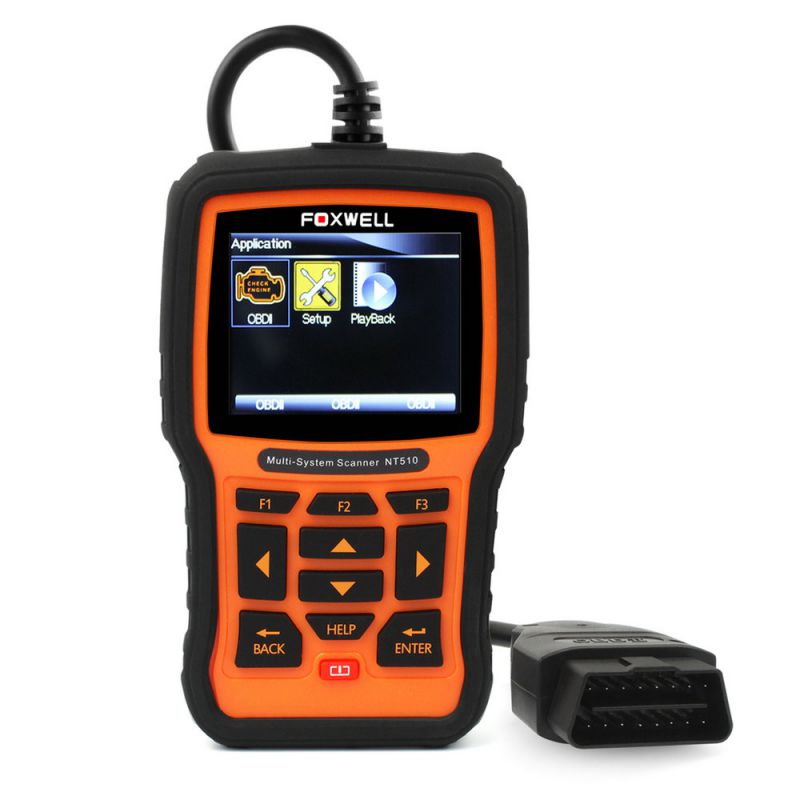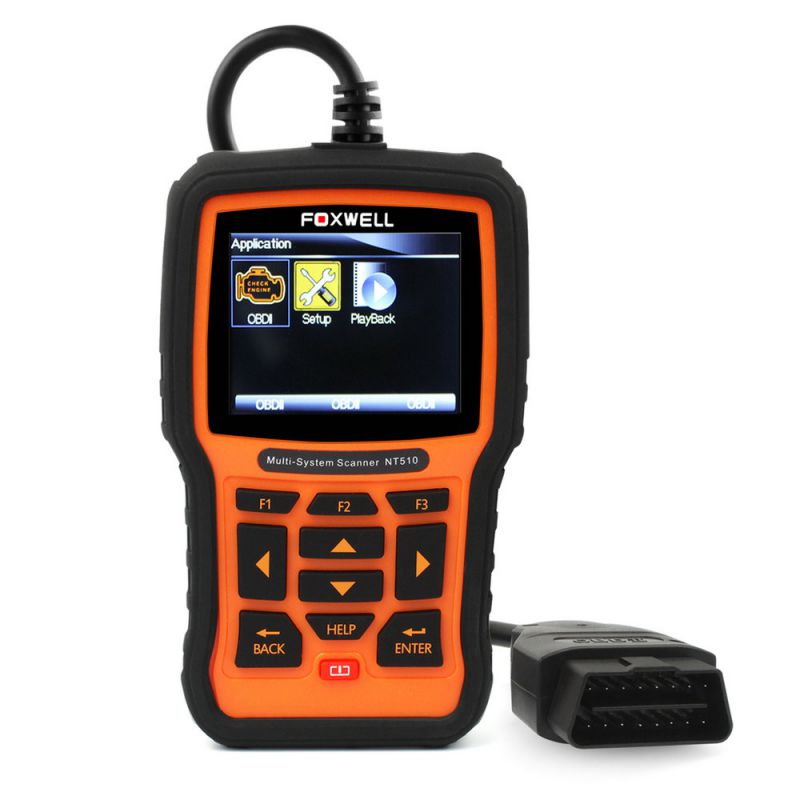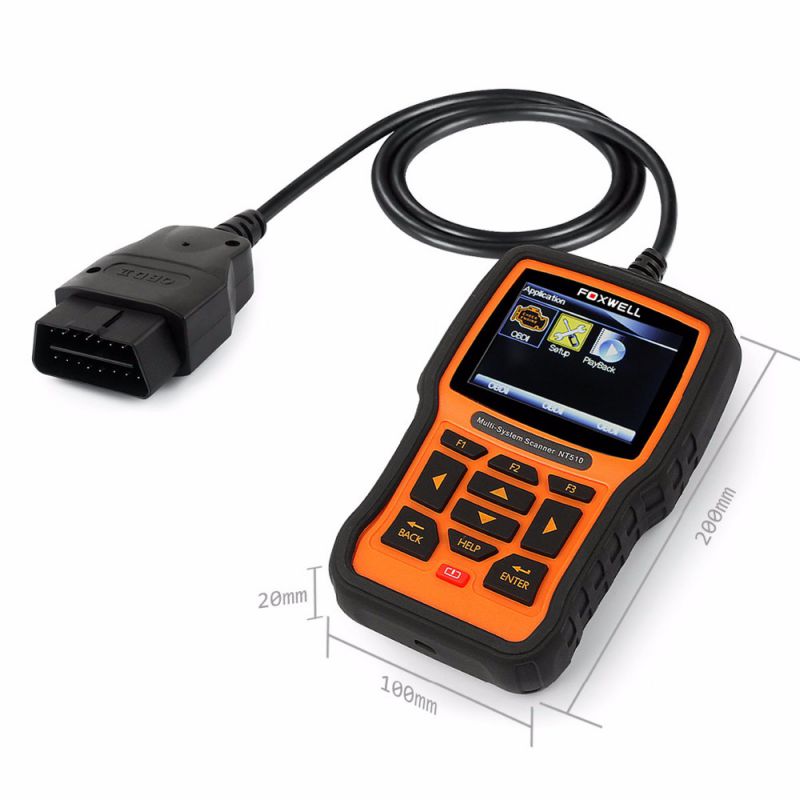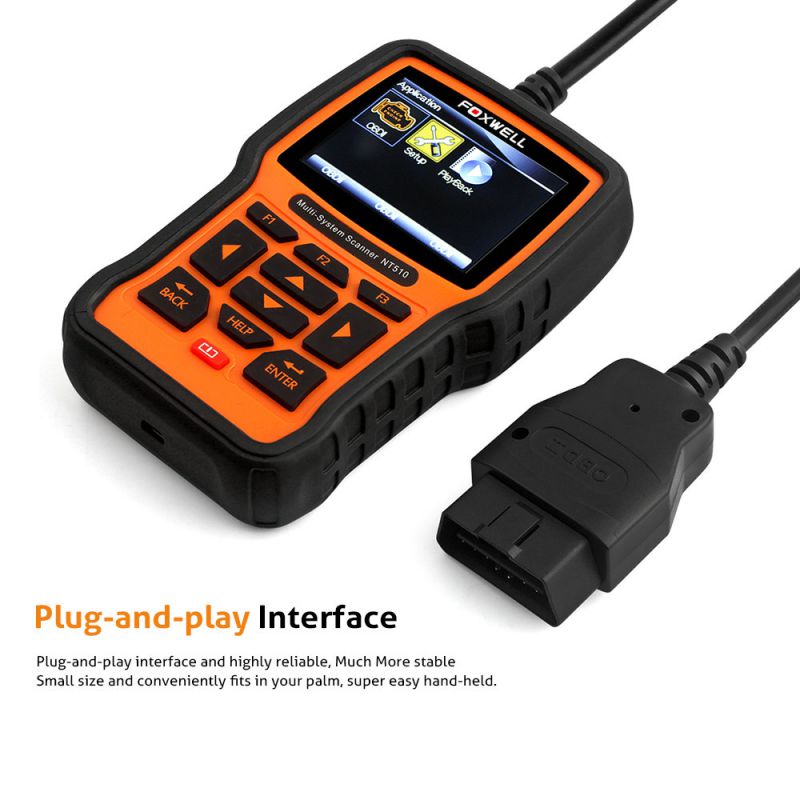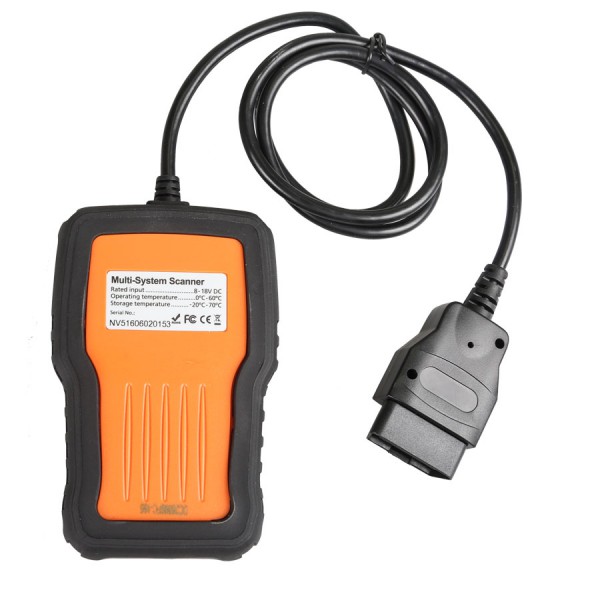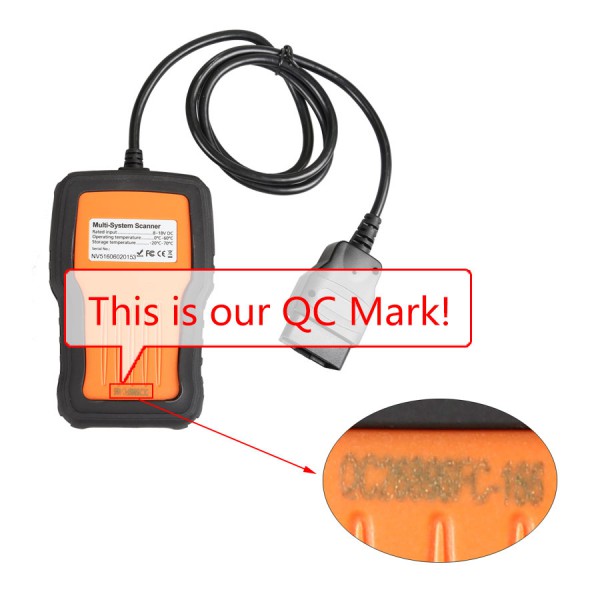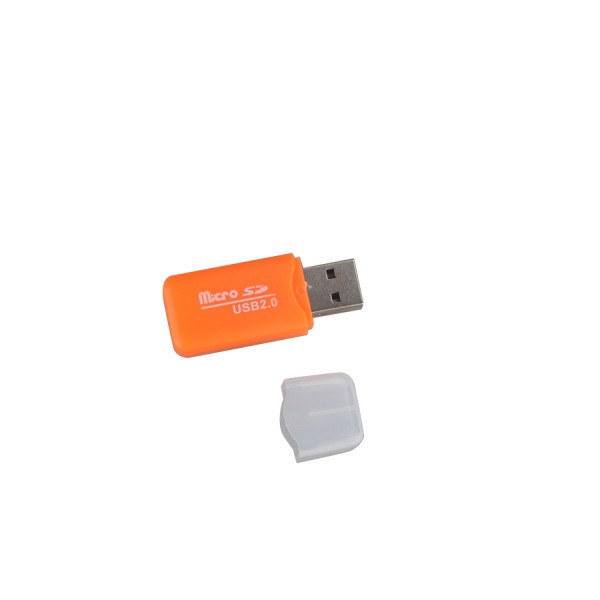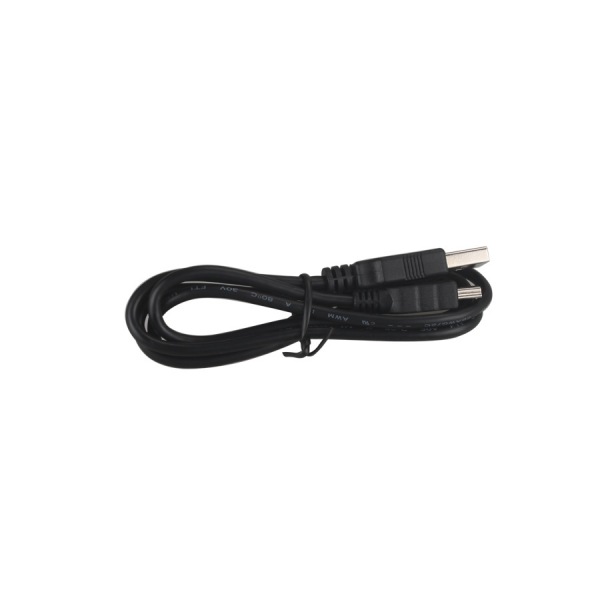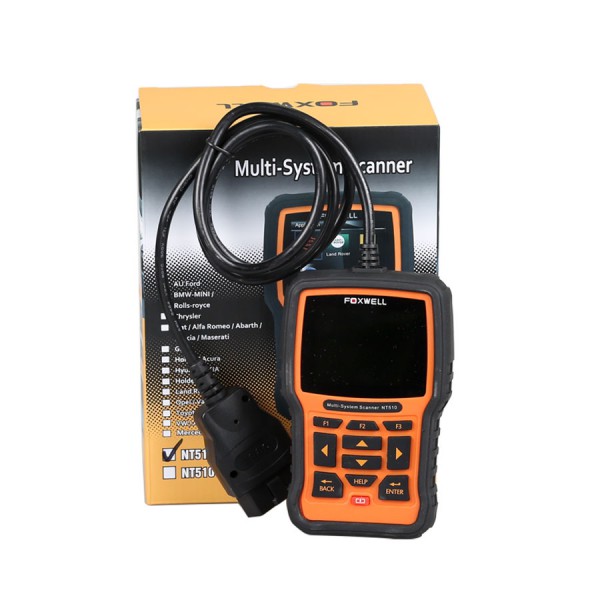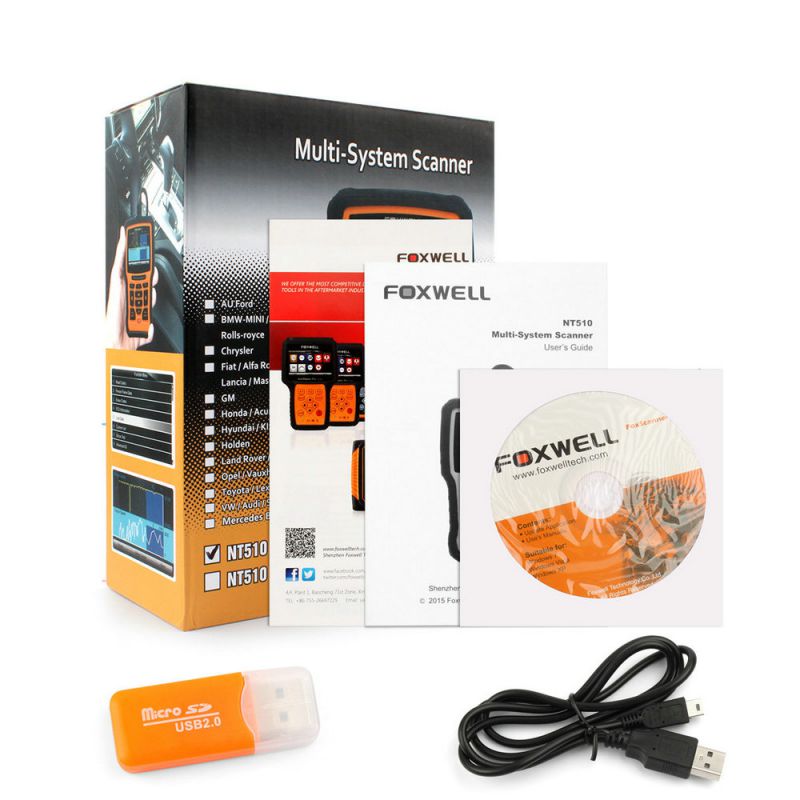 Foxwell NT510 Multi-System Scanner Support Multi-Languages
Foxwell NT510 Multi-System Scanner with One Car Brand Software+OBD 1. Have 18 months software free upgrade,one year quality guarantee.2. Can actuate componetents, run system tests, program control modules
Price:

US$226.00

/

piece
Discount Price:
Version:
Shipping:

Express Shipping Service


Estimated delivery time: 3-15 Days.

See details »

Returns:

Return for refund within 7 days,buyer pays return shipping.

Read details »

Support:
Product Details

Product's Reviews
Foxwell NT510 Multi-System Scanner
Foxwell NT510 is the most cost-effective professional scan tool for enthusiasts, small garages, independent repairs, specialized garages and technicians by delivering OE-level diagnosis on all the electronic systems. It does not only include basic functions such as codes and live data, but also is capable of advanced functions such as actuation, adaptation and programming. In addition, it lets you to access the most commonly required service features such as oil service light reset, throttle body adjustment, DPF regeneration and much more. Delicately developed by the most distinguished experts of this industry, NT510 Multi-System Scanner is the most cost-effective professional scan tool of the industry. It is a unique tool that delivers genuine coverage, depth and value for different car MANufacturers.

Foxwell NT510 will be shipped with one car software and OBDII package, and users are allowed to buy extra car software(each software cost 100usd) when necessary(up to five car software). Technicians will just have to pay for what they really need, which will greatly reduce their costs.
Available brands are Chrysler,GM, Honda, Accura, Kia, Toyota,Lexus, Sicon, Land Rover, Jaguar, OPEL, Vauxhall, VW, Audi, Seat, Skoda and more.

Notice:
1. It is free update for 18 months,but you need pay 60 usd one year if you want to update after 18 months.
2. Can't support Australian cars
Foxwell NT510 Support Cars list:

1. Chrysler
2. GM
3. Honda, Accura
4. Hyundai,Kia
5. Toyota,Lexus, Sicon
6. Land Rover, Jaguar
7. OPEL, Vauxhall
8. VW, Audi, Seat, Skoda
9. BMW , Mini
10. Fiat
11. American Ford
12. Mazda
13. Maserati
14. Ferrari
15. Aston Martin
16. Volvo
17. Porsche
Fowell NT510 BMW Function List: Read DTC
Erase DTC
Live Data
Physical HW
Freeze Frame
ECU Information
Component Activation
ABS/DSC final check
DMTL Pump,EDK actuator
Access,tank and extraction line
Ativate Bluetooth and emergency.

Click here to know more detail about BMW function list.
Foxwell NT510 Land Rover Function List:
ECU
Info
Read Codes
Erase Codes
Live Data
Active Test
Pump Replacement
Speed Limitation
Injector replacement
Pre-delivery inspection
Fuel system pressure test
Click
here
to know more detail about Land Rover Function list.
Foxwell NT510 Scanner Features and Benefits: * Compatible with both OBDI and OBDII vehicles
* Works on the latest 2014/2015 models
* Gets access to powertrain, chassis and body systems
* Quick Test function to test most vehicle systems
* Reads and clears diagnostic trouble codes and resets MIL
* Requests and records live sensor data
* Provides live data graphing
* Merges graphs for easy and intuitive diagnosis
* Displays freeze frame data
* Retrieves ECU information
* Runs component/system bi-directional tests
* Supports adaptations and control module coding on selected cars
* Supports the most commonly required service features like brake deactivation, service resets, and transmission adaptations
* Upgradable to cover other car makes
* TF memory card for data backup and software update
* As easy as 1-2-3 with large TFT color screen and menu-driven operations
* Ergonomic design and ruggedly built for both shop and road tests
* 18 month free update
Foxwell NT510 Specifications
Display: Backlit,240*320 TFT color display
Operating Temperature: 0 to 60°C (32 to 140°F)
Storage Temperature: -20 to 70°C (-4 to 158°F)
External Power: 8 to 18 V provided via vehicle
Dimensions: 200*100*38MM(L*W*H)
Display:2.8"TFT color screen
Storage Temperature:-20 to 70°C (-4 to 158°F)
Dimensions : 145*94*32MM
Color Box: 530*525*336MM
Foxwell NT510 Functions: Foxwell NT510 shows live vehicle sensors data in text and graph format and allows you to focus on any suspecious or symptom-specific data parameters. It's powerful graphing capability gives you the "real picture" of what's going on in the vehicle. You can view 2 parameter graphs simultaneously and merge them into one coordinate. So you can easily see how they affect each other, providing you with the most comprehensive and functional look at live data possible.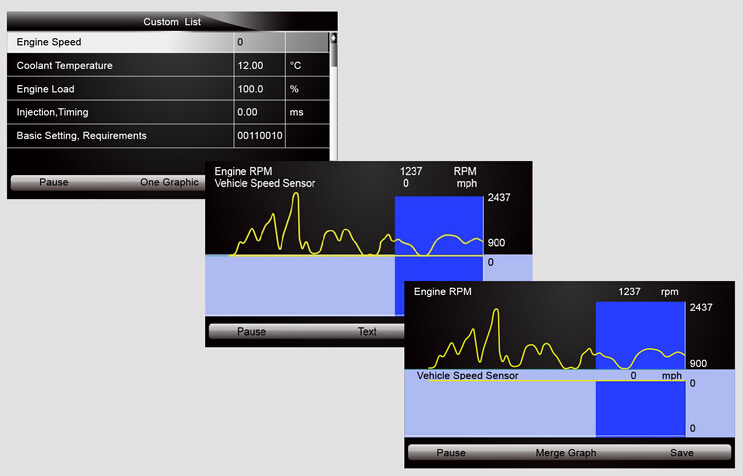 Foxwell NT510 diagnostic tool cannot only read your codes, but it can also actuate components, run system tests, program control modules. Reading the trouble codes from your vehicle is easy, but without live data, bi-directional controls and other special functions, you may not have enough information to get the problem fixed right. It allows you to use the scan tool temporarily activate or control a system or component. With NT510, the check of electronic components such as switches, sensors, relay and actuators is made a simple task, saving your time and labor costs. It gives you the ability to flash a control unit with ne program data. Provided that a module can be re-coded, NT510 allows for the coding and programming of a replacement control module or changing previously stored incorrect coding as expensive factory tools do.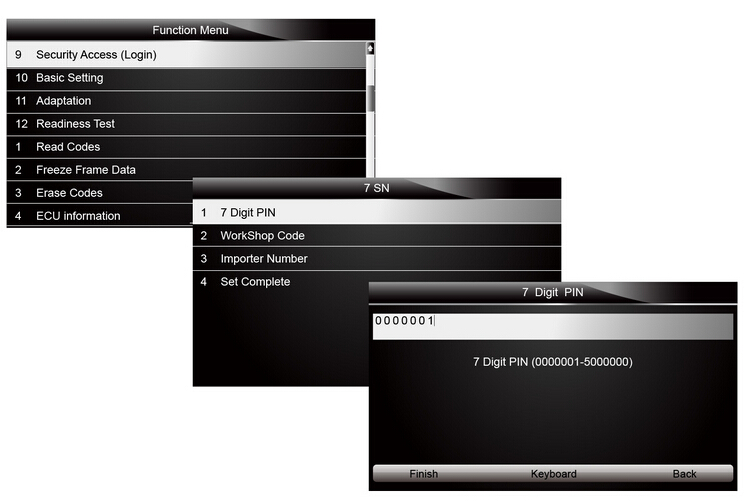 In addition, it has access to the most commonly required service features like brake deactivation, adaptation and service resets.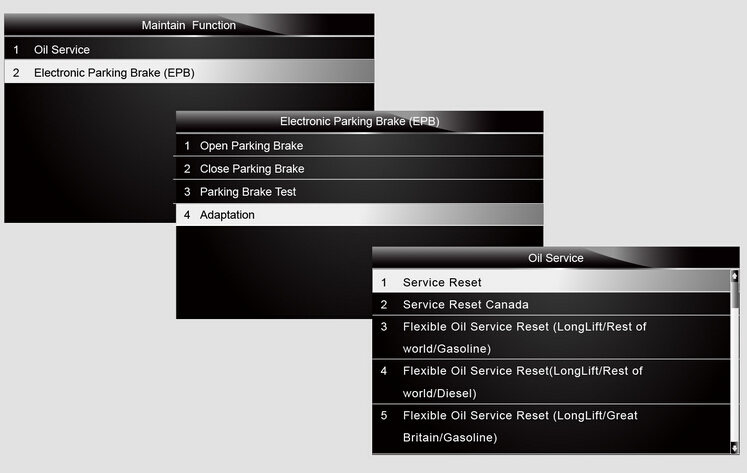 Foxwell NT510 Update Process:
To update your scanner, please follow the three steps as below:
Step1:
Obtain an FOXWELL ID.(open below website to show detail )
http://www.foxwelltech.com/support/item-216.html
Step2:
Register the product with the product serial number and product password.(open below website to show detail )
http://www.foxwelltech.com/support/item-217.html
Step3:
Update the product by the update application FoxScanner.
1. There are two ways to download the update PC application.
a. Visit our site www.foxwelltech.com and go the Product page. Find your product model and click it to view the product profile. Select Download tab to download the PC application file.
b. Log in at www.foxwelltech.com , go to your Member Center and select Registered Product. Click Software Details. You will find the link right on the top of the softwares.
2. Unzip the application file. Follow instructions on computer screen to install the application and driver.
3. Double click the desktop icon to launch the application.
4. Remove the TF card from the scanner, put it into the card reader and plug the reader into the computer. The TF card is on the left side of scanner.
5. Log in with your Foxwell ID and password.
6. Foxscanner will automatically recognize the serial number and display all available applications, please read it carefully before update. Please note that you are allowed to select and install any one of the vehicle software from the available update list free of charge and in future you are allowed to install updates of the selected brand only.
In case you want to install any other vehicle software, please contact us or sign in your member center to place an order of buying extra software.
7. Click the check box(es) in front of the software you wish to update and then click the Update button to download.
8. When Update button is clicked, it begins to download. And you can check the Current Status. If the Current Status shows Downloading, please do not close the update application. Please do not close Foxscanner until it shows Update Done.
9. Please click Software
MAN
agement to review all the updated software.
10. To uninstall some software, please select them and click the Uninstall button.
More detail information about Foxwell NT510 Update,pls read Foxwell NT510 updata guide
MAN
ual at the "
Related Download Files
"
The easy yet elegant design of this scanner was developed by technicians for technicians.Clearly arranged keypad,menu-driven operation,shortcuts and impressive 2.8" color display together make the scanner extremely easy to use.
Foxwelll NT510 is built to last. It is constructed to resist impact and damage in the tough workshop environment.A rubberized sleeve protects your investment.The secure fit,extra corner padding and screen protector ensure your scan tool will be around for a long time.
Foxwell NT510 Customers feedback:
Now, i have read and cleared error codes on the air bag, central locking and reset air bag and service interval lights.
Very easy to use it; i mean, follow the screen instruction, and all will be done!
Here i did an easy screenshot for anyone in need.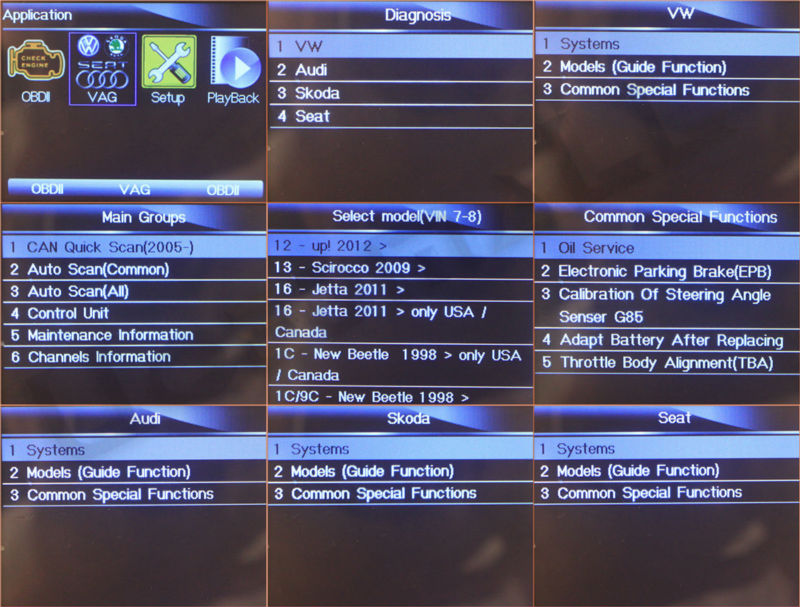 I have to say it's worth every penny. Faster shipping would be better you know.
NT510 scanner CAN be used for a 1997/98
VW
passat estate tdi to to find faults on the air bag system, central locking and reset air bag and service interval lights.
The reg is R679 FKN
2011
GM
Sierra 2500 HD
It will read the TMPS sensors and show if they are active but they do not relearn the location of the sensor to the vehicle.
Also as far as a key FOB all it does is check the signal strength of the key FOB, does nothing for the RE-programming aspect.
CAN be used for bleeding the brakes & for actuation of the
ABS
pump, and also used to code a new battery.
CAN read live transmission fluid temperature for
Audi
, VW
CAN do
DPF
regeneration on Honda 2011 dtec
CAN do F-250 xlt superduty
CAN do
OBD2
, CAN,
TPMS
, and SRS of 5.4L v8
CANNOT handle all programming on Audi A3 8p 2009, like add footwell lights as well as electrical diagnostics etc; but can do
this on other models for Audi 2009 comes without this system
Foxwell NT510 Customers Reviews:
kelvin pinney on: This thing is freakin' awesome on the VW/Audi cars! The number of things it can check and adjust is pretty amazing.
It's easy to use, and you really don't need an instruction manual. I frankly expected less, but waspleasantly surprised by a very comprehensive menu.
spumcq: Bought this to change the rear brakes on my 2009 VW Tiguan - Worked perfectly - relates the EPB and had the brakes
job done in no time. Added bonus that it can read all the VW codes.
jay-skee: I bought this scan tool to access the ABS system on my 2003 VW Jetta. I love this tool! I keep it in the car with me so
i can demonstrate and suggest to others to buy one as well. I am totally amazed and how in depth this scanner can read and of all
the extra features it can access in the VAG system. This is a MUST buy for anyone who owns a VW or Audi!
Kris Severson: Great code reader and very easy to use. Works good on my 02 Beetle
John Rico: Works great on an E9x BMW! Automatically detects car model and scans all the modules for trouble codes. Allows
controlling service interval resets and manually triggering many components (individual lights,windows, brake caliper opening).
This reads the BMW codes which are way beyond standard OBD-II codes.
Joe:Foxwell NT510: It worked great on my 2006 Honda Civic EX 1.8L, Manual Trans.
Ping:Foxwell NT510 can reset throttle and transmission adaptations on BMW E90.
Here are a few opinions/comments to the Foxwell NT510.
1. When I last checked and actually added the
VAG
module to my Foxwell nt510. the modules were $70 each, if you did not actually purchase
an additional manufacturer module
2. I have verified all of the listed things on actual vehicles.Have access to many makes and models.
3. Foxwell has been adding features quickly to this tool, many updates with added features, so it does seem to supported reasonably well.
4. I do think this is a very good option to have in your toolbox. While tools like INPA and BMW Scanner 1.4.0 are very useful for the E46 or similar
models, I also find that you sometimes need multiple tools to compare error codes and some provide more data than others.
5. The problem with some of the more advanced features is you may need to actually "code" or "program" modules in some way, so I have limited my use to only doing the things that needed to be done on vehicles I have run across. It sounds like the OP may work in a shop where they see MANY cars on a daily or weekly basis.
Foxwell NT510 Packing List: 1x NT510 Multi-System Scan Tool
1x User's Guide
1x Memory Card
1x USB Cable
1x CD Software
1x Nylon Carry Pouch