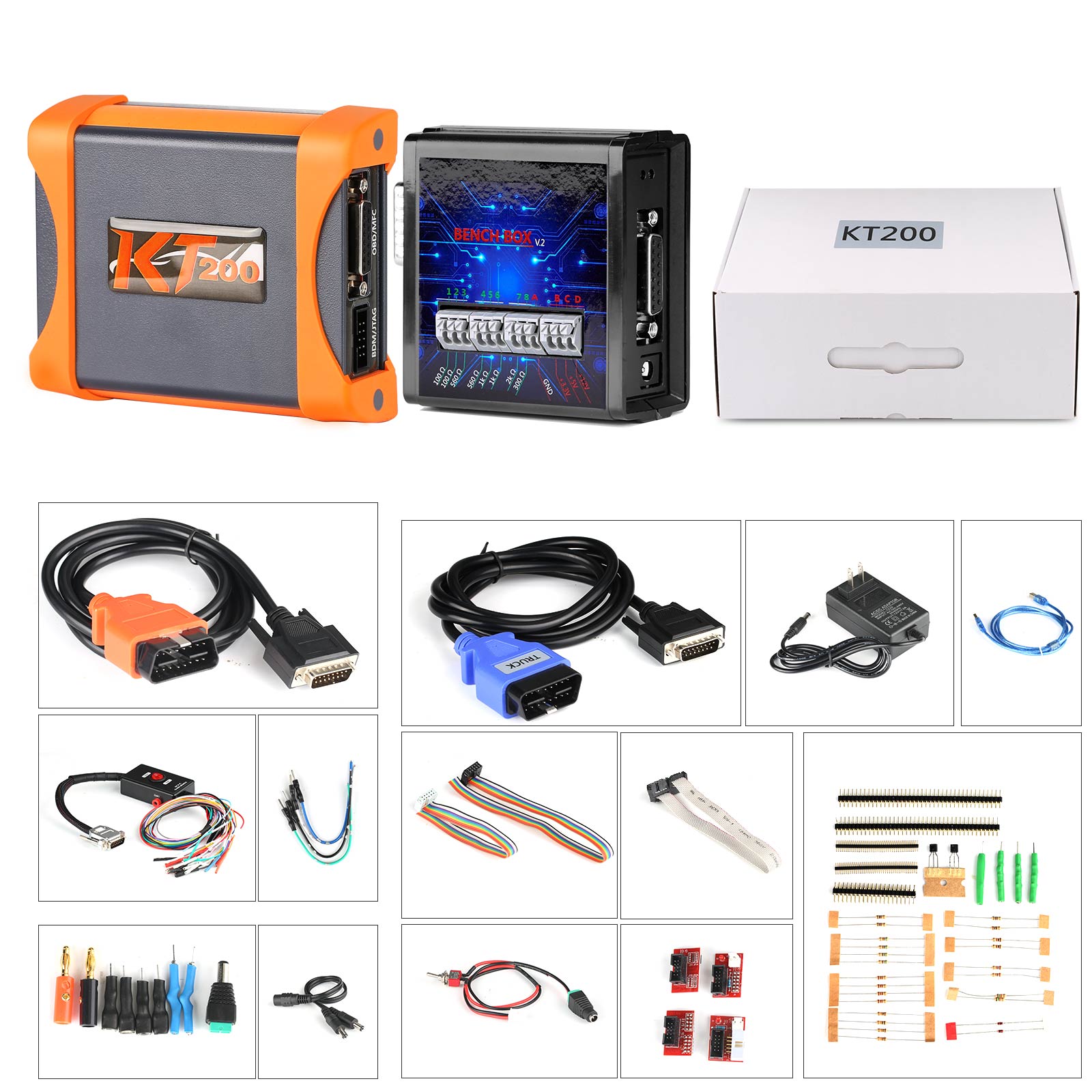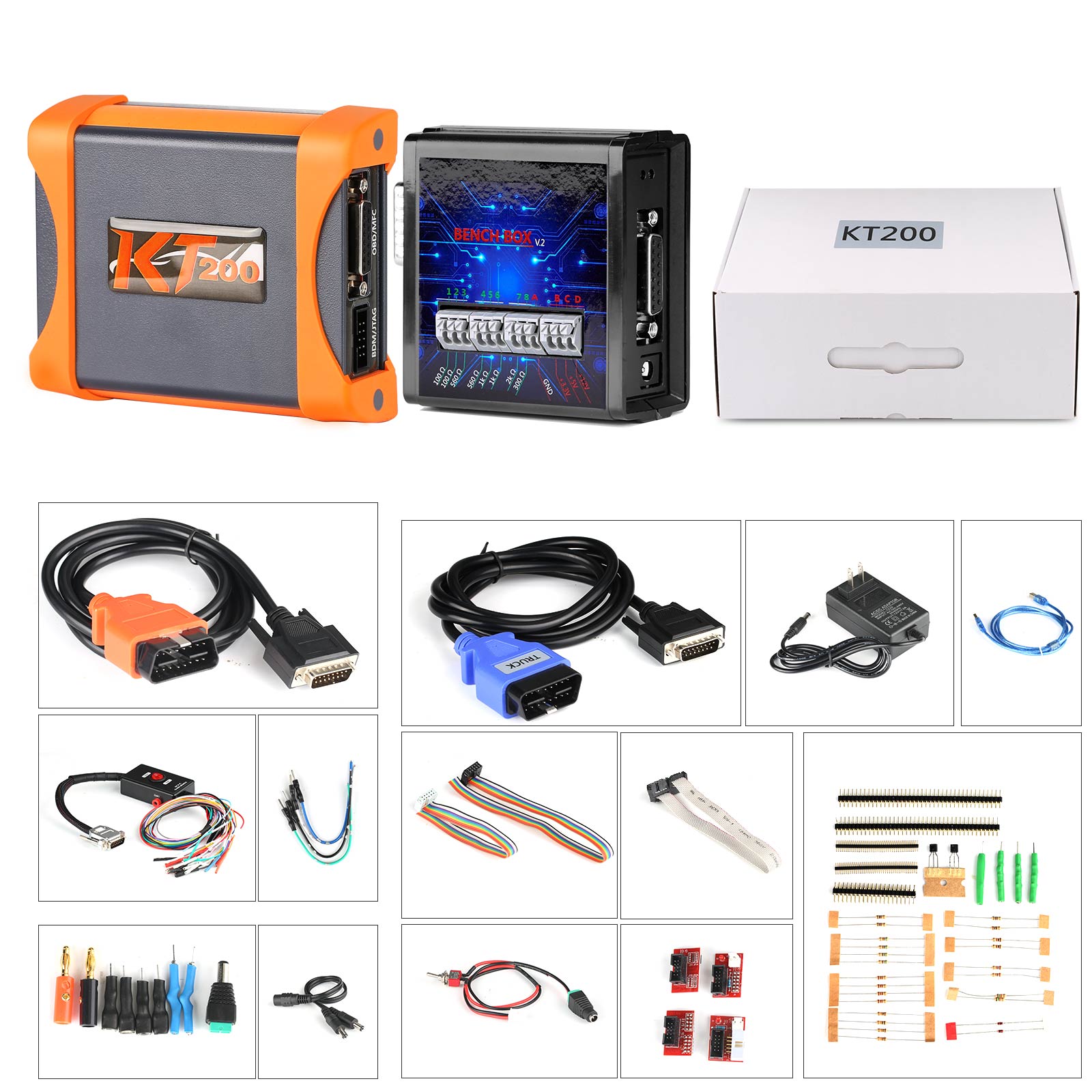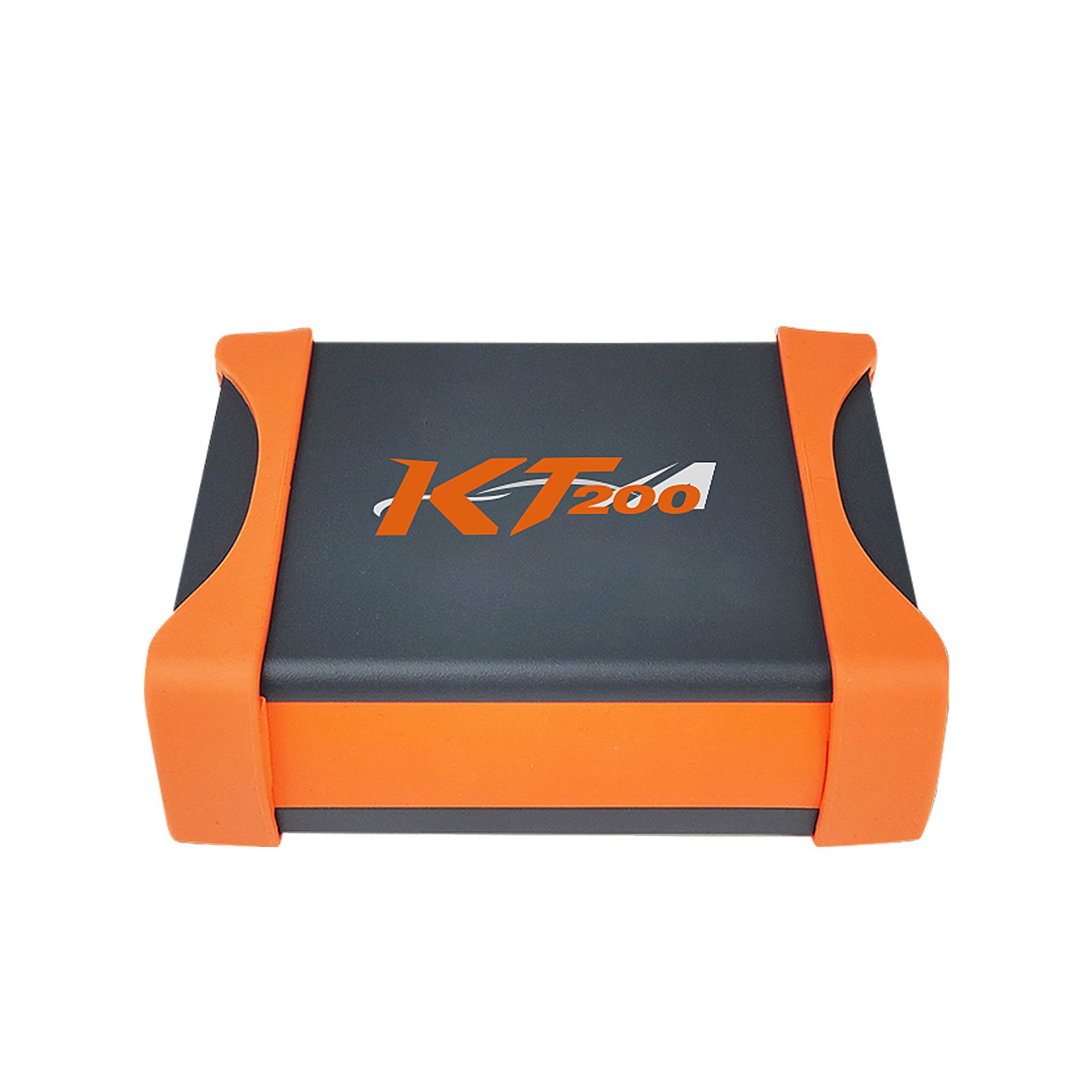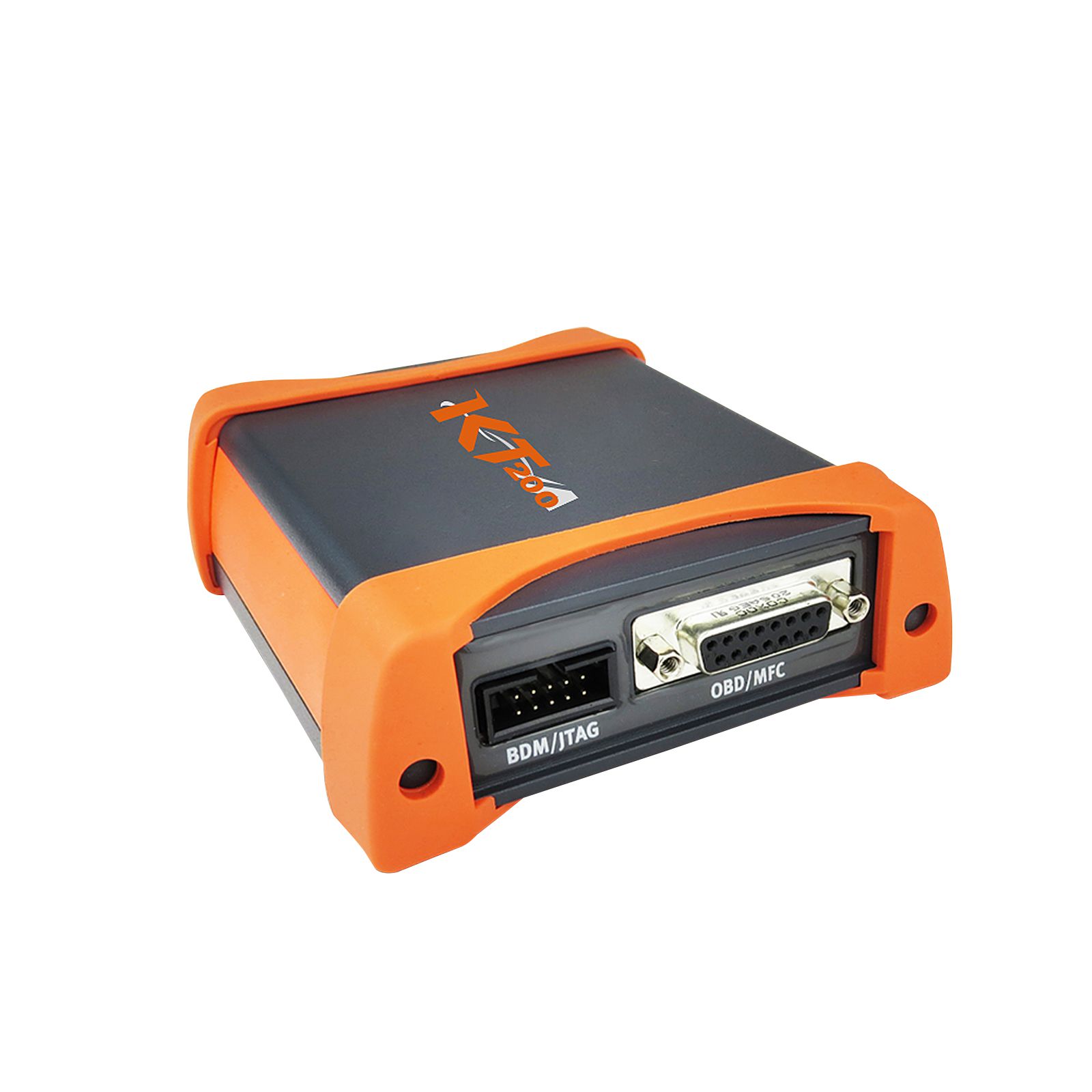 [Basic Promotion Version] KT200 Auto Diagnostic Tool Support ECU Maintenance Chip Tuning DTC Code Removal OBD/BOOT/BDM/JTAG
Auto version KT200Supports Car OBD, Truck OBD, Full System, BDM/JTAG, TOOL BOOT, Bench Mode, TCU Gear modulesSupports Checksum Calculation
Shipping:

Free Shipping

Express Shipping Service


Estimated delivery time: 3-15 Days.

See details »

Returns:

Return for refund within 7 days,buyer pays return shipping.

Read details »

Support:
Product Details

Product's Reviews
KT200 ECU Programmer Auto Version Support ECU Maintenance Chip Tuning DTC Code Removal OBD/BOOT/BDM/JTAG Multiple ProtocolsKT200 has 2 versions:
1.
Auto Version:
Car
OBD
,
Truck
OBD
, Full System, BDM/JTAG, TOOL BOOT, Bench Mode, TCU Gear
This one is auto version,now can pay $250 to get Full Package Configuration Service, just need to provide serial number to our customer service after you pay.
2.
Full configuration version
: Car OBD,
Truck
OBD, Tractor OBD, Boat OBD, Motorbike OBD, Full System, BDM/JTAG , TOOL BOOT, Bench Mode, TCU Gear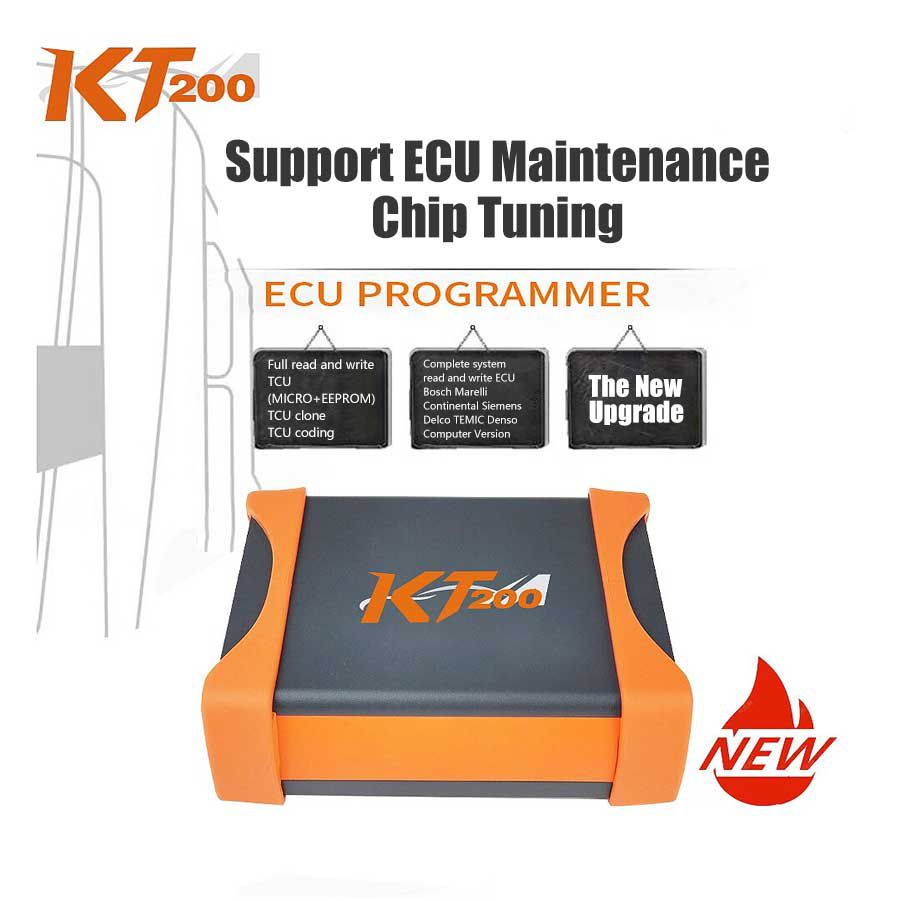 Product Function:
Support OBD/BOOT/BDM/JTAG
Japanese, American and Chinese models
EGR &
DPF
Removal, IMMO OFF, releasing speed limit ,
mileage
correction, Hot start or Cold Start Vmax, and so on.
The list of vehicles is constantly updated, which keeps you at the forefront of the industry.
Support
Volkswagen
Audi
clone(local operation without sending data to manufacturers)
ECU
maintenance, Chip tuning,
DTC
code Removal, professional reading and writing equipment covering 99% of the models in the market.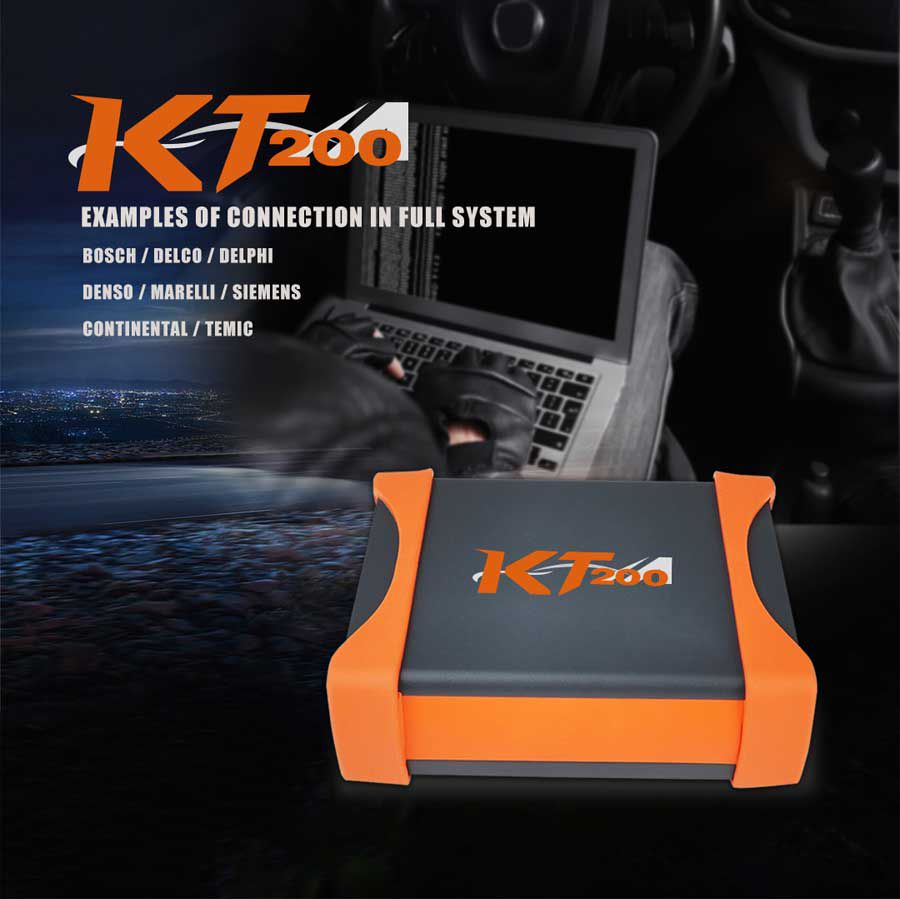 Read and write ECU data, and the data can be used for
ECU
services.

What is the ECU service?
ECU service includes 2 major items:
1. Chip tuning.
Chip tuning is to improve engine performance by modifying the data read out by the equipment. The data is divided into: Stage 1 data, Stage 2 data, and Stage 3 data.
2. ECU maintenance.
ECU maintenance data is to repair software errors in the ECU and some identity data of the ECU by modifying the data read by the device. We provide the following items:
DTC
code Removal


KT200 Auto version includes 7 licenses:
Professional software for reading and programming the control units of car and truck
Additional TCU package available for Automatic Transmissions.
Full Read And Write Via Pin Out in Bench Mode:
BOSCH EDC7
BOSCH EDC16
BOSCH ME9/MED9
Full Read And Write Via Pinout in Bench Mode:
BOSCH MD1
BOSCH MG1
-FREESCALESPC5777
-AURIXTC29x
-STSPC58
Full Read And Write Via Pinout in Bench Mode:
BOSCH MED17/ME17
SIEMEN SPCR2.1
(Unlocking also possible via pinout)
Full System Via Pin Out (Micro/Flash+EEPROM)of ECUs:
BOSCH
CONTINENTAL
DELCO
DENSO
MARELLI
SIEMENS
TEMIC
TEMIC
BDM EJTAG Modes For:
BDM MPC55x
BDM MPC56x
BDM MC32/ZC32
BDM HC12/S12x
JTAG NEXUS MPC/SPC56xx
JTAG NEXUS MPC55xx
JTAG RENESAS
SH7055
SH7058
SH7059
SH7251
SH72543
SH72544
JTAG NEC76F00xx
76F0038AGD
76F0038GD
76F0039AGD
76F0039GD
76F0040GD
76F0070
76F0070
76F0085
BOOT Modes:
-BOOT MODEC16729Fxxx
-BOOT MODE ST K-LINE/RX-TX/CAN
ST10F168
ST10F269
ST10F273
ST10F275
ST10F276
ST10F276
ST10F280
ST10F296
-BOOT Mode Tricore for micro
TC1724
TC1728
TC1738
TC1738
TC1762
TC1766
TC1767
TC1782
TC1791
TC1792
TC1793
TC1793
TC1796
TC1797
-BOOT Mode Renesas
SH7052
SH7054
SH7055
SH7055
SH7058
SH7059
SH7251
SH72543
SH72544
MH7202
MH7203
MH8102F
MH8105F
MH8106F
MH8202
MH8206F
MH8301F
MH8301F
MH8304F
MH8405F
-BOOT BAM System MOTOROLA
SPC5674
SPC5777
-BOOT MODE Fujitsu
-BOOT MODE Hitachi
Additional Package For Automatic Transmission
Full Read And Write TCU(MICRO+
EEPROM
)
TCU CLONING
TCU CODING FUNCTIONS

Package Includes:
1pc x BENCH box,
2pcs x OBD wires,
1pc x pinout line,
4pcs x BOM adapters,
3pcs x Transfer cables,
4pcs x Power wire,
1pc x Set of resistors,
4pcs x Adapter plugs,
5pcs x Power adapters