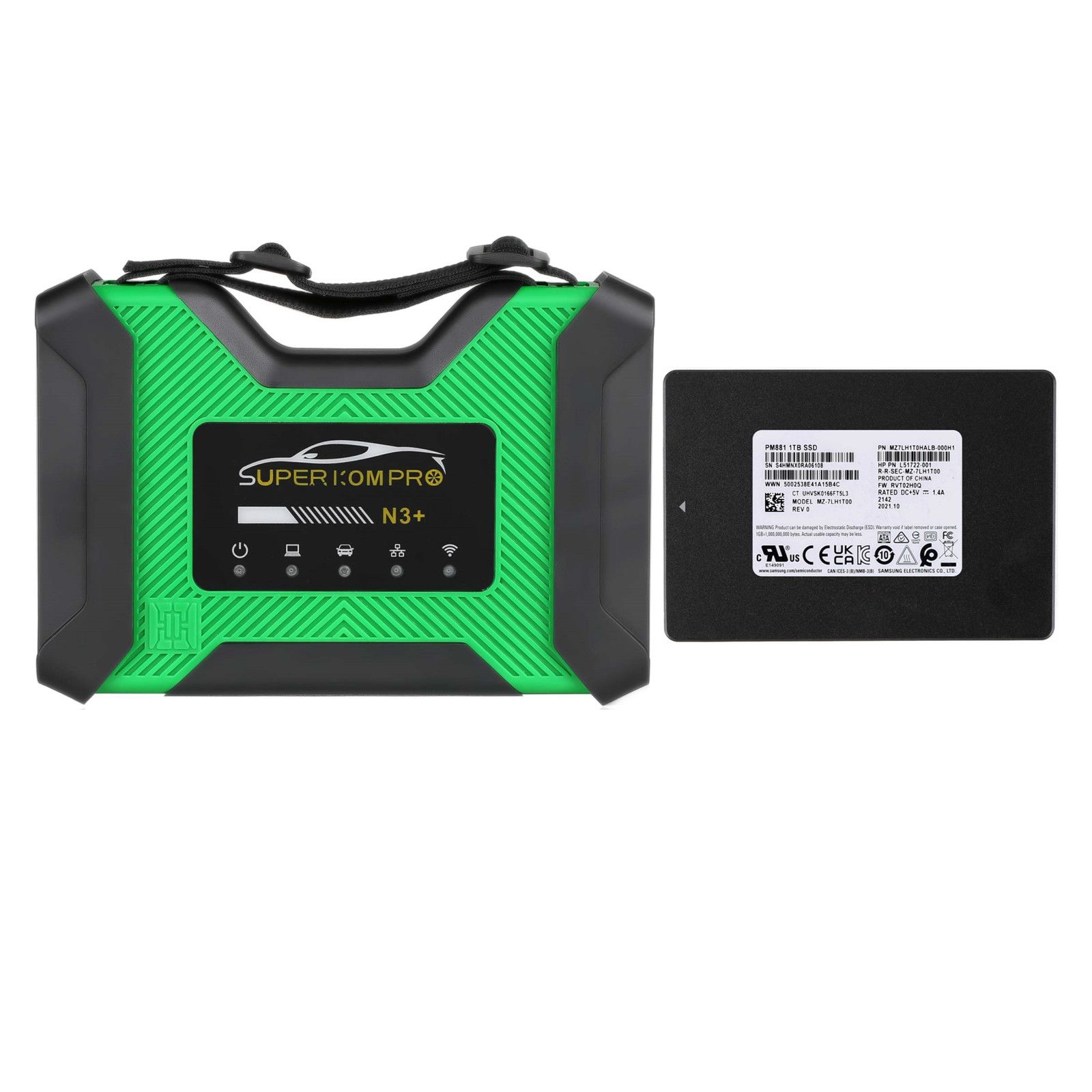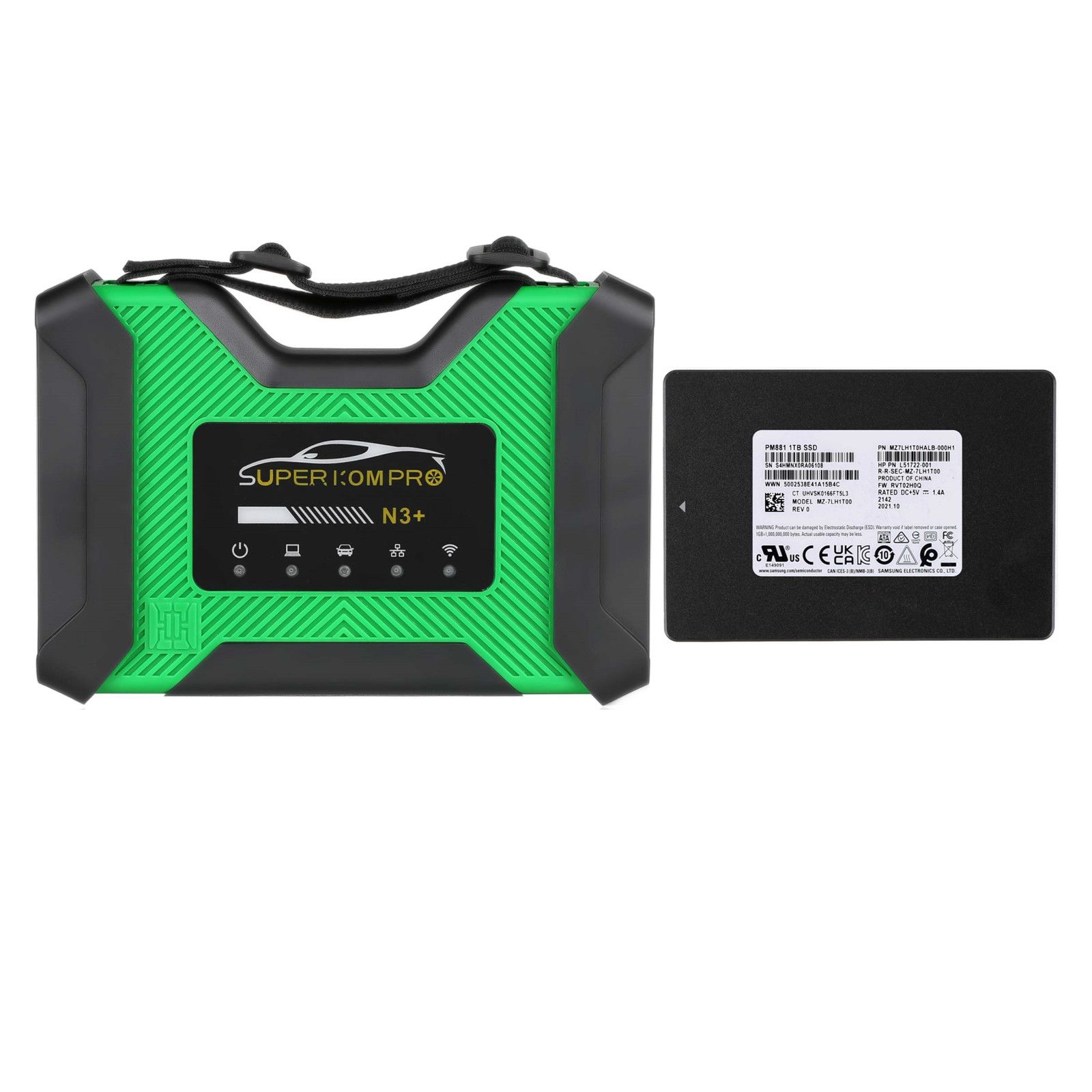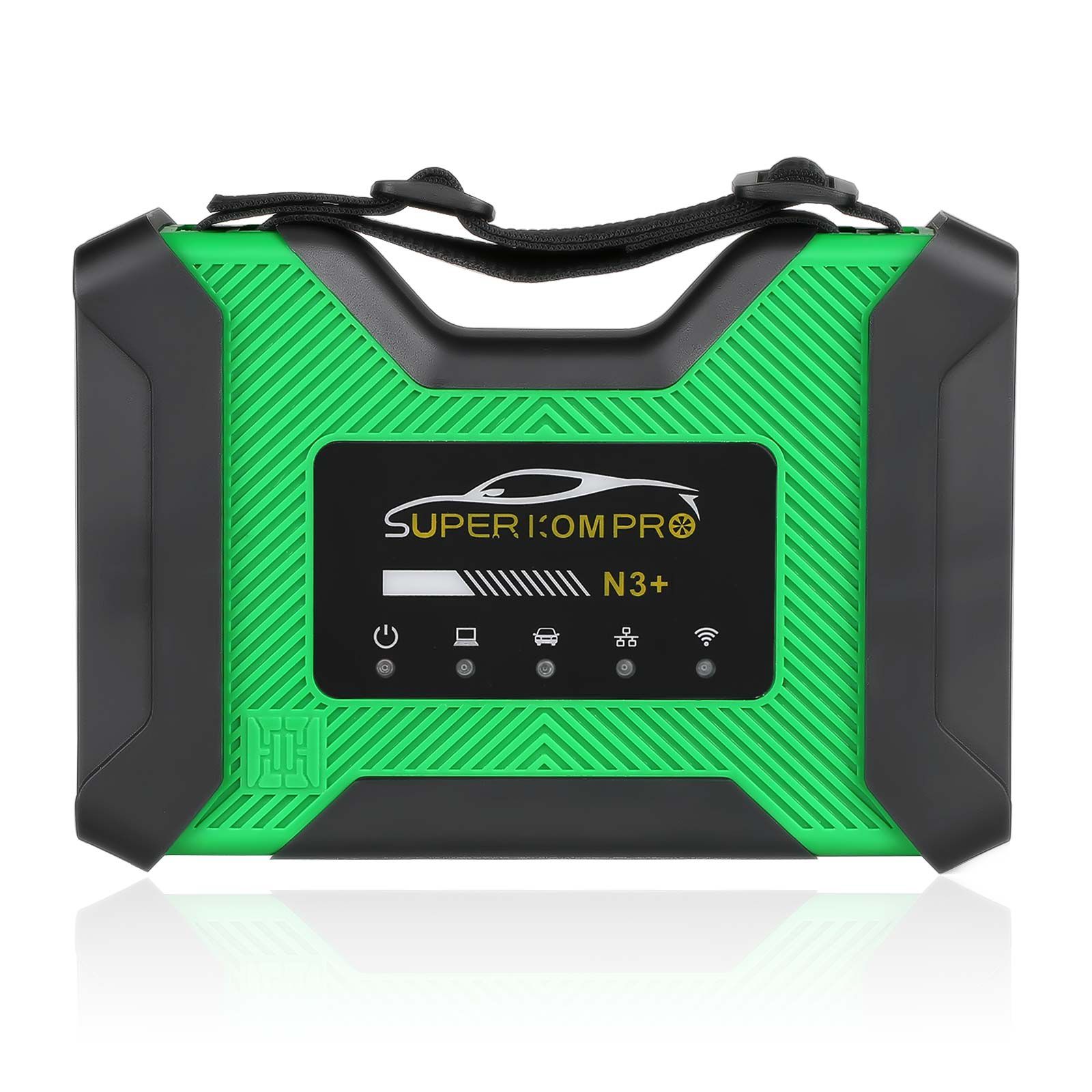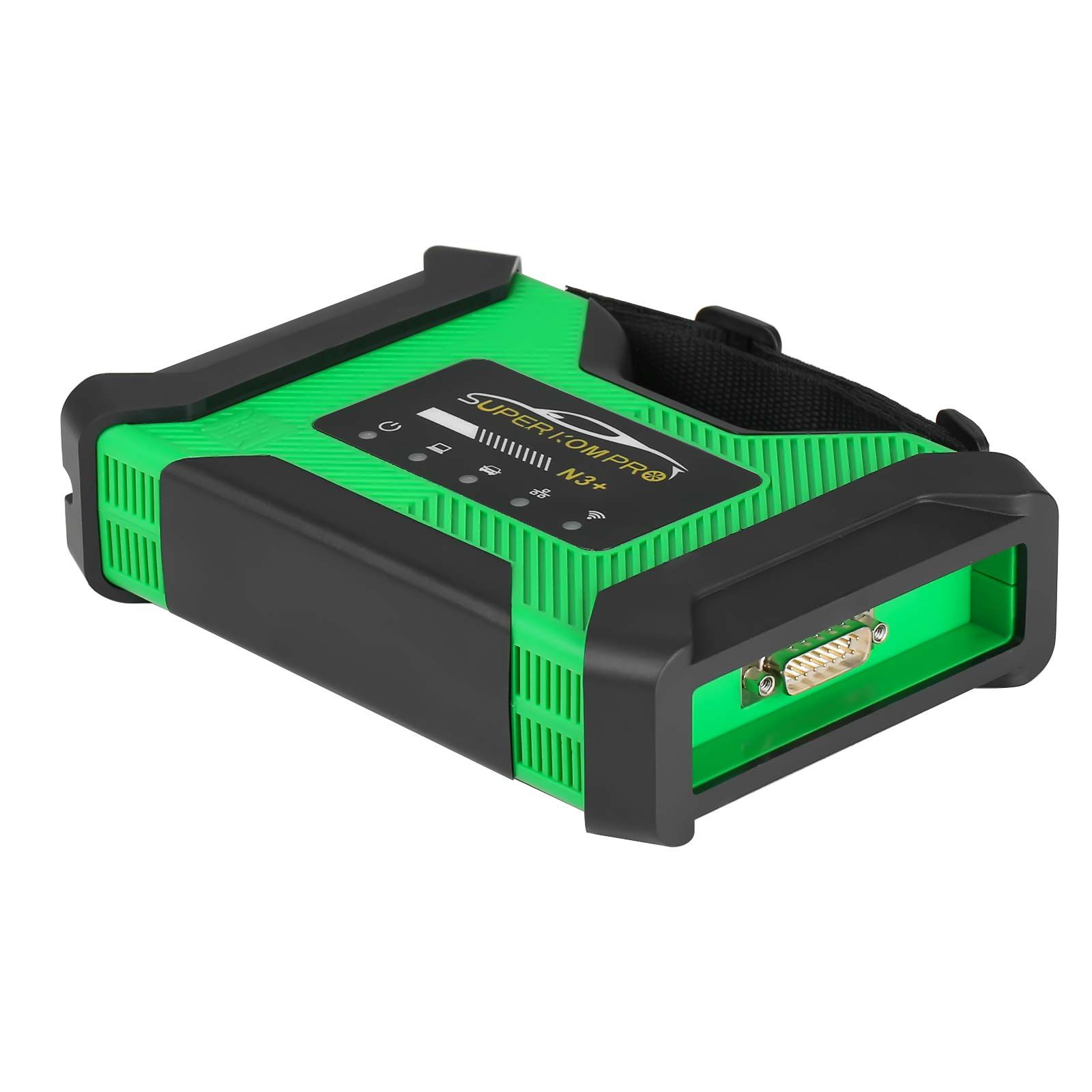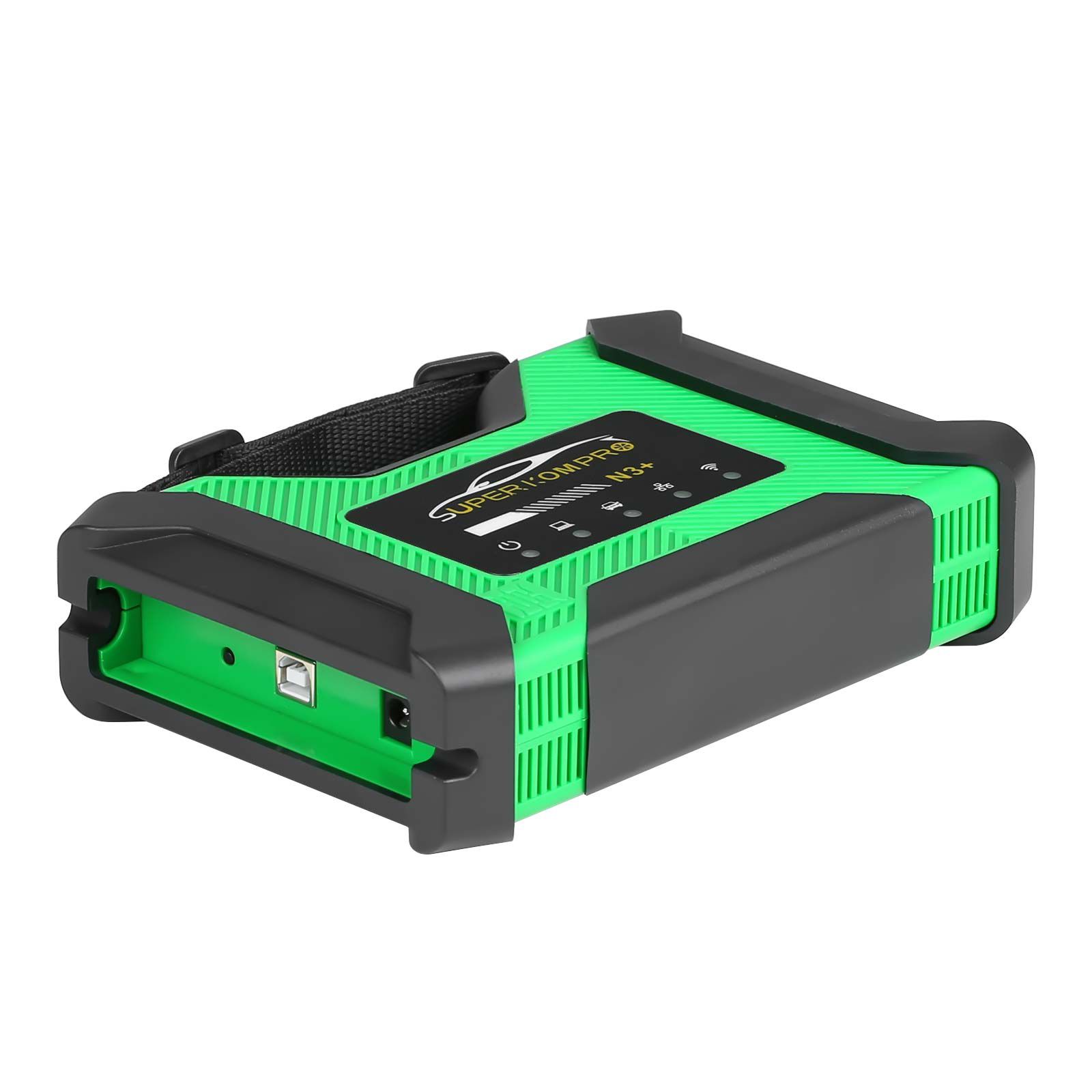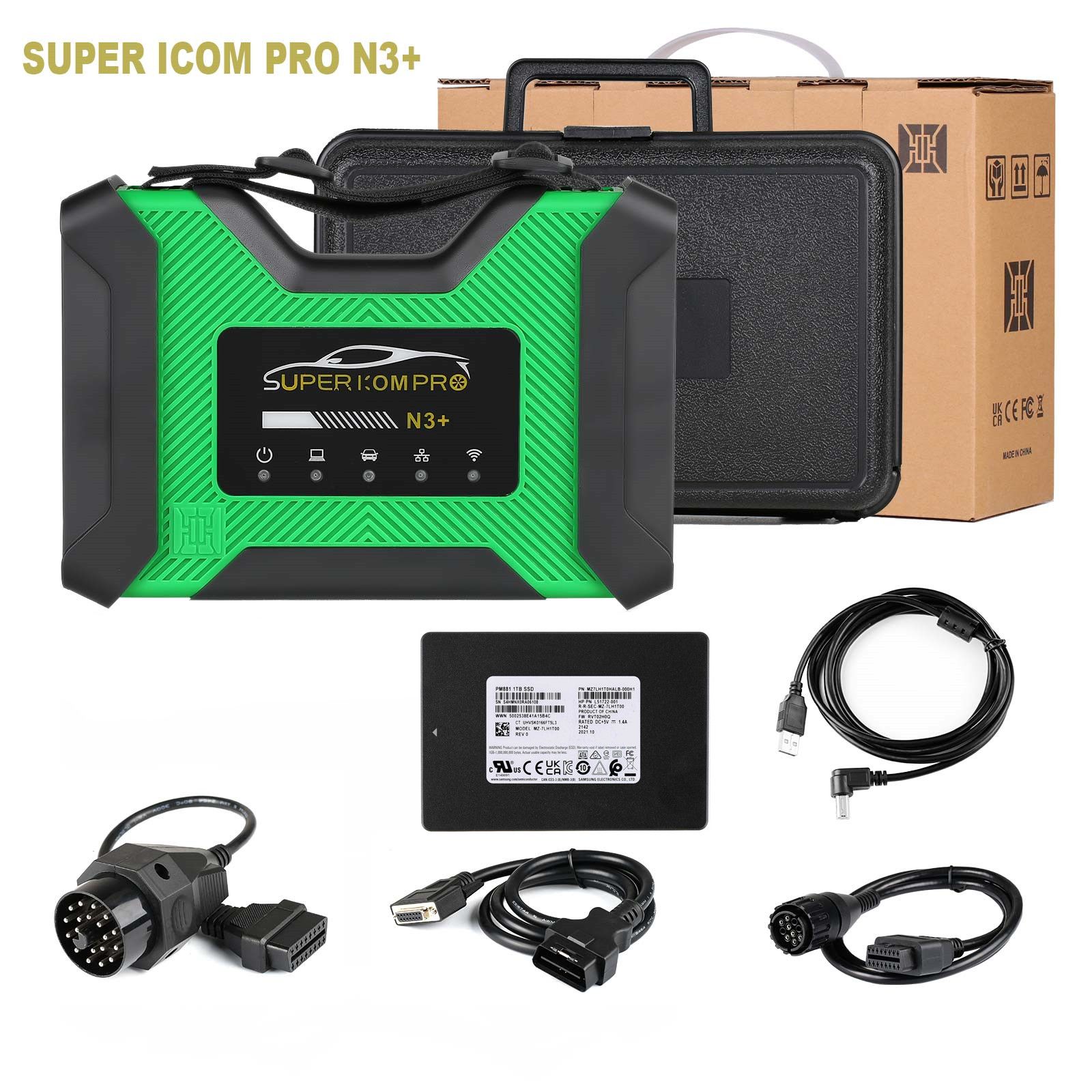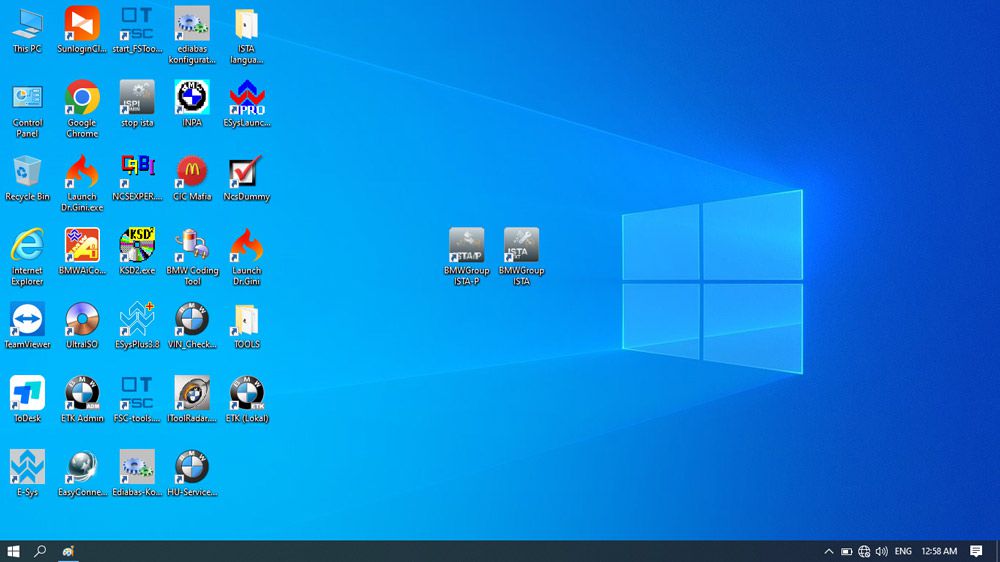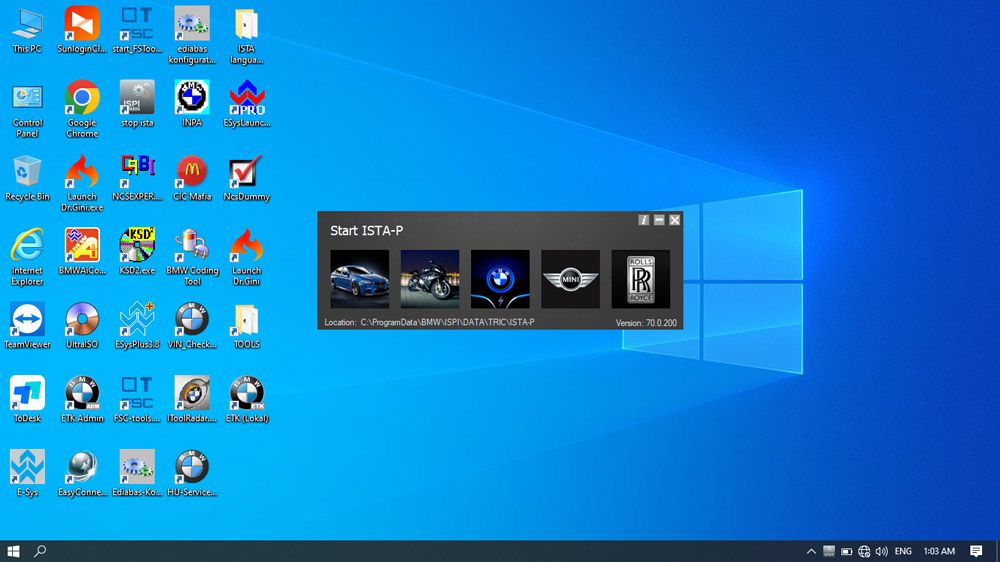 SUPER ICOM PRO N3+ BMW Full Configuration with V2023.3 BMW ICOM Software 1TB SSD ISTA-D 4.39.31 ISTA-P 3.71.0.200 with Engineers Programming Win10
SUPER ICOM PRO N3+ BMW Full Configuration with V2023.3 BMW ICOM Software 1TB SSD ISTA-D 4.39.31 ISTA-P 3.71.0.200 with Engineers Programming Win10
Shipping:

Free Shipping

Airmail Post


Estimated delivery time: 7-45 working days.

See details»

Returns:

Return for refund within 7 days,buyer pays return shipping.

Read details »

Support:
Product Details

Product's Reviews
SUPER ICOM PRO N3+ BMW Full Configuration with V2023.3 BMW ICOM Software 1TB SSD ISTA-D 4.39.31 ISTA-P 3.71.0.200 with Engineers Programming Win10
The N3+ is developed on the basis of
BMW
's special inspection device A1, A2, A3 and N3. On the basis of inheriting the advantages of these products, N3+ optimizes and upgrades them. It is 100% compatible with the original BWM special inspection software without any software changes, and
J2534
and DOIP are added on the basis of the special inspection.
The N3+ is the same as the N3, one code for one machine, and the wireless is bonded with the machine code, which is convenient for customer service and product tracking.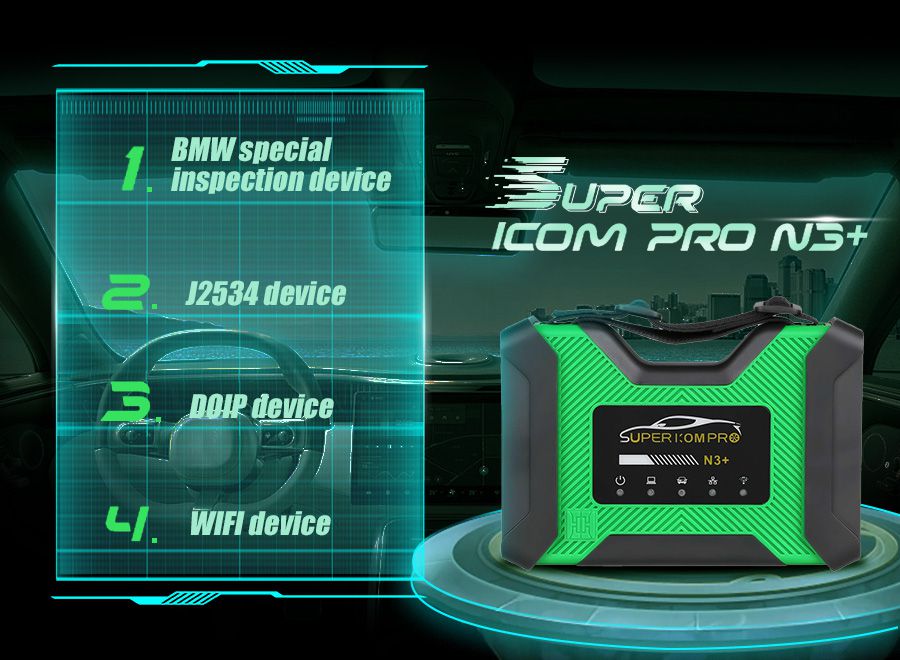 Product Features:
Synchronized Upgrade with the Original Factory
The firmware of the N3+ product has been refreshed to version 147 when it leaves the factory. The firmware upgrade is synchronized with the original factory and the steps are the same. If there is an update to the firmware in the future, customers can download it from the official website of the original factory and then upgrade.
Wired + Wireless Mode
The communication interface between the N3+ and the computer adopts wired + wireless mode.
Wired mode: Wired adopts standard USB3.0 interface. Compared with the old RJ45 network port of the original factory, we have better compatibility and stronger applicability for existing general-purpose computers and tablets. (The first time you need to set the dedicated IP address)
Wireless mode: The latest low-power consumption design is used for wireless mode, which reduces the heat of the product in use and greatly improves the speed and stability of wireless communication. After one wireless connection, it can be automatically connected after booting. (Wireless needs to be wired disconnected.)
Dual Heat Dissipation Design
The N3+ product adopts a dual heat dissipation design of a fan and a heat sink, which has not yet appeared on the market in the
BMW
special inspection and greatly improves the durability and stability of the product's communication in high-temperature environments.
Optimized Main Cable
Because the communication protocol of N3+ includes K line, CAN line and local area network (DOIP) communication, in order to ensure the stability of communication, we have optimized and improved the main cable for testing, which is not an ordinary
OBD
cable.
On the basis of N3, the N3+ adds a one-key switch button, which can be freely switched between the special inspection and
J2534
software by pressing and holding it for 3 seconds.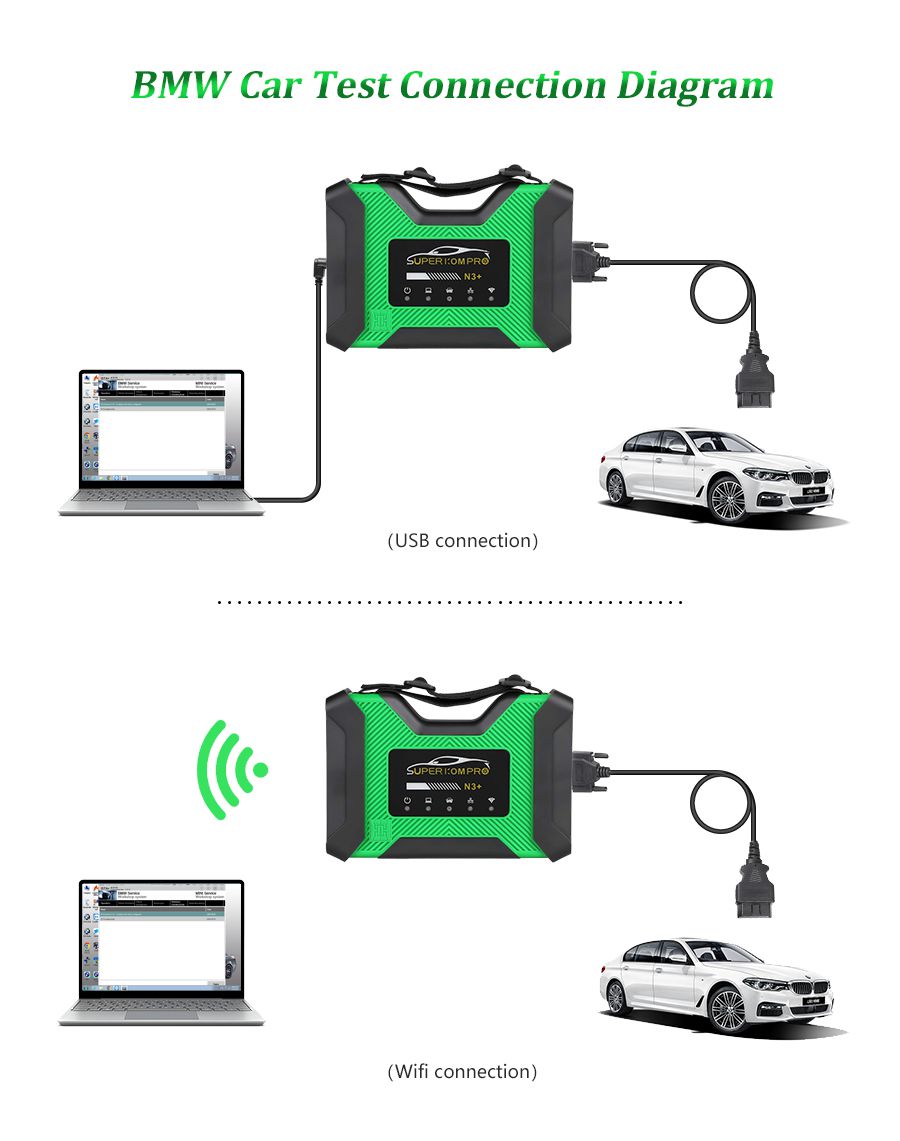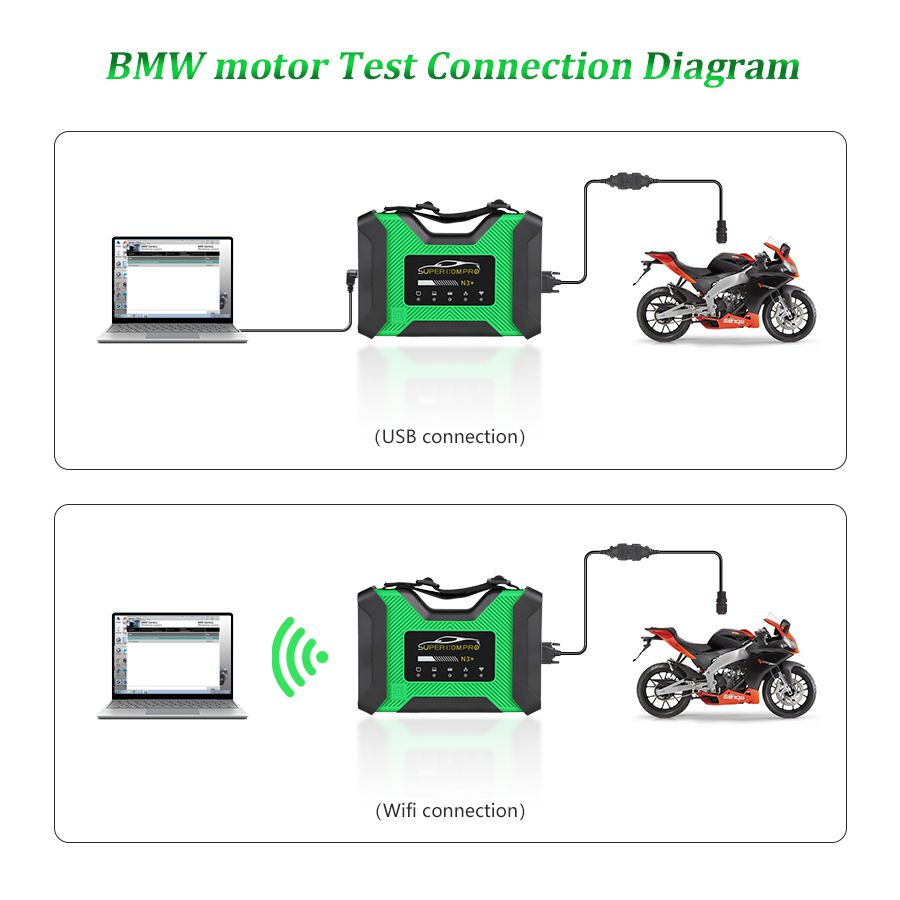 Product Functions:
N3+=BWM special inspection+
J2534
+DOIP+
WIFI
1. BWM special inspection device(NEXT A3)
N3+ adopts the same technology as BMW's special tester, and its comprehensive performance is much higher than similar products. All BMW's test software can run 100% without any problems, and all test results are 100% consistent with the original factory. The test scope includes BMW cars, motorcycles, Rolls Royce and so on.
2. J2534 device
N3+ can use the J2534 protocol to read through after switching with one key. It is compatible with the 6-pin and 14-pin CAN communication and the 7-pin K-line communication of the
OBD
port. It can use
Volkswagen
,
Mercedes
-
Benz
,
TOYOTA
,
HONDA
,
Land Rover
and other special inspection software with J2534 interface.
3. DOIP device
N3+ can use DOIP network communication protocol after one-key switching, which can solve the problem that
Volkswagen
5054 and
Mercedes
-
Benz
C4 cannot test new cars without DOIP.
4.
WIFI
device
When N3+ uses the BMW special inspection software, it is more convenient and faster to use WIFI, without any configuration on the computer. After one-key switching,
WIFI
can use BMW's mobile phone hidden functions activation and test software, which can be used to test the DOIP of
Mercedes
-
Benz
Volkswagen
before 2023.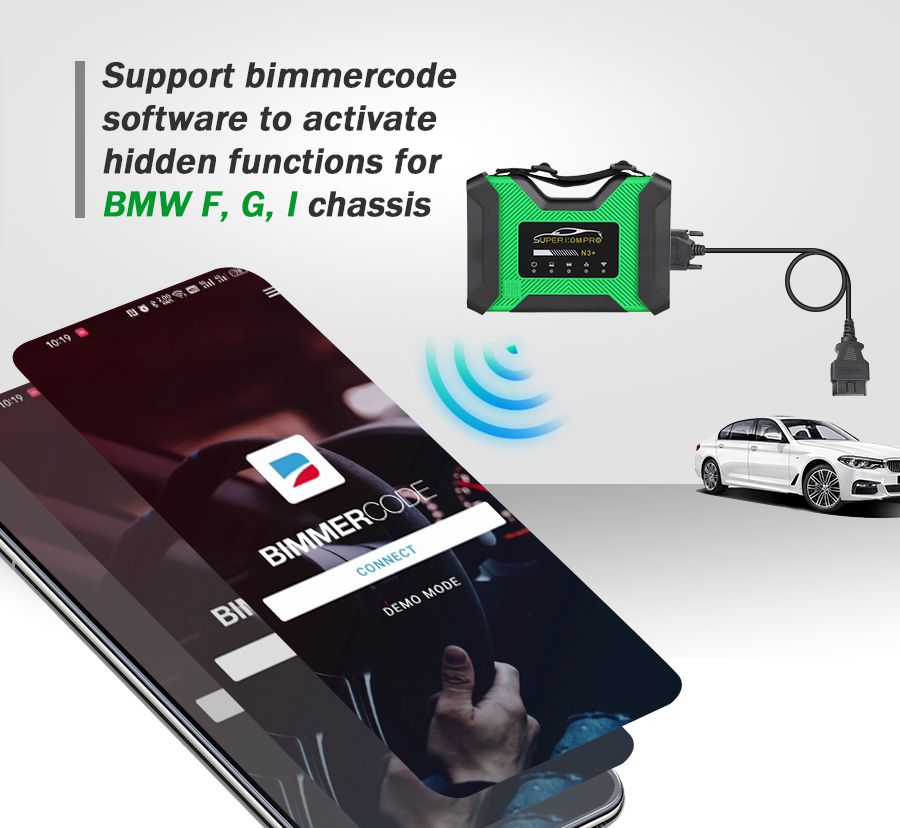 Product Comparison Chart
| | | | |
| --- | --- | --- | --- |
| Product Model | Super ICOM Pro N3+ | Super MB Pro N3 | ICOM NEXT |
| BMW full system diagnostics | √ | √ | √ |
| BMW programming | √ | √ | √ |
| BMW coding | √ | √ | √ |
| BMW hidden functions activation | √ | √ | √ |
| BMW motorcycle | √ | √ | √ |
| J2534 passthru | VAG/BENZ/TOYOTA/HONDA/JLR/GM GDS2 | X | X |
| BENZ DOIP | √ | X | X |
| VAG DOIP | √ | X | X |
| Mobile version software | MHD, Bimmercode, Bimmergeeks | X | X |
| WIFI | direct connection | direct connection | via a router |
| USB Cable | √ | √ | X |
| LAN Cable | X | X | √ |
V2023.3 BMW ICOM Software 1TB SSD ISTA-D 4.39.31 ISTA-P 3.71.0.200 with Engineers Programming with Win10 System
Software Version: V2023.3, Win10 64bit System:
ISTA-D 4.39.31
SDP database 4.39.30, Multilingual
VIN: 19/01/2023
ISTA-P 3.71.0.200, supports BMW motorcycle and electric vehicle programming.
for BMW ETK 2019.12
for BMW KSD 2019.11
INPA 5.06, winkfp 5.2.3, NCS 3.5.1
BMWAi Refresh Hidden 4.6
E-SYS V3.30, database V71.0, Chinese version software added
E-sys PLUS 3.81
DR.GINI B022
The latest FSC navigation code software and IBAC coder
ISTA-D Language:
Czech, Dutch, French, German, Greek, Italian, Japanese, Korean, Polish, Portuguese, Russian, Spanish, Sweden, Thai, Turkish
ISTA-P Language:
English, Chinese, Czech, Dutch, French, German, Greek, Indonesian, Italian, Japanese, Korean, Polish,
Portuguese, Russian, Spanish, Swedish, Thai, Turkish
Notice:
Can't install on Lenovo T410 Laptop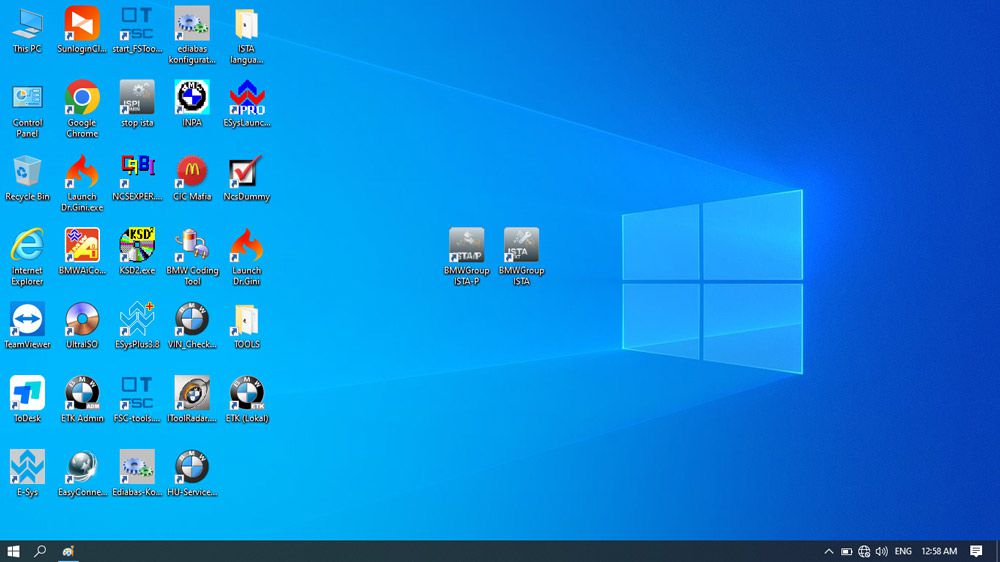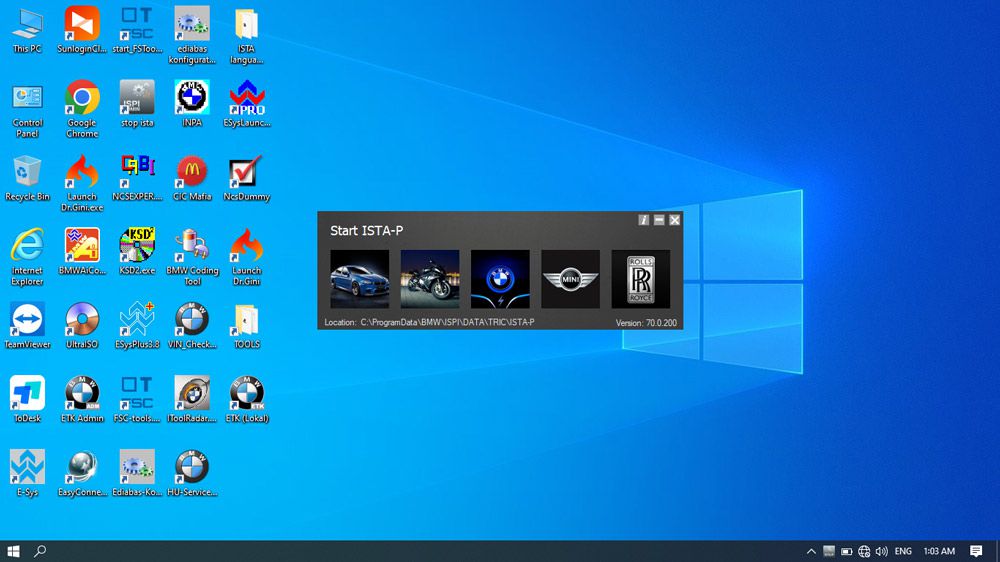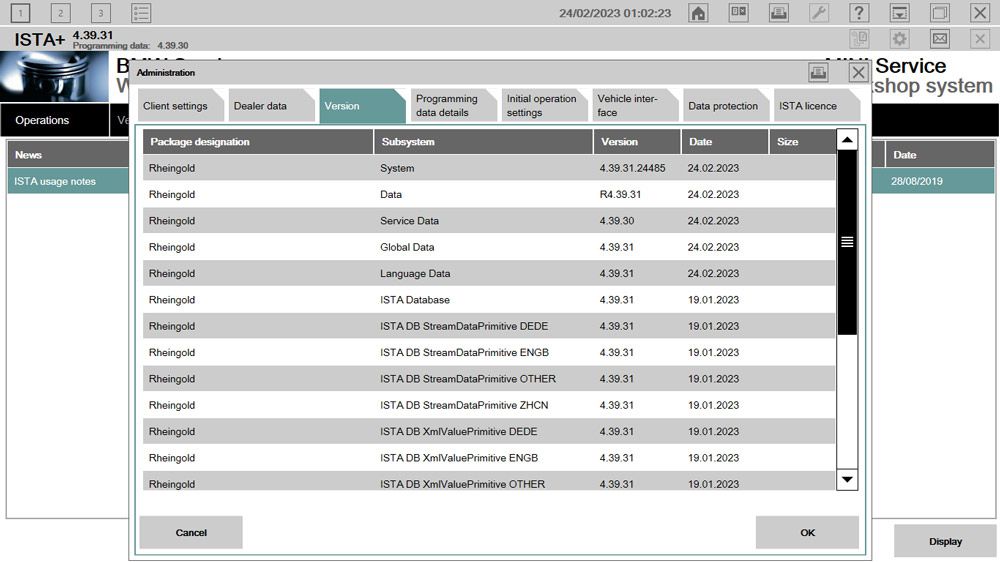 Package List:
1pc x SUPER ICOM PRO N3+ main host
1pc x
OBD
cable
1pc x USB cable(2 meters long)
1pc x 20-pin round head cable
1pc x 10-pin motorcycle cable
1pc x V2023.3 BMW ICOM Software 1TB SSD