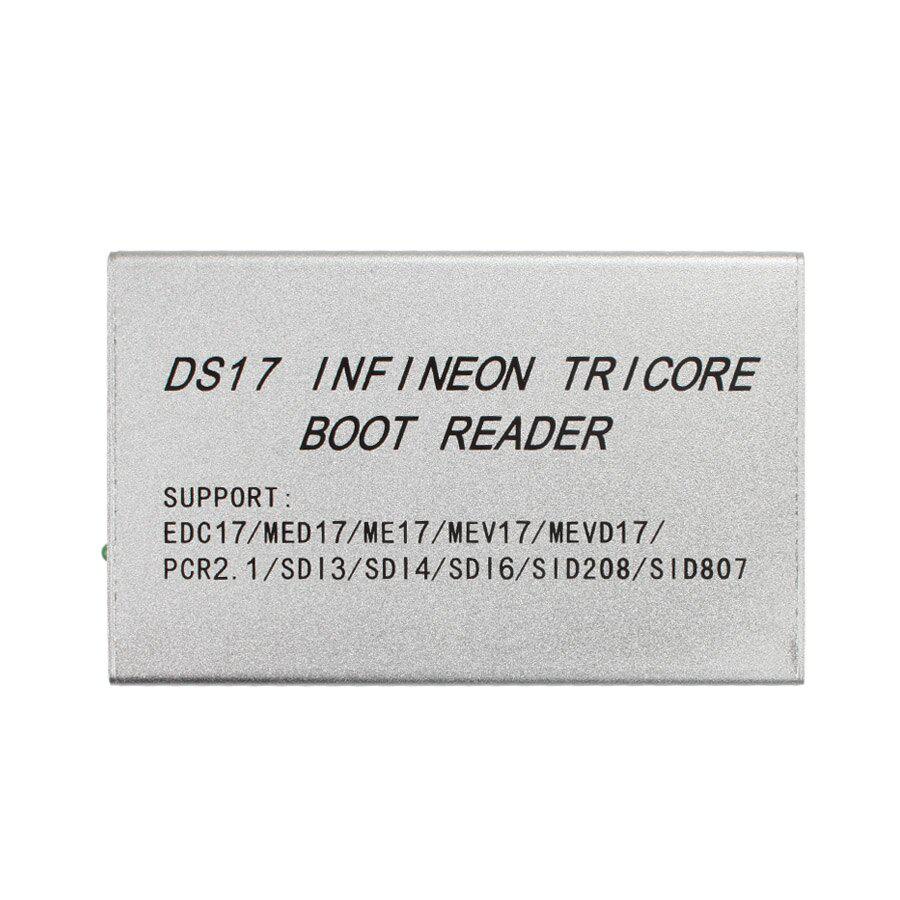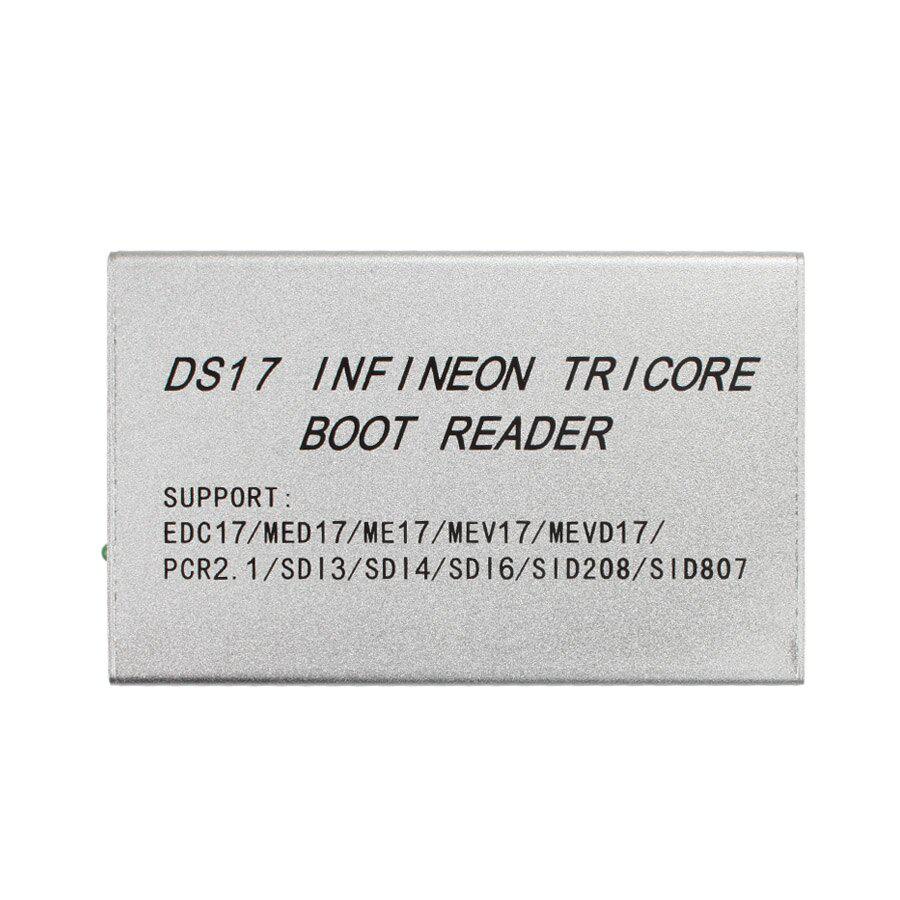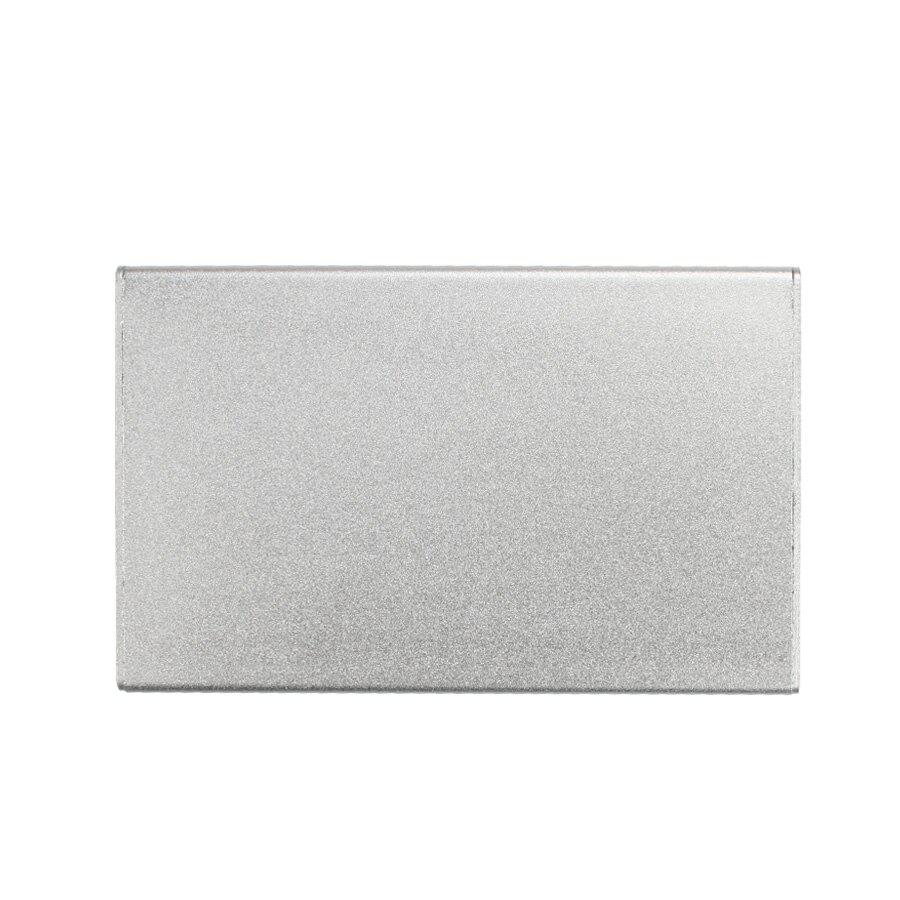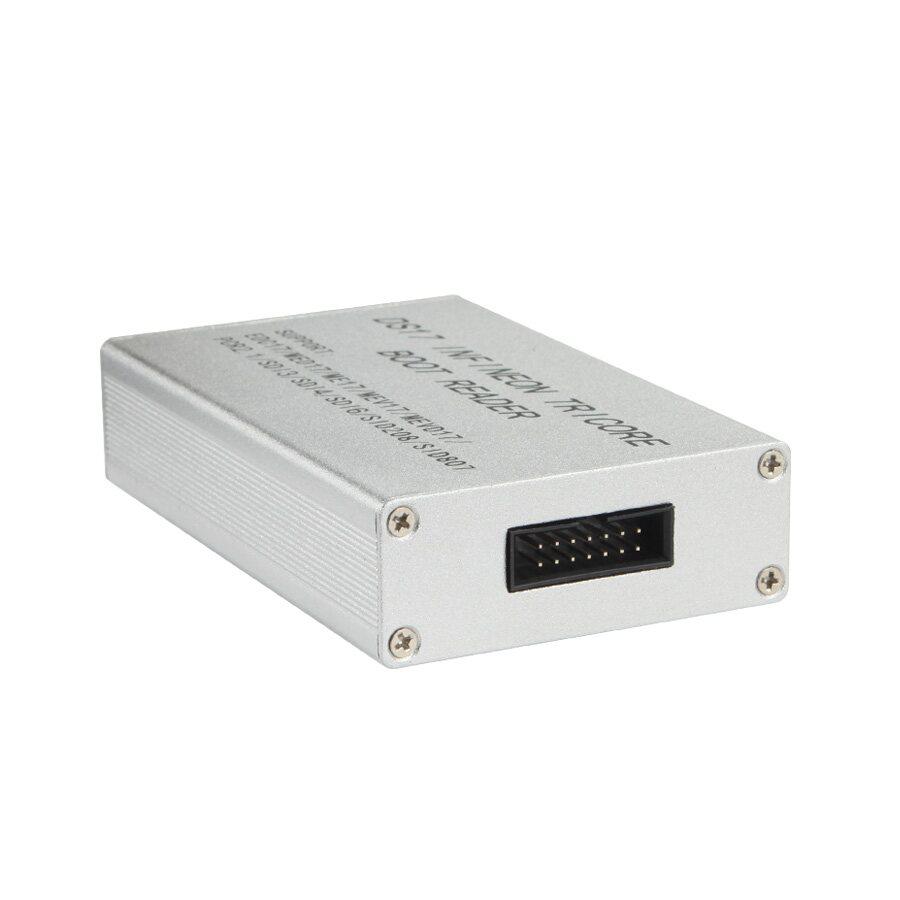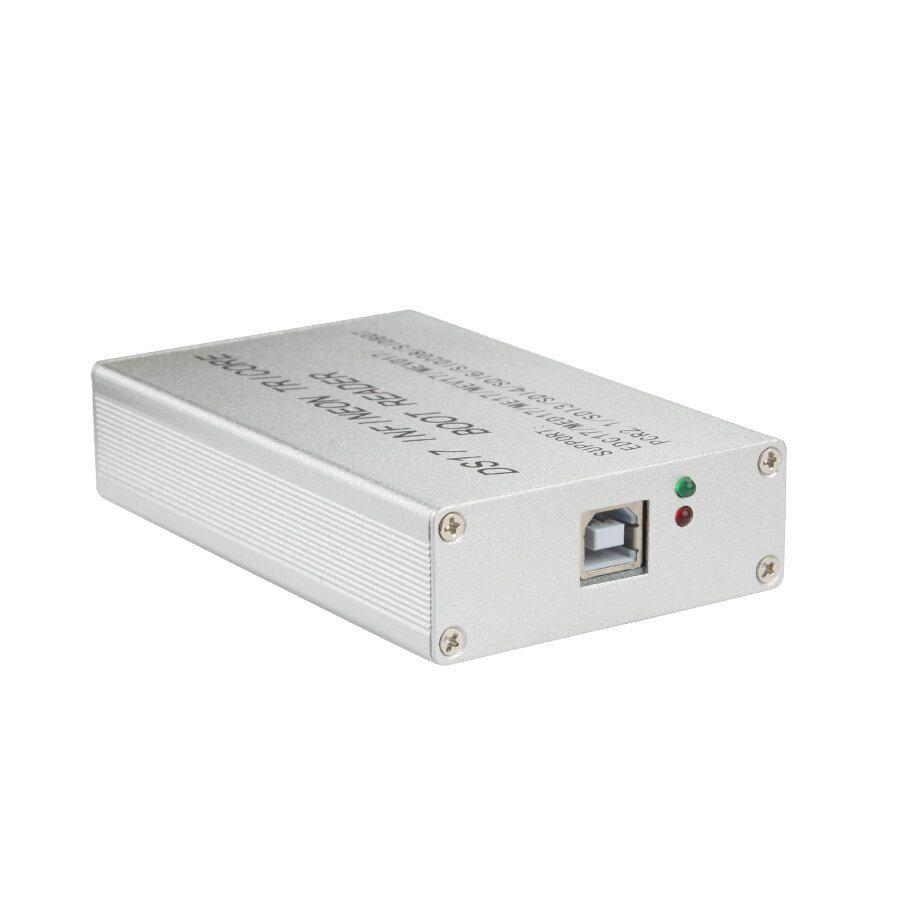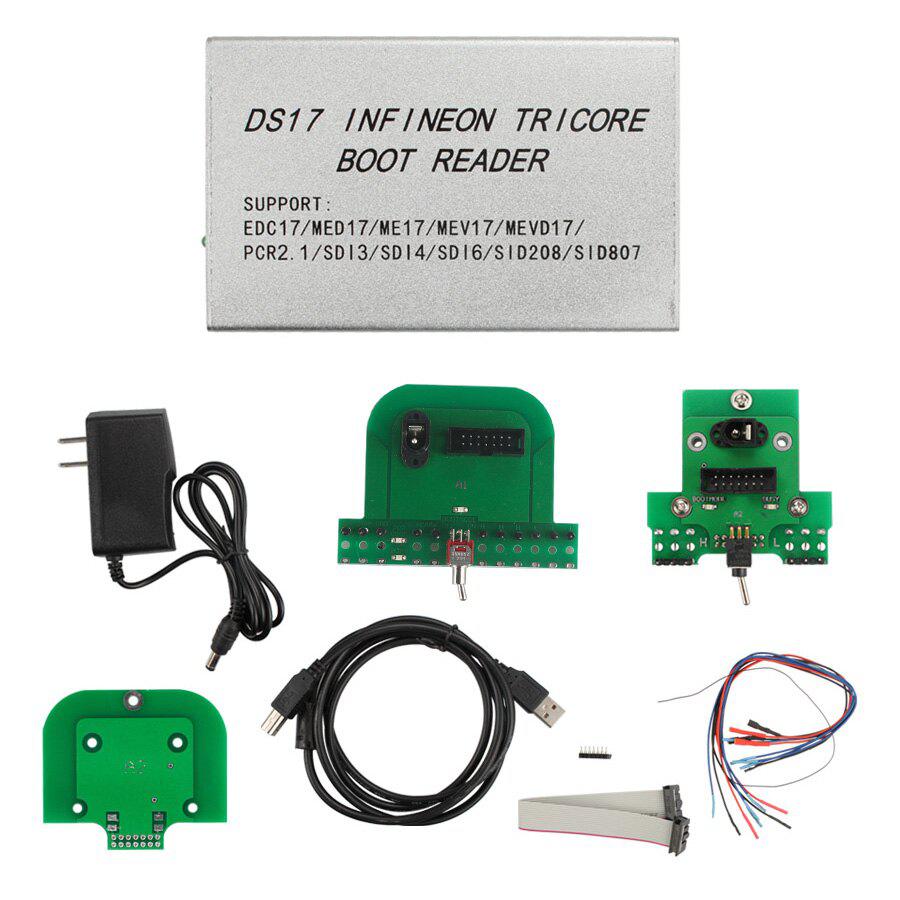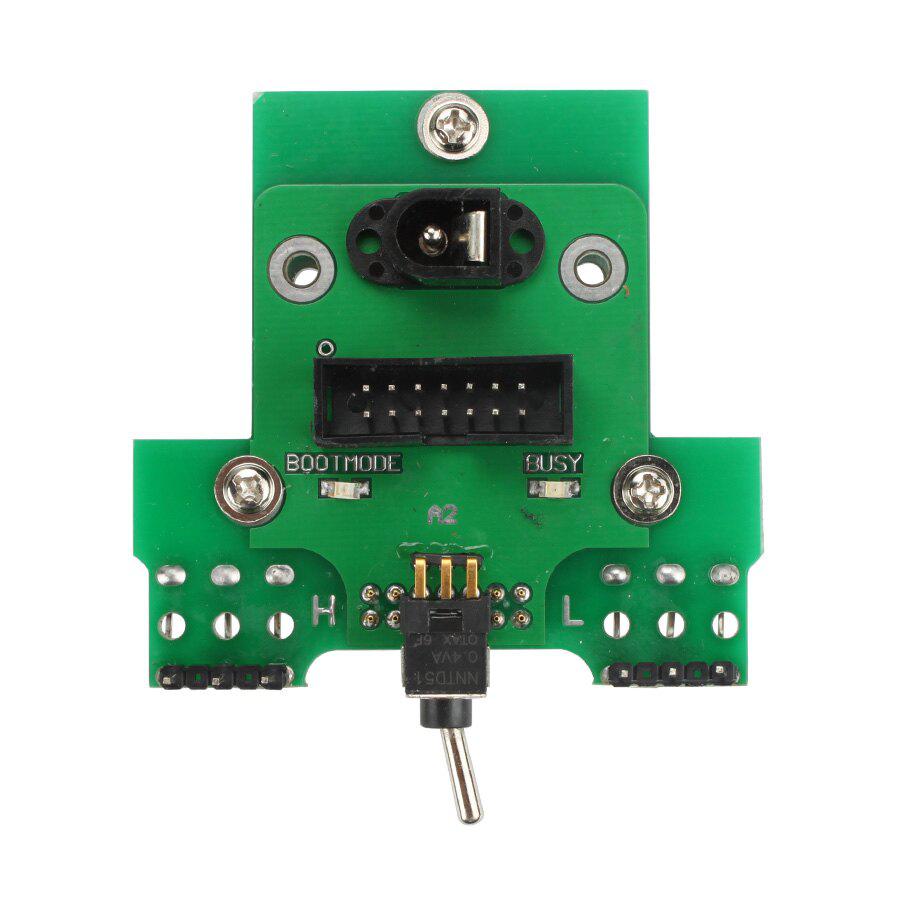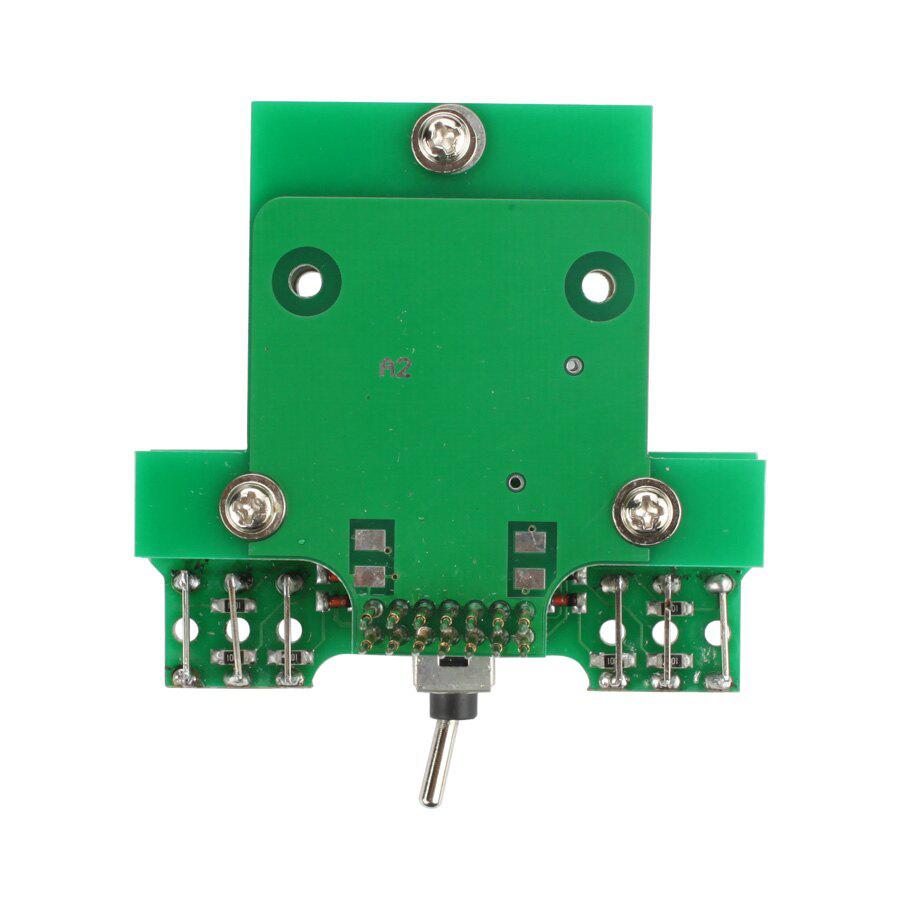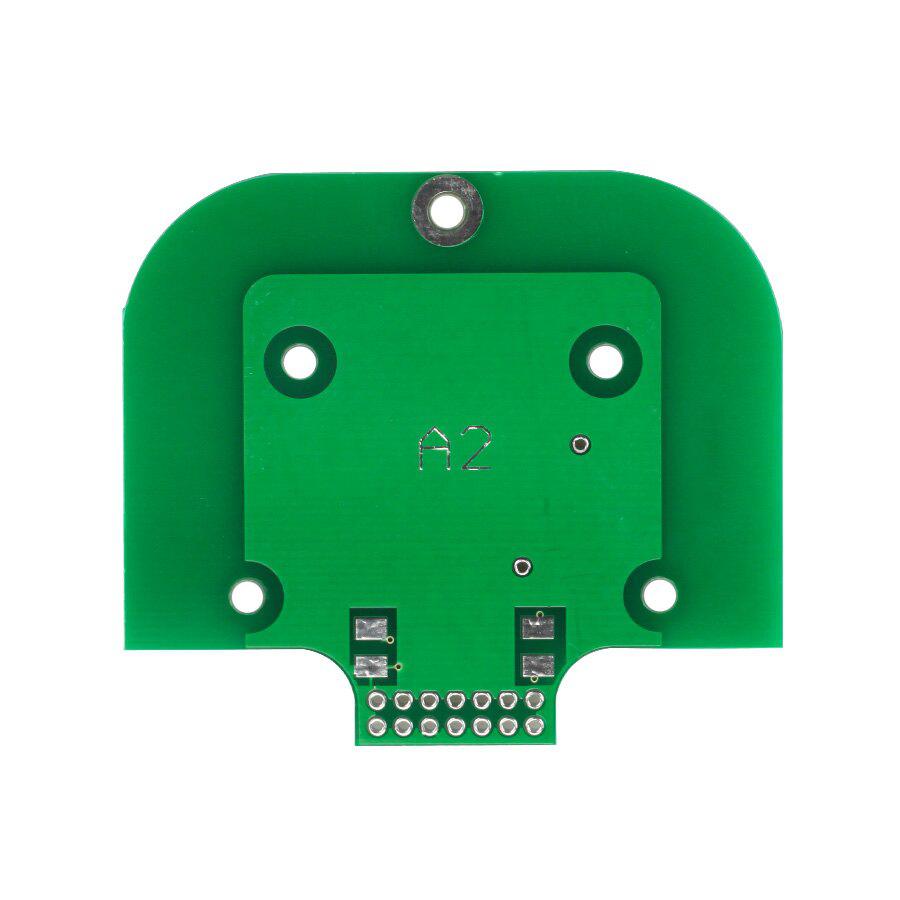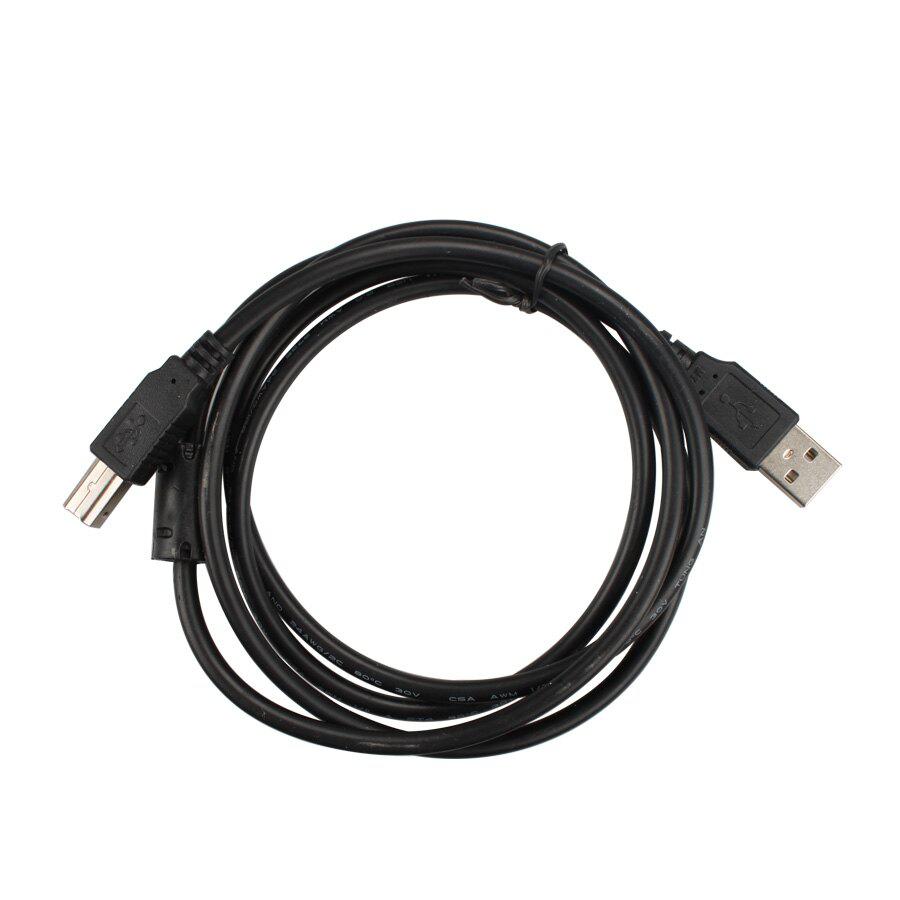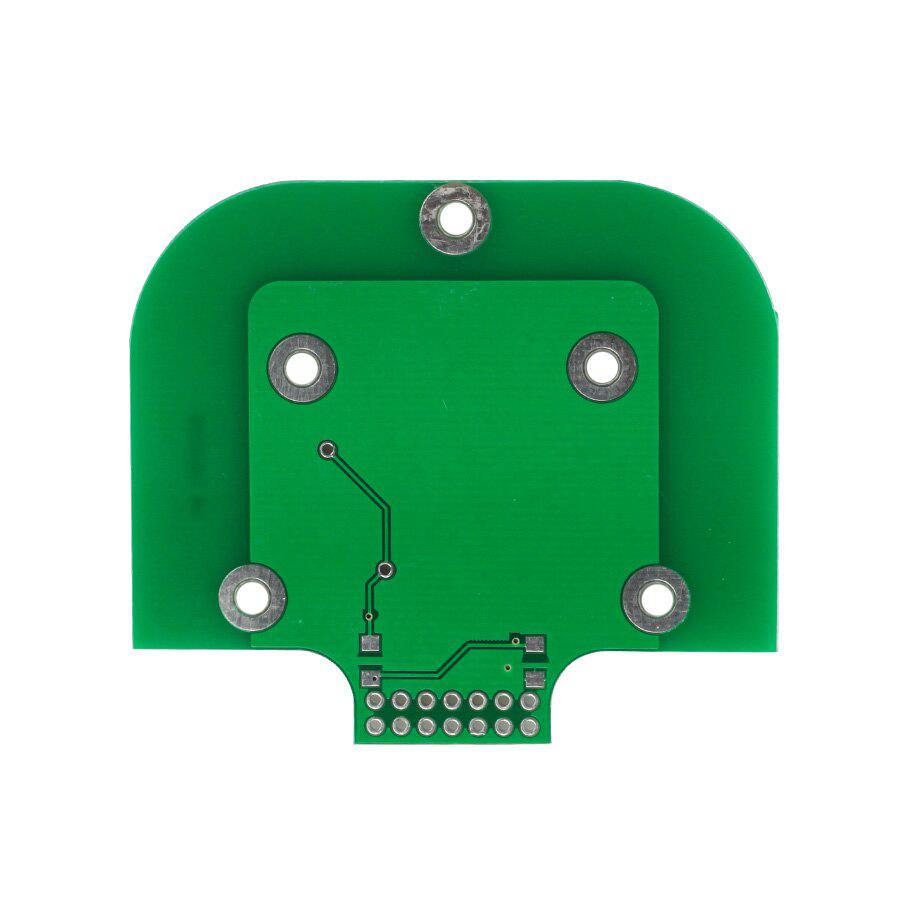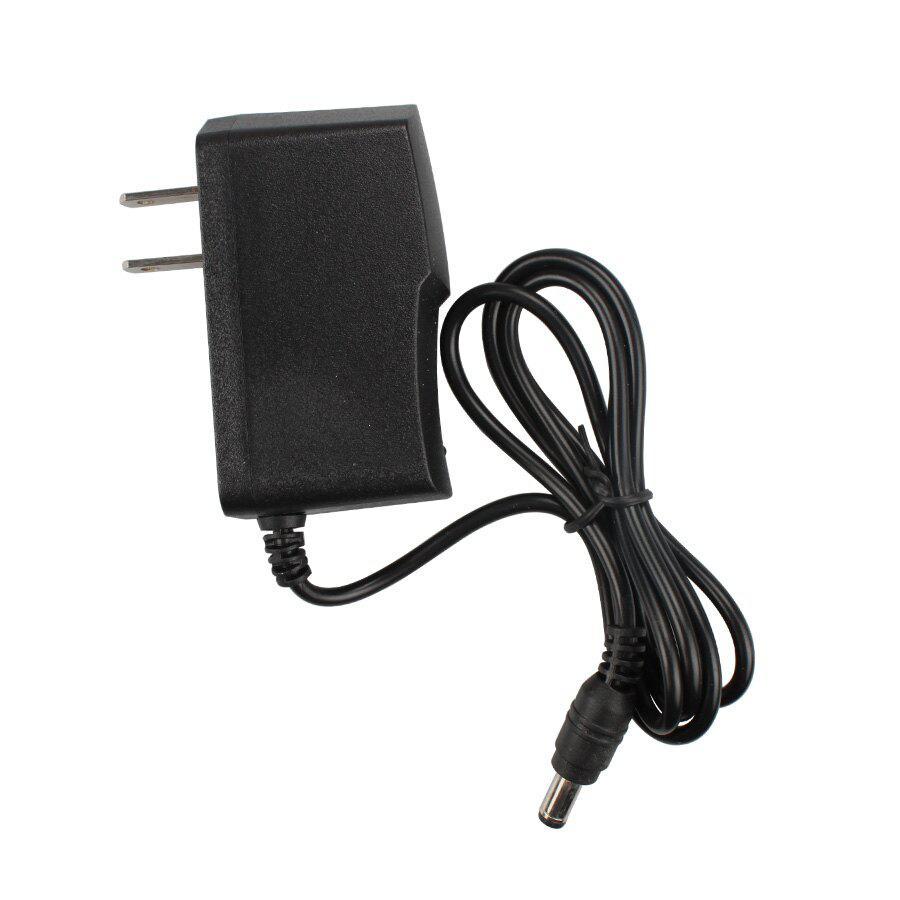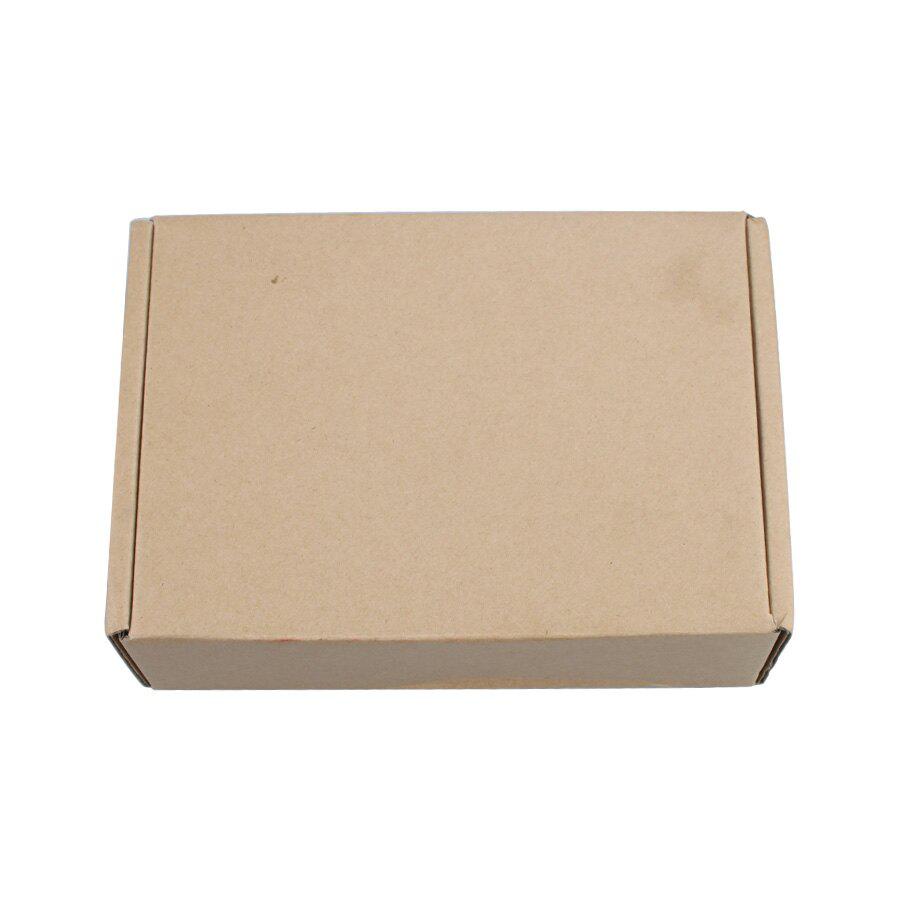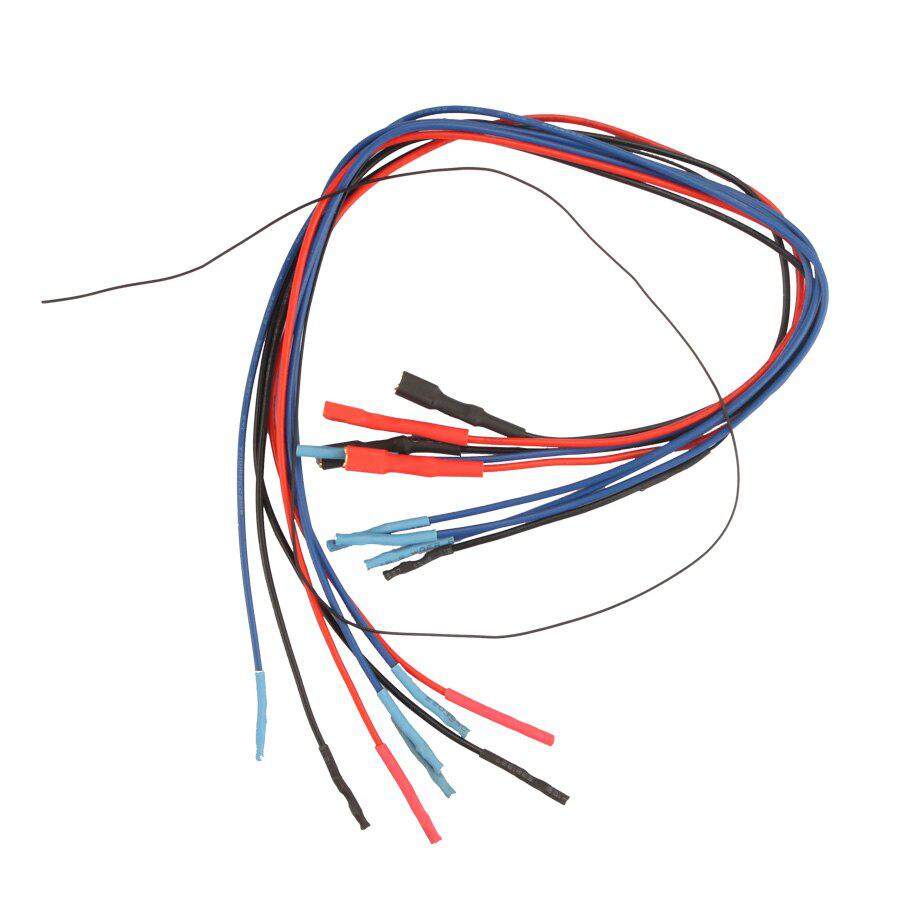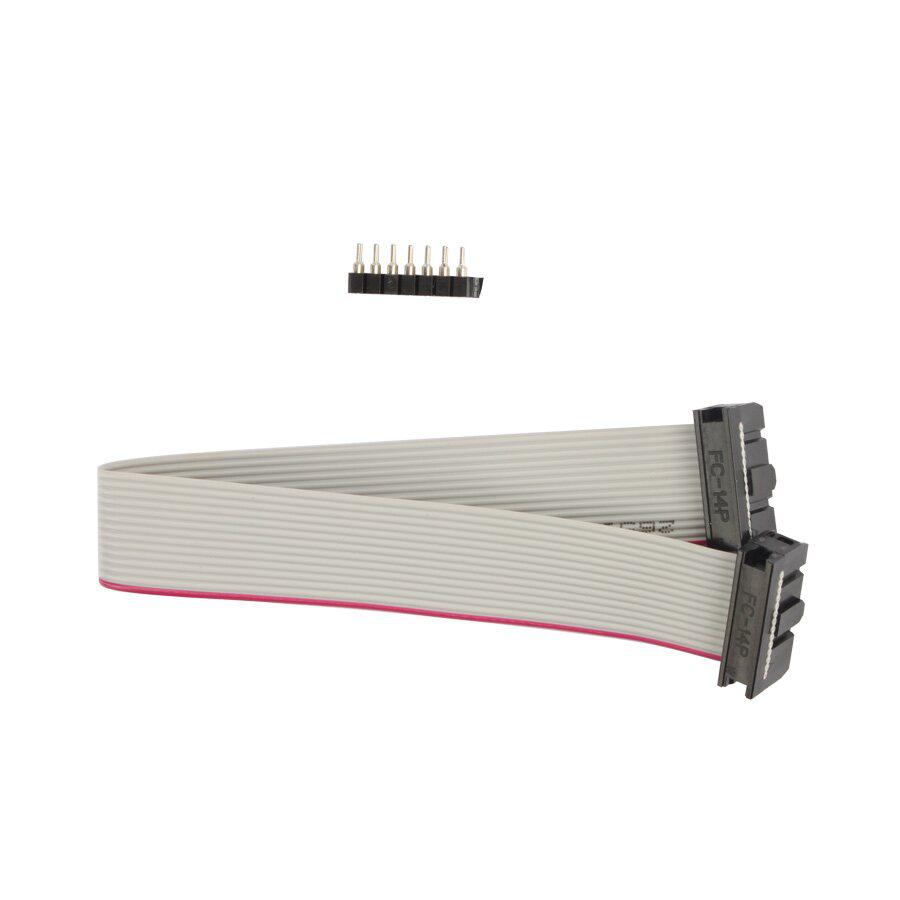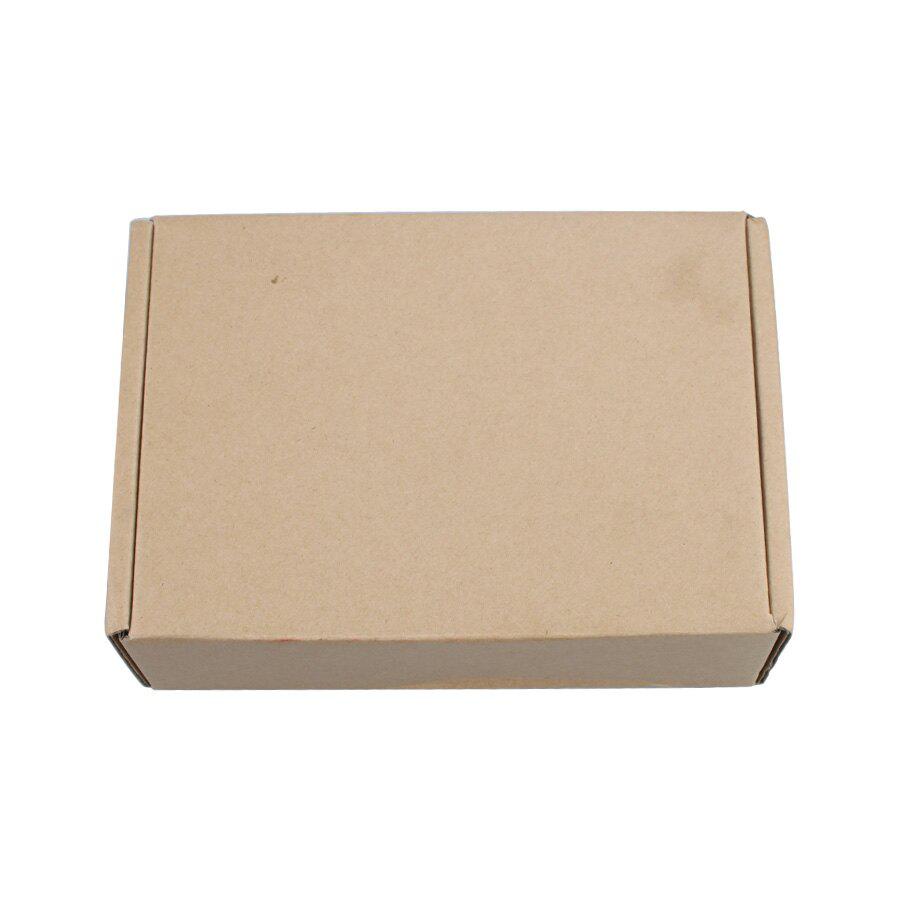 DS17 Infineon Tricore Boot Reader Support EDC17 And Tricore
1.It is an updated version for BDM100, it takes direct access on processor and EPROM memory of the ECU over a dedicated port like the BDM system
2.Support: EDC17/MED17/ME17/MEV17/MEVD17/PCF2.1/SD13/SD14/SD16/SID208/SID807
Shipping:

Express Shipping Service


Estimated delivery time: 3-15 Days.

See details »

Returns:

Return for refund within 7 days,buyer pays return shipping.

Read details »

Support:
Product Details

Product's Reviews
DS17 Infineon Tricore Boot Reader

Support EDC17 and TricoreNotice: 1.This DS17 cannot be updated
2. Pls just use our software, or mutiplexer will get blocked if you use other software
Commonly named as bootmode this port is the Infineon pendent to the Motorola/Freescale BDM port. In contrast to the BDM port, whose pins only have this purpose, the bootmode is done over one of the CAN busses of the processor.
Because new assembled
ECU
s are programmed over this port, Bosch has put it on a 14 pin pad array. It looks like the BDM port but works completely different.
To put the processor into the bootmode a modification on the printed circuit board is necessary. This modification depends on the type of the processor and so the type of the
ECU
. In the most simple case one pin of the processor must be connected to ground. Therefore a contact needle with a wire and a tripod is attached to the system.
The power is also supplied over the probe, but is spite to the BDM system the voltage is not manually switchable but automatically controlled by the DS17.
DS17 Infineon Tricore Boot Reader Support:
EDC17
/MED17/ME17/MEV17/MEVD17/PCF2.1/SD13/SD14/SD16/SID208/SID807
Here you can see a list of cars, which are successfully tested at DS17 Infineon Tricore Bott Reader:
Car

Manufacturer

Type

Version

Manufacturer

Type

Alfa-Romeo

Julietta

1750 TBI

Bosch

MED17

A3

1.4L TSI

Bosch

MED17.5.5

A3

1.4L TSI

Bosch

MED17.5.20

A3

1.8L TFSI

Bosch

MED17.5

A3

2.0L TDI CR

Bosch

A3

2.0L TDI CR

Bosch

EDC17C46

A3

2.0L TFSI

Bosch

MED17.5

A4

1.8L TFSI

Bosch

MED17.5

A4

2.0L TDI CR

Bosch

A4

2.0L TFSI

Bosch

MED17.1

A5

2.0L TDI CR

Bosch

EDC17CP20 HW31

A5

2.0L TFSI

Bosch

MED17.1

A5

3.0L V6 TDI

Bosch

EDC17CP14 HW02

A6

2.7L V6 TDI

Bosch

EDC17CP14 EXTERN

Q5

2.0L TFSI

Bosch

MED17.1

Q5

2.0L TFSI

Bosch

MED17.5

Q5

3.0L V6 TDI

Bosch

EDC17CP24

Q7

3.0L TDI

Bosch

EDC17CP04 HW01

Q7

4.2L V8 TDI

Bosch

EDC17CP24

RS5

Bosch

MED17.1.1 HW03

TT

2.0L TFSI

Bosch

MED17.5

116i (E81)

1.6L

Bosch

ME17.4.5

118d (E81)

2.0L D

Bosch

EDC17C06 DDE7.0

118i (E81)

2.0L

Bosch

ME17.4.6

120d (E81)

2.0L D

Bosch

EDC17CP02 DDE7.1

120d (E82)

2.0L D

Bosch

EDC17CP02 DDE7.1

120d (E88)

2.0L D

Bosch

EDC17CP02 DDE7.1

120i (E81)

2.0L

Bosch

ME17.4.6

120i (E88)

2.0L

Bosch

ME17.4.5

123d (E81)

2.0L D

Bosch

EDC17CP02 DDE7.1

123d (E82)

2.0L D

Bosch

EDC17CP02 DDE7.1

316i (E90)

1.6L

Bosch

ME17.4.5

318d (E90)

2.0L D

Bosch

EDC17C06 DDE7.0

318d (E91)

2.0L D

Bosch

EDC17C06 DDE7.0

318i (E90)

2.0L

Bosch

MEV17.4.6

318i (E91)

2.0L

Bosch

MEV17.4.6

320d (E90)

2.0L D

Bosch

EDC17CP02 DDE7.1

320d (E91)

2.0L D

Bosch

EDC17CP02 DDE7.1

320d (E92)

2.0L D

Bosch

EDC17CP02 DDE7.1

320d (E93)

2.0L D

Bosch

EDC17CP02 DDE7.1

320i (E90)

2.0L

Bosch

MEV17.4.6

320i (E91)

2.0L

Bosch

MEV17.4.6

320i (E92)

2.0L

Bosch

MEV17.4.6

320i (E93)

2.0L

Bosch

MEV17.4.6

325d (E93)

2.5L D

Bosch

EDC17CP09 DDE7.3

330d (E91)

3.0L D

Bosch

EDC17CP09 DDE7.3

535D (F11)

3.0L D

Bosch

EDC17C41

535GT (F07)

3.0L D

Bosch

EDC17CP09 DDE7.3

540i (F10)

3.0L Turbo

Bosch

MEVD17.2

X1 (E84)

1.8L D

Bosch

EDC17C06 DDE7.0

X3 (E83) Facelift

2.0L D

Bosch

EDC17CP02 DDE7.1

X6 (E71)

4.0L D

Bosch

EDC17CP45

BMW-Motorrad

S1000RR

1.0L

Bosch

ME17.2

Citroen

C3

1.6L Turbo

Bosch

MEV17.4

Citroen

C4

1.6L Turbo

Bosch

MED17.4

Citroen

C5

1.6L Turbo

Bosch

MED17.4

Citroen

DS3

1.6 HDI

Siemens

SID807

Fendt

Bosch

EDC17CV52

Fendt

724

Bosch

EDC17CV56

Ford

Siemens

SID208

Ford

C-Max

1.6 TDCI

Siemens

SID807

Ford

F-250

6.7L TDI

Bosch

EDC17CP05

Ford

F-350

6.7L TDI

Bosch

EDC17CP05

Ford

F-450

6.7L TDI

Bosch

EDC17CP05

Ford

Focus

ST

Bosch

MED17.2.2

Ford

Mondeo

Bosch

EDC17CP42

Honda

Accord

2.2iCDTi

Bosch

EDC17CP06

i25

1.4L

Bosch

MEG17.9.12

Tuscon, Santa Fe

2.2 CDTi

Bosch

EDC17CP14

Iveco

Daily

3.0CR

Bosch

EDC17CP52

Kia

Mohave

3.0D

Bosch

KIA

Sportage

2.0 CRDI

Bosch

EDC17C08

Defender

2.2D

Siemens

SID208

Discovery 4, Range Rover

3.0D

Bosch

EDC17CP11

Evoque

2.0T

Bosch

MED17.2-V4

A 180 (W169)

2.0L CDI

Bosch

EDC17C43

A 250 (W176)

2.0L CGI

Bosch

MED17.7.2

C 200 (W204)

2.0L CDI

Bosch

EDC17CP01

C, CL, CLS, E, S

350, 500, 63

Bosch

MED17.7.1

CLS, E

350CDI, 450CDI

Bosch

EDC17CP46

G

65 AMG

Bosch

MED17.7.8

Sprinter

319CDI

Bosch

EDC17CP10

Viano

120CDI

Bosch

EDC17CP10

Mini

One

1.6L Turbo

Bosch

MEV17.2.2

Mini

One (R56) (0261S04158, 0261S04443)

1.6L Turbo

Bosch

MED17.2-V1

Mini

One (R56) (0261S04161)

1.6L Turbo

Bosch

MED17.2-V2

Qashqai

1.6 DCI

Bosch

EDC17C42

Insignia

2.0L CDTi

Bosch

EDC17C19

207

1.6 HDI

Siemens

SID807

207

1.6L HDI

Bosch

EDC17C10

207

1.6L Turbo

Bosch

MED17.4

207 RC

1.6L Turbo

Bosch

MED17.4

308

1.6L Turbo

Bosch

MED17.4

Polaris

RZR-S

800cc

Bosch

M17.8.7

Cayenne

3.0L V6 TDI

Bosch

EDC17CP14 HW03

Cayenne

4.8L V8 Turbo

Siemens

SDI4

Cayenne II

3.0L V6 TDI

Bosch

EDC17CP44

Cayenne S

4.8L V8

Siemens

SDI4

Cayman S

3.4L

Siemens

SDI3

Panamera

Siemens

SDI6

Clio

1.5 DCI

Bosch

EDC17C42

Sea-Doo Jetski

RXT-iS 260

1.5L Supercharger

Bosch

ME17.8.5

Altea

1.4L TSI

Bosch

MED17.5.1

Altea

1.4L TSI

Bosch

MED17.5.5

Altea

1.4L TSI

Bosch

MED17.5.20

Altea

1.8L TSI

Bosch

MED17.5

Bocanegra

1.4L TSI

Bosch

MED17.5.5

Ibiza 4

1.4L TDI

Bosch

EDC17U1

Ibiza 4

1.9L TDI

Bosch

EDC17U1

Ibiza 4

2.0L TDI CR

Bosch

EDC17C46

Leon 2

1.4L TSI

Bosch

MED17.5.20

Leon 2

1.8L TSI

Bosch

MED17.5

Toledo 3

1.4L TSI

Bosch

MED17.5.20

Toledo 3

1.8L TSI

Bosch

MED17.5

Octavia 2

1.4L TSI

Bosch

MED17.5.20

Octavia 2

1.8L TSI

Bosch

MED17.5

Superb 2

1.4L TSI

Bosch

MED17.5.1

Superb 2

1.4L TSI

Bosch

MED17.5.5

Superb 2

1.4L TSI

Bosch

MED17.5.20

Superb 2

1.8L TFSI

Bosch

MED17.5

Superb 2

2.0L TDI CR

Bosch

Yeti

2.0L TDI CR

Bosch

Yeti

2.0L TDI CR

Bosch

EDC17C46

Toyota

Urban Cruiser

1.4L D4-D

Bosch

EDC17CP07

EOS

1.4L TSI

Bosch

MED17.5.20

EOS

2.0L TDI CR

Bosch

EOS

2.0L TSI

Bosch

MED17.5

1.4L TSI

Bosch

MED17.5.1

1.4L TSI

Bosch

MED17.5.20

2.0L TSI

Bosch

MED17.5

Golf 6

1.4L TSI

Bosch

MED17.5.5

Golf 6

1.4L TSI

Bosch

MED17.5.20

Golf 6

2.0L TDI CR

Bosch

Golf 6

2.0L TSI

Bosch

MED17.5

Golf 6

2.5L

Bosch

MED17.5

Jetta 3

1.4L TSI

Bosch

MED17.5.20

Jetta 3

2.0L TDI CR

Bosch

EDC17CP14 EXTERN

Jetta 3

2.0L TSI

Bosch

MED17.1

Jetta 3

2.0L TSI

Bosch

MED17.5

Jetta 3

2.5L

Bosch

MED17.5

Passat

1.4L TSI

Bosch

MED17.5.20

Passat

1.8L TFSI

Bosch

MED17.5

Passat

2.0L TDI CR

Bosch

Passat

2.0L TSI

Bosch

MED17.5

Passat CC

1.8L TFSI

Bosch

MED17.5

Passat CC

2.0L TSI

Bosch

MED17.5

Phaeton

3.0L V6 TDI

Bosch

EDC17CP04 INTERN

Polo

GTI

Bosch

MED17.5.5 HW02

Polo, Golf 6, Passat, Caddy

1.6TDI CR

Siemens

PCR2.1

Scirocco

1.4L TSI

Bosch

MED17.5.5

Scirocco

1.4L TSI

Bosch

MED17.5.20

Scirocco

2.0L TDI CR

Bosch

Scirocco

2.0L TSI

Bosch

MED17.5

Tiguan

1.4L TSI

Bosch

MED17.5.1

Tiguan

1.4L TSI

Bosch

MED17.5.20

Tiguan

2.0L TDI CR

Bosch

Tiguan

2.0L TSI

Bosch

MED17.5

Touareg

3.0L V6 TDI

Bosch

EDC17CP04 INTERN

Touareg

3.0L V6 TDI

Bosch

EDC17CP24

Touareg II

3.0L V6 TDI

Bosch

EDC17CP44

Touran

1.4L TSI

Bosch

MED17.5.1

Transporter T6

2.0L TDI CR

Bosch

EDC17CP20 HW31

Vento

2.0L TDI CR

Bosch

Volvo

Bosch

EDC17CP01

Volvo

Bosch

EDC17CP22

Volvo

D2

1.6D

Siemens

SID807

Volvo

XC60

2.4 D5

Bosch

EDC17CP48
Package Including:
1pc x DS17 Infineon Tricore Boot Reader
1pc x USB Cable
1pc x Power Adapter
4pcs x Adapter and Cables