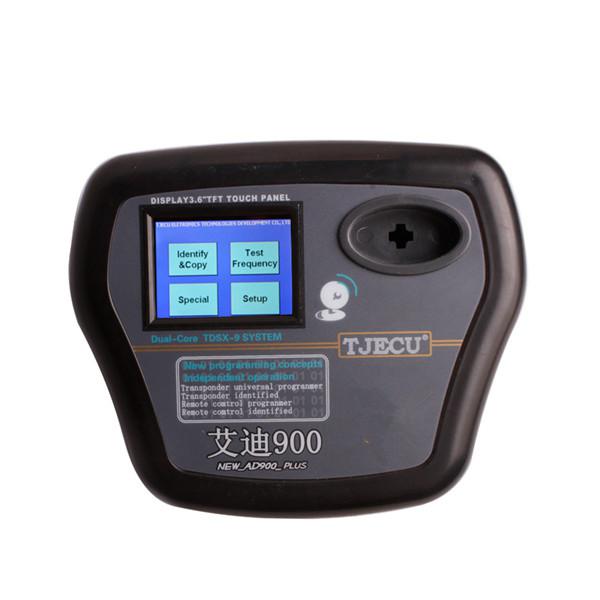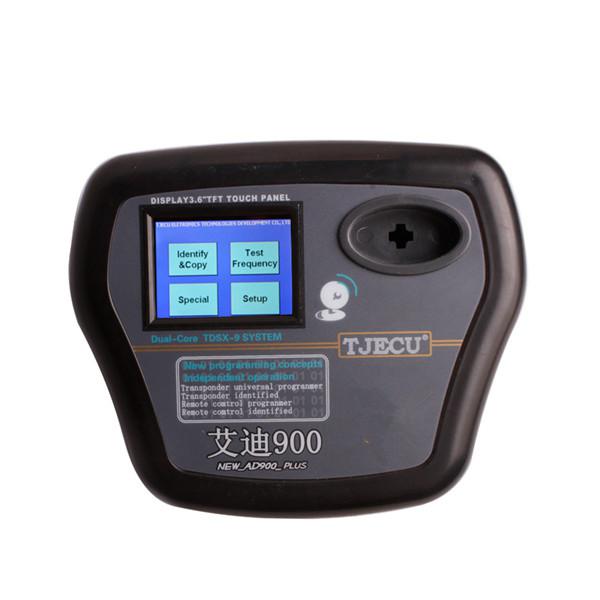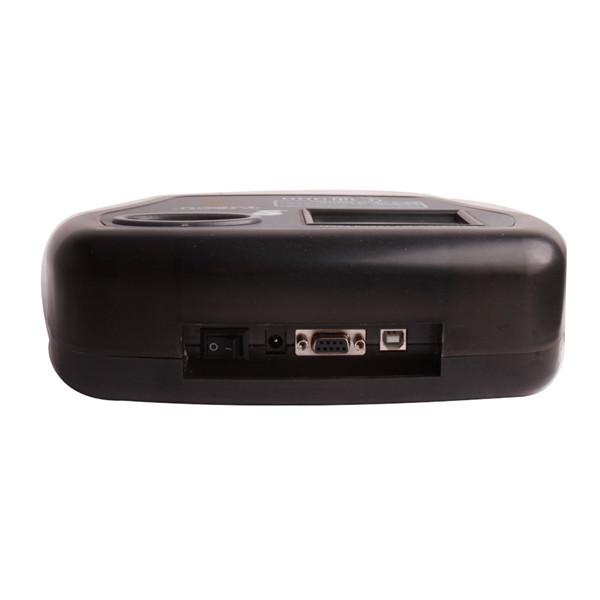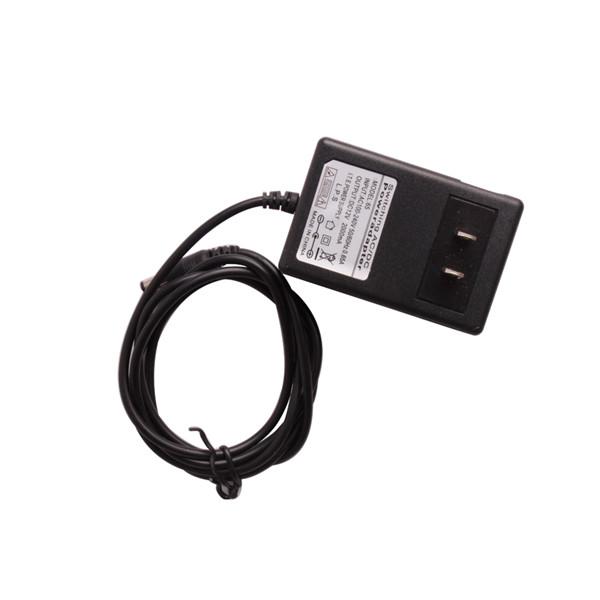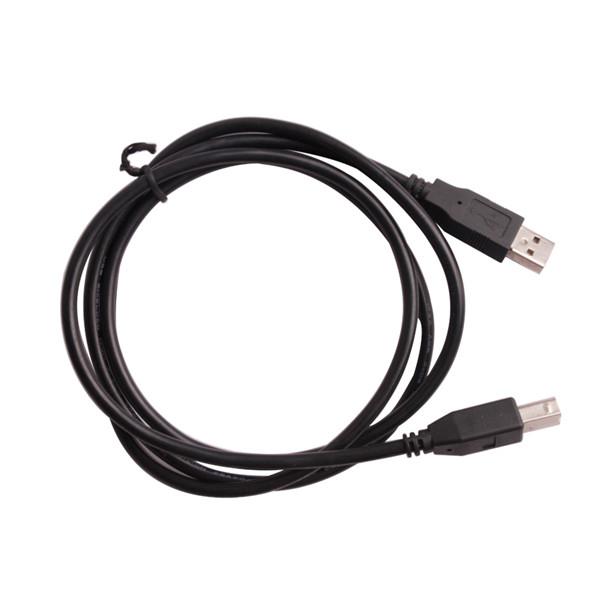 ND900 Auto Key Programmer V2.28.3.63 Support Online Update
ND900 Auto Key Programmer , has been designed and built to keep pace with the evolution of transponder car keys. The ND900 Pro key duplicator features the most innovative electronic components in the field of radio frequencies thus allowing easy detection,reading and cloning (duplication) of fixed code transponders and the identification of cryptographic transponder codes.
Price:

US$759.00

/

piece
Discount Price:
Shipping:

Express Shipping Service


Estimated delivery time: 3-15 Days.

See details »

Returns:

Return for refund within 7 days,buyer pays return shipping.

Read details »

Support:
Product Details

Product's Reviews
Reasons to Get ND900
Latest Version: V2.28.3.63
Update Online
(You need to update to the latest software first, then you can use it together with 4D Decoder.)
Language: English
The ND900 Pro has been developed to cater for future developments and to keep up to date with the ever expanding technology of transponders within the Automotive vehicle systems.
The ND900 Pro offers complete flexibility as once the main unit is purchased the functionality can be expanded by adding additional software.
The machine of the future for transponder developments, is the ND900 Pro....for professional locksmiths.
ND900 can directly copy all of 4D4C.(4C.4D=ID60.61 62 63.65.66.67.68.69), use FREE CHIP. The chip can be copied repeatedly, typeYS-01, only chip.
The professional duplicating machine, Transpronics, has been designed and developed to assist immobilizer system specialists. Transpronics is not only a duplicating machine; it is also a unique machine that can make transponders from eeproms in immobilizer boxes when a customer has lost all keys. It can also inform you if a transponder is locked or not. It has been developed over 4 years. It can copy most crypto transponders like 42, 45,4D, most of 44 VAG and some 40 and 41 transponders. It can copy Texas fixed transponders to TPX1 without battery transponders.
-Identify Transponder
-Write Transponder Codes
-Copy Transponder
-Calculate eeprom memory
-Calculate Transponder Codes from eeprom memory
-Calculate pin-codes from eeprom memory, from chassis and from Transponder
-Test Transponder
-Generate Fixed Transponder Codes
-PC Software
Features of ND900 Auto Key Programmer
1. ND900 Can Copy All Fixed Transponders
a- Temic 11
b- Temic 12
c- Megamos 13
d- Philips 33
a- Philips Crypto 42
c- Philips Crypto 45
d- Texas Crypto 4D
a- Transponder Types
b- Transponder Codes
c- Locked or not
d- Which car brand
e- Eeprom codes
a- Temic 11 transponder (3 Bytes)
b- Temic 12 transponder (5 Bytes)
c- Megamos 13 transponder (4 Bytes)
d- Texas 4C transponder (4 Bytes)
f- Fiat Palio - Siena Temic 11 Transponder
h- Toyota 4C Transponder
i- Fiat Tipo- Tempra Megamos 13 Transponder
Q: How to use ND900 4D Decoder ?
A: Connect with ND900 multiplexer, then you can copy 4D chip, no need to connect with the laptop.
Q: How to open ND900 ID46 Function ?If you met with white-screen problem or device locked problem,please update it as follows:
A: 1. Update ND900 on www.clongking.com
2. Send us ND900 product ID to open the ID46 functions
3. Update ND900 again after factory open the authorization
4. Update successfully
Q: ND900 with 4D SK95-B software installed successfully on Winxp system, it displayed error "no valid connection"
A: There are too much com port in the same computer, please change to another computer or system.
(winxp sp3 32bit system English version engineer recommend)
Q: Which tool you recommend to copy Tpx2 chip ?
A: If you want to copy tpx2 chip, you can use nd900/cn900 with cn2 chip together.
A: Try nd900 plus 4d decode box (SK95-B).
Q: Which tool can copy Kia Transponder Key ID46(SA1043)?
A: You can try nd900/cn900/468 key pro to copy ID46 chip.
Q: Can ND900 SK95 copy 4D chip onto TPX2 chip ?
A: No, it can't.
Q: Do you supply C1-C2-C3 chip work with nd900?
A: Yes, please check
CN1 Copy 4C Chip
CN2 Copy 4D Chip
CN3 ID46 Cloner Chip (work with CN900 or ND900 device)