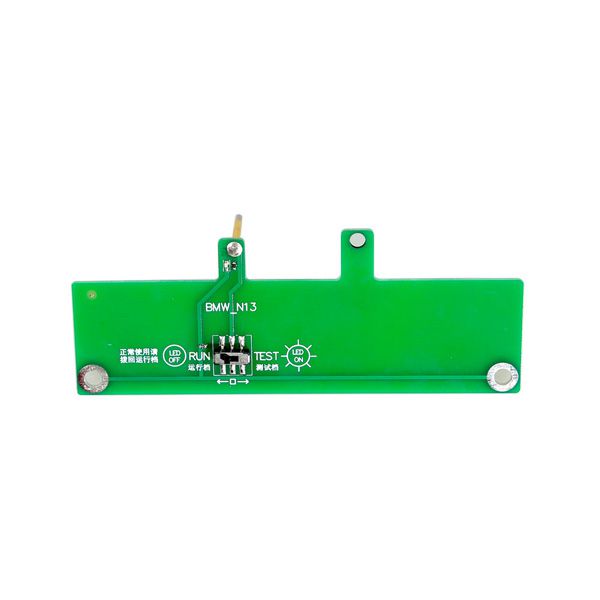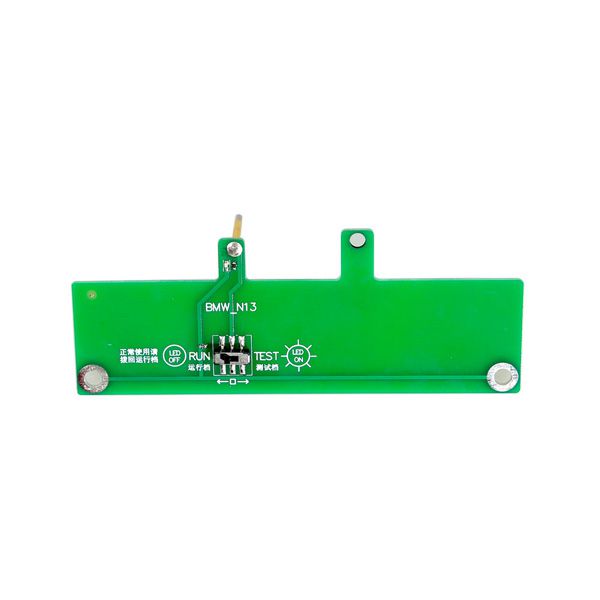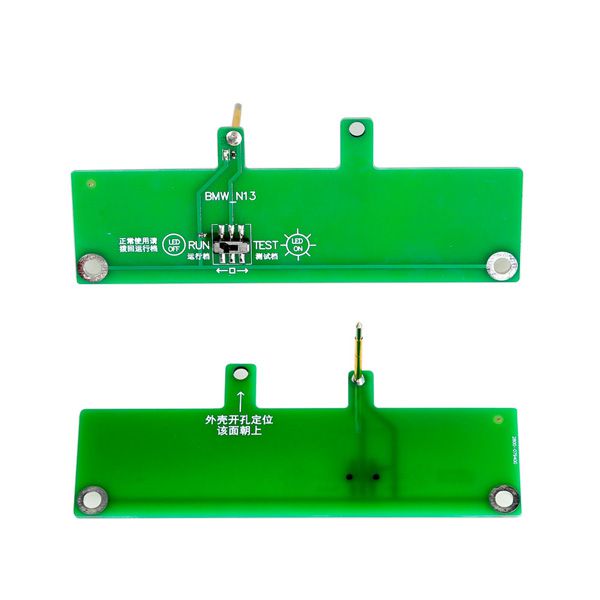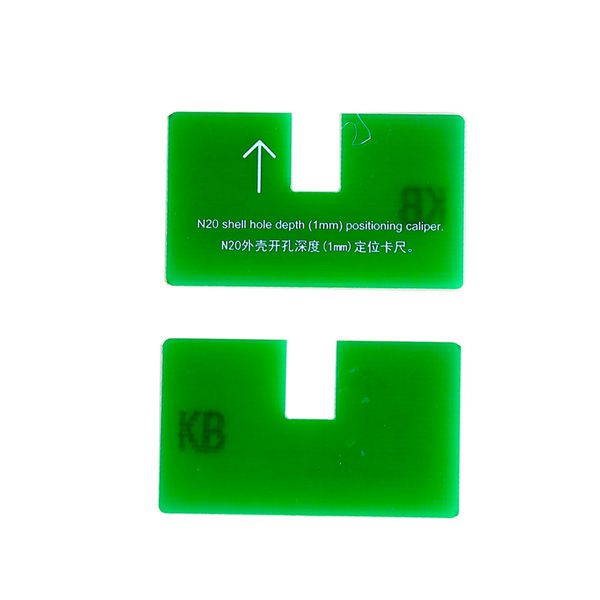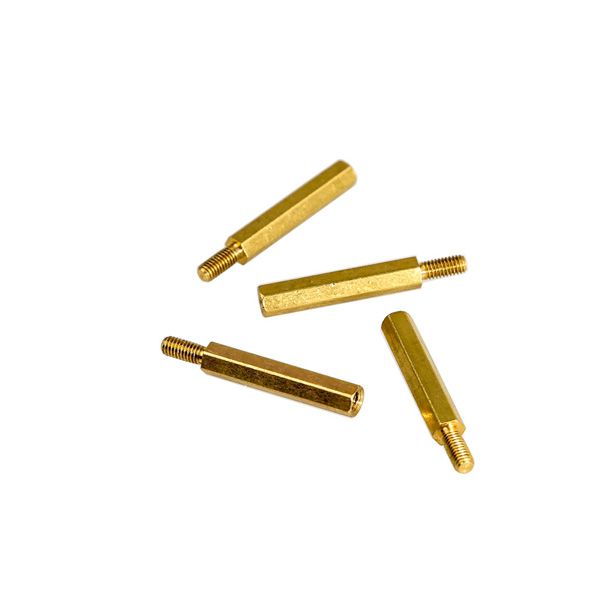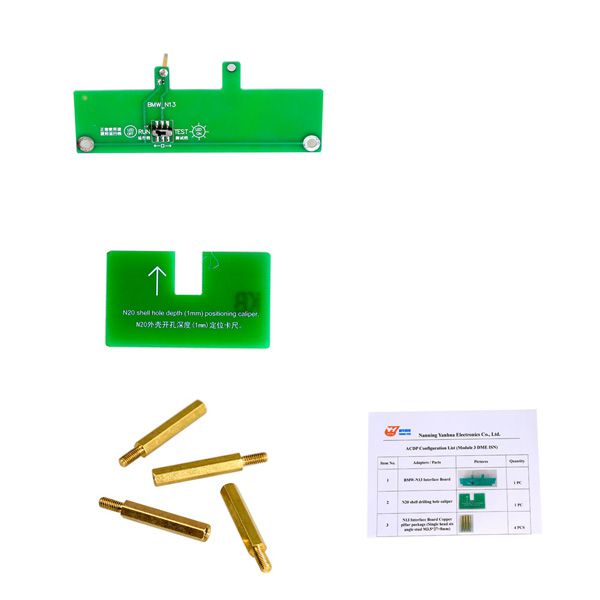 Yanhua Mini ACDP Read BMW DME ISN Code when All Keys Lost No need Soldering
Yanhua Mini ACDP Read BMW DME ISN Code when All Keys Lost No need Soldering
Shipping:




Returns:

Return for refund within 7 days,buyer pays return shipping.

Read details »

Support:
Product Details

Product's Reviews
Workable O/S and devices:
IOS iPhone
IOS computer
PC
Android
phone with the Qualcomm chip
Note: The Huawei device doesn't work for the tool.

Mini BMW Tool Read and Write ISN Code:

N20(MEVD1724, MEVD172P, MEVD1729), N13(MEVD1725, ), N55(MEVD172, MEVD1726, MEVD172G, MEVD172S, MEVD17, ), MSV80, MSD81, MS085,
MSD85HY, MSD87, MSV90, MEVD1728(s63), MEV1722, MED172, MEVD1727, DDE701,DC17C50, BMSX...
Please kindly Note:
This an adapter only, If you don't have
Yanhua Mini ACDP basic module
, please buy one to work with this adapter.
ACDP Configuration List (Module 3 DME ISN) Package List: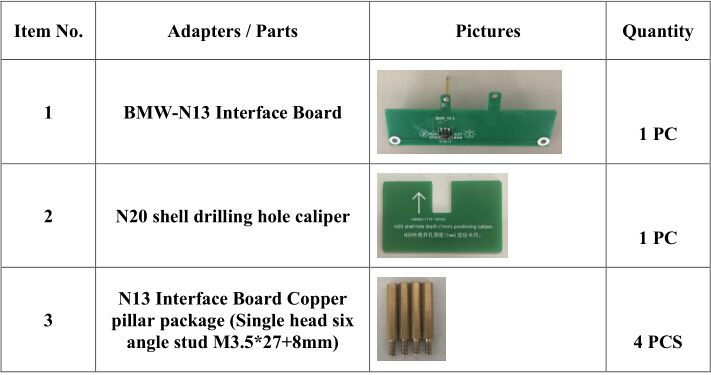 1pc x
BMW
-N13 port board
1pc x N20 caliper for opening the hole of shell
1pc x N13 firmware

Yanhua Mini ACDP ISN Read by OBD list:
N20/N13/N55 DME
MSV80/MSV801/MSV85 DME
MSD80/MSD802 DME
MSD81/MSD812 DME
MSD851 (supports E-series only currently) DME
Yanhua Mini ACDP ISN Read (need to remove DME)

E Series
DDE70_
EDC17
C06
DDE701_
EDC17
C50
DDE71_
EDC17
CP02
DDE721_EDC17C41
DDE73_EDC17CP09
DDE731_EDC17CP45
MEVD17(N55)
MEVD1724(N20)
MEVD1726(N55)
MEVD1729(N20)
MSV80
MSD80
MSD81
MSD85

F Series
DDE701A
DDE701P
DDE721B
DDE721P
DDE73A
DDE731A
DDE741A
DDE751A
MEVD172(N55)
MEVD1726(N55)
MEVD1724(N20)
MEVD1725(N13)
MEVD172G(N55)
MEVD172S(N55)
MEVD172P(N20)
MEVD1728(S63)
MEVD1729(N20)
MSD85
MSD85HY
MSD87
MSV90
R series
MEV1722
MED172
DDE701_
EDC17
C50
MEVD1727
M series
BMSX